The 17th Annual Carolina FiberFest
Start Date
Friday, March 10, 2023
End Date
Saturday, March 11, 2023
Event Location
North Carolina State Fairgrounds
4825 Trinity Rd, Raleigh, NC 27607, United States
Hours
Fri, Mar 10:

9 am – 6 pm

Sat, Mar 11:

9 am – 5 pm
Admission
Admission to FiberFest is free.
Contact
Email: info@carolinafiberfest.org
Website
https://carolinafiberfest.org/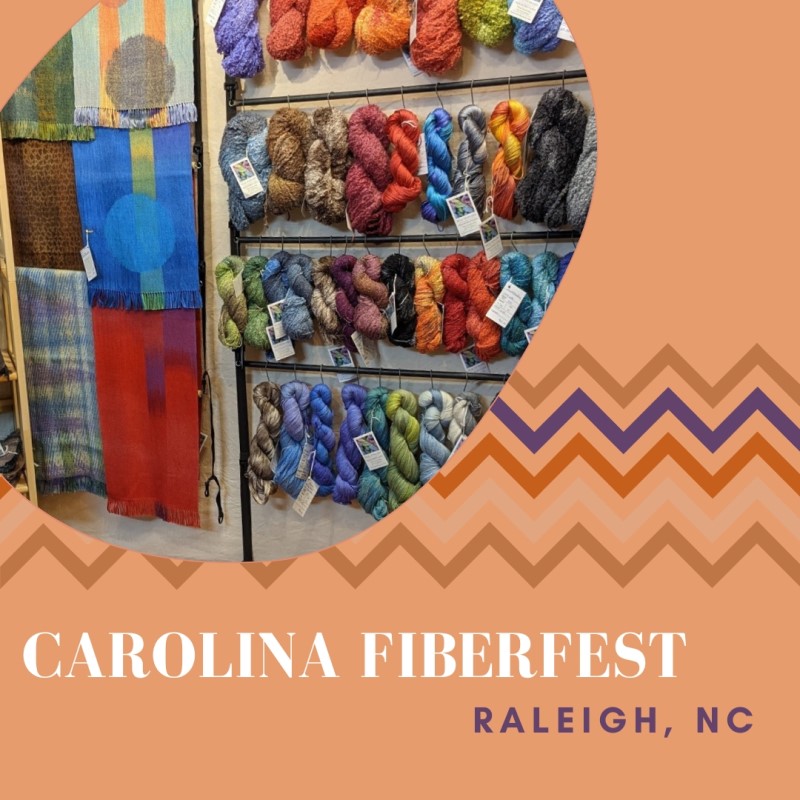 About the FiberFest
The Carolina FiberFest annually takes place at North Carolina State Fairgrounds in Raleigh, NC. The two-day event draws a cross-section of people by providing a venue for demonstrating skills, sharing knowledge, and interacting with the fiber arts world. First held in 2007, Carolina FiberFest also features classes, activities, and vendors of ready-to-spin fiber, yarn, tools, patterns, equipment, accessories, and more. In 2023, Carolina FiberFest will be held on Friday, March 10 and Saturday, March 11.
Related Events