119th Year of New Liskeard Fall Fair
Start Date
Thursday, September 14, 2023
End Date
Saturday, September 16, 2023
Fair Location
11 May St, New Liskeard, ON P0J 1P0, Canada
Organiser
New Liskeard Agricultural Society
Contact
Phone:

(705) 647-4242

Email:

nlfallfair@gmail.com

Fax:

(705) 647-4422, (705) 425-4242

Facebook:

fb.com/NewLiskeardFallFairNLAS

Mailing Address:

PO Box 1239, New Liskeard, ON P0J 1P0
Website
https://www.newliskeardfallfair.ca/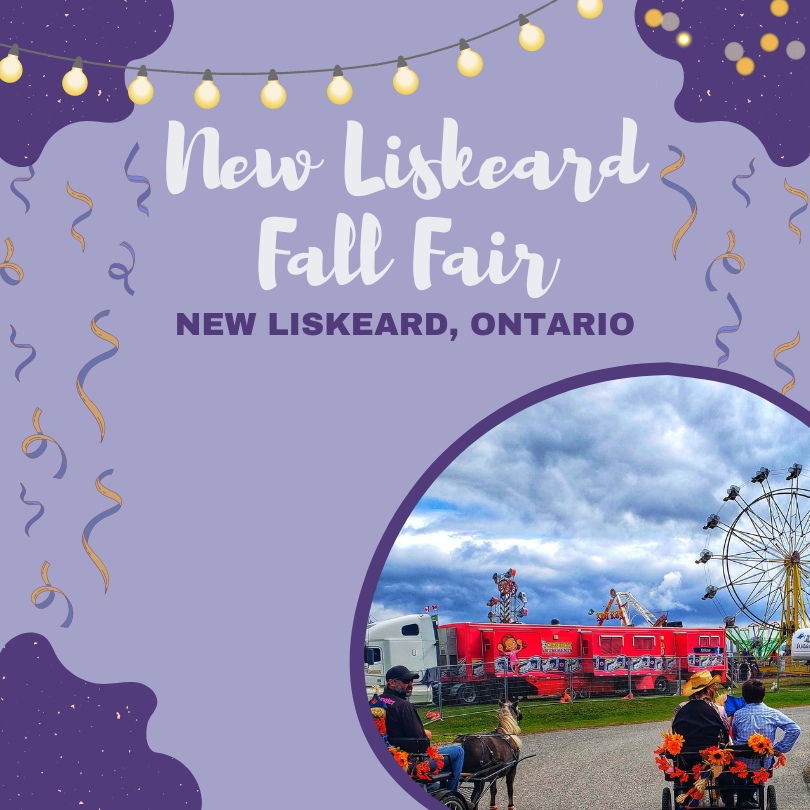 About the Fair
New Liskeard Fall Fair is held each year on the third weekend in September, at the fairgrounds located along May Street in New Liskeard, Ontario.
The first fair in New Liskeard took place in September 1904 – at the grounds of the old public school on Whitewood Avenue (where the Cenotaph Park now stands). Without a permanent site, the fair moved to different locations many times until about 1949 – when the current Fall Fair Grounds was purchased.
New Liskeard Fall Fair had humbler beginnings, but has evolved into a widely celebrated community tradition. It is a fun-filled event featuring many attractions, such as agricultural exhibits, livestock shows, poultry barns, homecraft displays, music, contests, food booths, amusement rides, and much more. In 2023, the three-day New Liskeard Fall Fair will begin on Thursday, September 14 and end on Saturday, September 16.
More Events