Start Date
Thursday, March 21, 2024
End Date
Sunday, March 31, 2024
Event Location
7250 Wespark Circle, Beaumont, TX 77705, United States
Parking
Parking for fairgoers is free.
Organizer
Young Men's Business League (YMBL)
Contact
Phone:

(409) 832-9991

Fax:

(409) 838-0402

Email:

info@ymbl.org
Website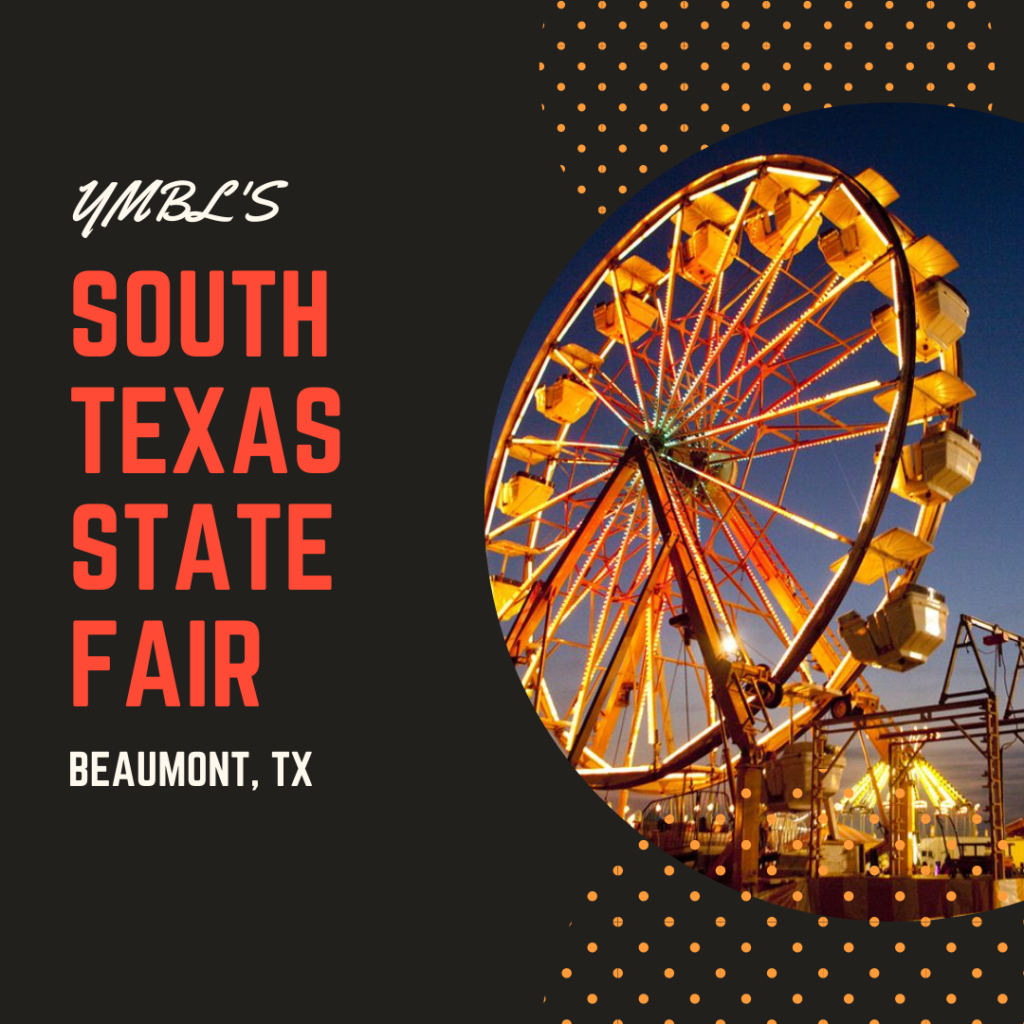 About the Fair
South Texas State Fair is annually held at the fairgrounds in Beaumont. The event was called the Beaumont Fair during its early years, and later became known as the Southeast Texas State Fair. In 1921, "east" was dropped and the present name was adopted.
During World War II, almost all fairs across the USA ceased to function but YMBL assumed operation of the South Texas State Fair and kept it going. The fair was organized during the war to provide entertainment to soldiers stationed near Beaumont.
South Texas State Fair is a family event that offers lots of fun and entertainment for attendees of all ages. The event features animals, rides, contests, food, rodeo performances, and much more. In 2024, the eleven-day South Texas State Fair will take place from Thursday, March 21 to Sunday, March 31.
Trivia
During World War II, the fair was known as the "YMBL Victory Fair".
Related Events