The 177th Vermont State Fair
Start Date
Tuesday, August 15, 2023
End Date
Saturday, August 19, 2023
Fair Location
175 South Main St, Rutland, VT 05701, United States
Organizer
Rutland County Agricultural Society, Inc.
Contact
Phone:

802-775-5200

Email:

vermontstatefair@outlook.com

Facebook:

fb.com/VTStateFair

Mailing Address:

P.O. Box 10, Rutland, VT 05701
Website
https://www.vermontstatefair.org/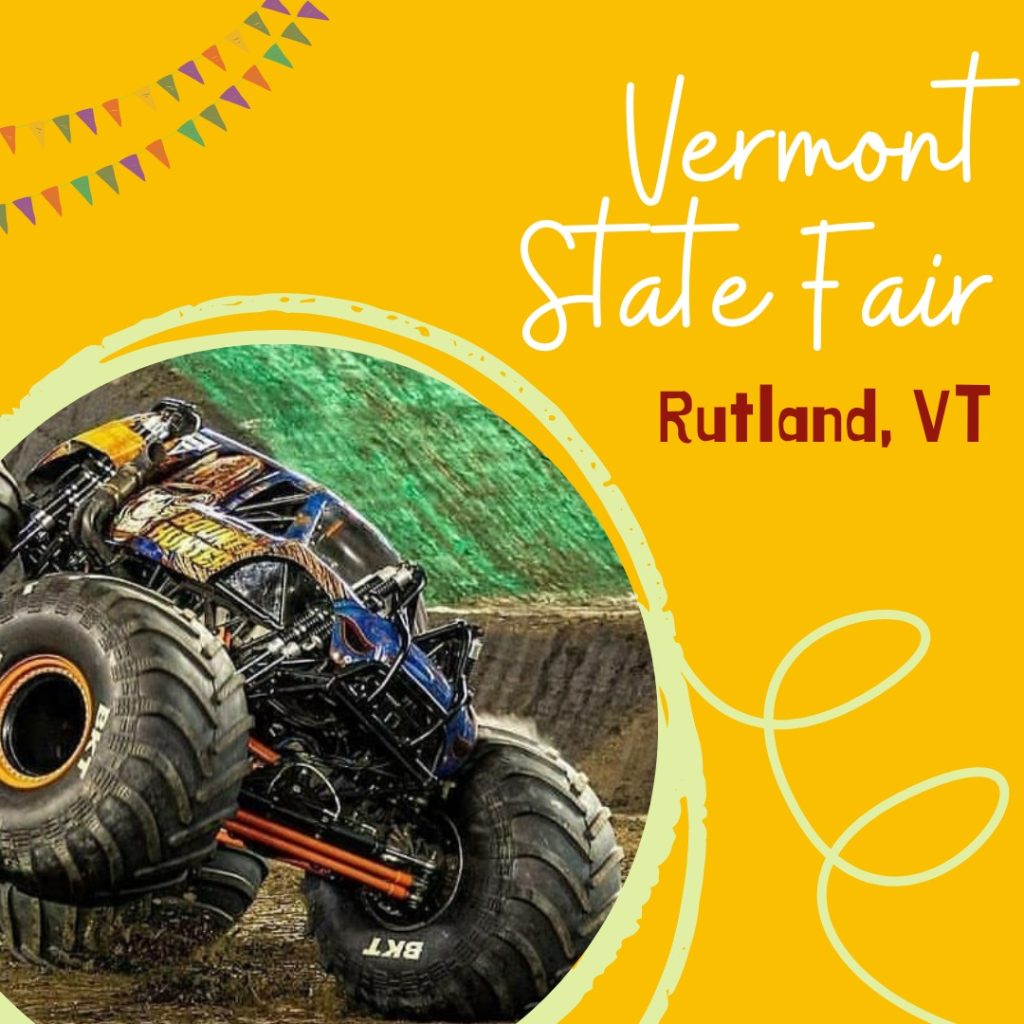 About the Fair
Vermont State Fair is held annually at the fairgrounds located on Main Street in Rutland, VT. The fair's earliest roots date back to 1846, when the first fair was held as a single-day event in a field near Castleton and was called Rutland State Fair. The fair soon became popular and people started visiting from all over Vermont and Western New York. After being held at different locations for a few years, Rutland State Fair found a permanent home at 175 South Main Street in 1856. The fair was officially renamed as "Vermont State Fair" in 1972.
Vermont State Fair is a family-friendly and fun-filled event that features, midway rides, food, livestock, vendors, live music, a demolition derby, and so much more. In 2023, the five-day Vermont State Fair will take place from Tuesday, August 15 to Saturday, August 19.
Related Events