Start Date
Friday, March 24, 2023
End Date
Sunday, March 26, 2023
Festival Location
Memorial Park
6501 Memorial Dr, Houston, TX 77007, United States
Organizer
Art Colony Association, Inc.
Contact
Phone:

713-521-0133

Email:

info@bayoucityartfestival.com

Facebook:

fb.com/houstonartfest
Website
https://www.bayoucityartfestival.com/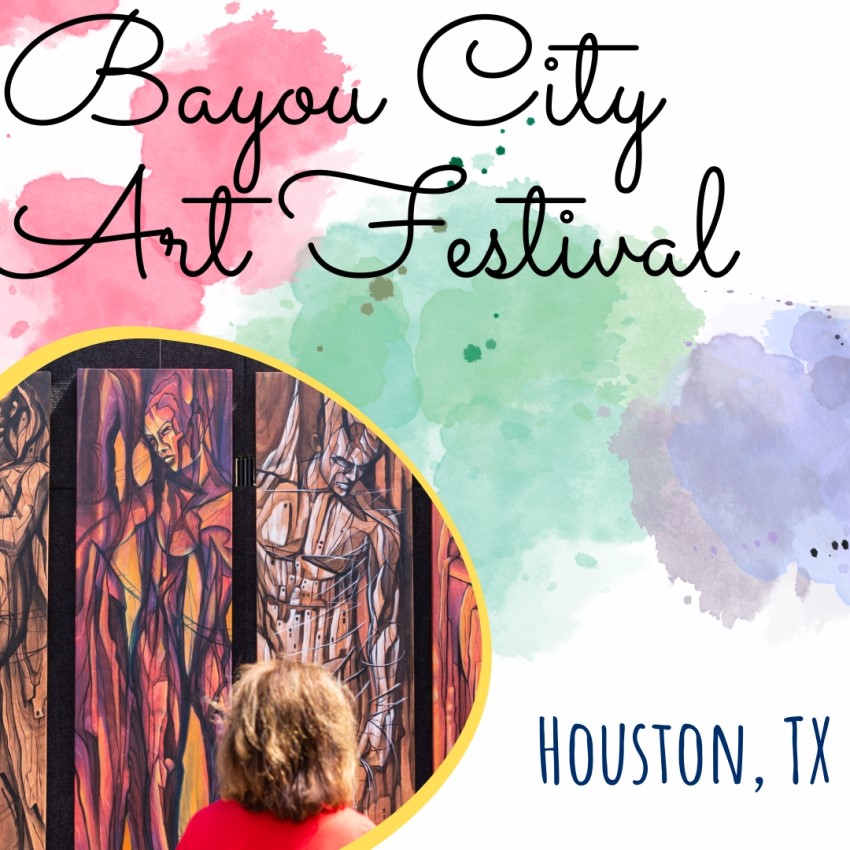 About the Festival
Bayou City Art Festival annually takes place at the Memorial Park in Houston, Texas. It is a signature art event for the city of Houston and is one of the nation's top art events. The three-day festival attracts over 300 artists representing about 20 disciplines of art & craft. It is a family-friendly festival that also features music, food, children's activities, and more. In 2023, Bayou City Art Festival will take place from Friday, March 24 to Sunday, March 26.
Related Events