The 52nd Annual Dallas Marathon
Start Date
Friday, December 8, 2023
End Date
Sunday, December 10, 2023
Venue
The marathon courses highlight various neighborhoods, entertainment districts, and iconic landmarks in Dallas, Texas.
Website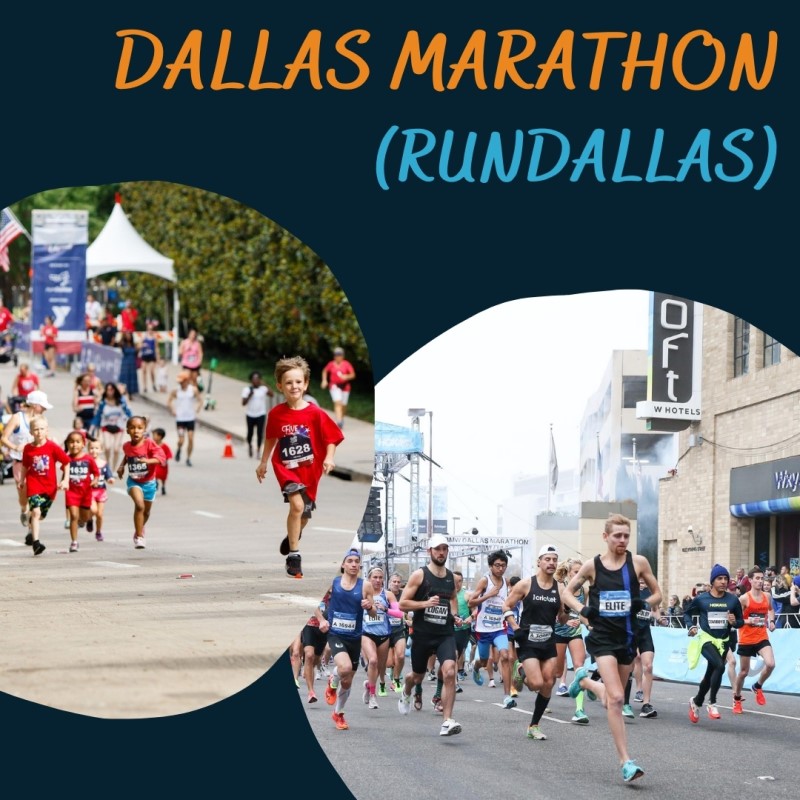 About the Marathon
The Dallas Marathon is held each year on the second weekend in December. Affectionately known to some as the 'Dallas White Rock Marathon' or simply 'The Rock', it is Dallas' largest and Texas' longest running marathon event.
The marathon festival attracts runners from across the globe and offers several other options including a Half Marathon, 2-person half marathon relay, 5-person marathon relay, 50K Ultra Marathon, 10K, 5K, a 5K Team Challenge, and more. It is the official marathon of the City of Dallas that highlights the city's most vibrant neighborhoods, entertainment districts, and iconic Dallas landmarks.
Established in 1971, Dallas Marathon is a nonprofit organization that focuses on promoting physical fitness through running and has donated over $4 million to Scottish Rite for Children. The first event debuted at White Rock Lake in March 1971 and had only 82 runners. It was then called the Dallas White Rock Marathon. For the first time, the marathon took place in December instead of March in the year 1976. In 2012, the event that was previously called Dallas White Rock Marathon was rebranded as the Dallas Marathon. However, the organization officially rebranded to 'runDallas' in 2019. In 2023, the three-day Dallas Marathon will be held from Friday, December 8 to Sunday, December 10.
Related Events