128th Year of FWSSR
Start Date
Friday, January 12, 2024
End Date
Saturday, February 3, 2024
Event Venue
Will Rogers Memorial Center
3400 Burnett Tandy Dr, Fort Worth, TX 76107, United States
Contact
Phone:

817.877.2400

Email:

contact@fwssr.com

Mailing Address:

Southwestern Exposition and Livestock Show


PO Box 150, Fort Worth, Texas 76101-0150
Website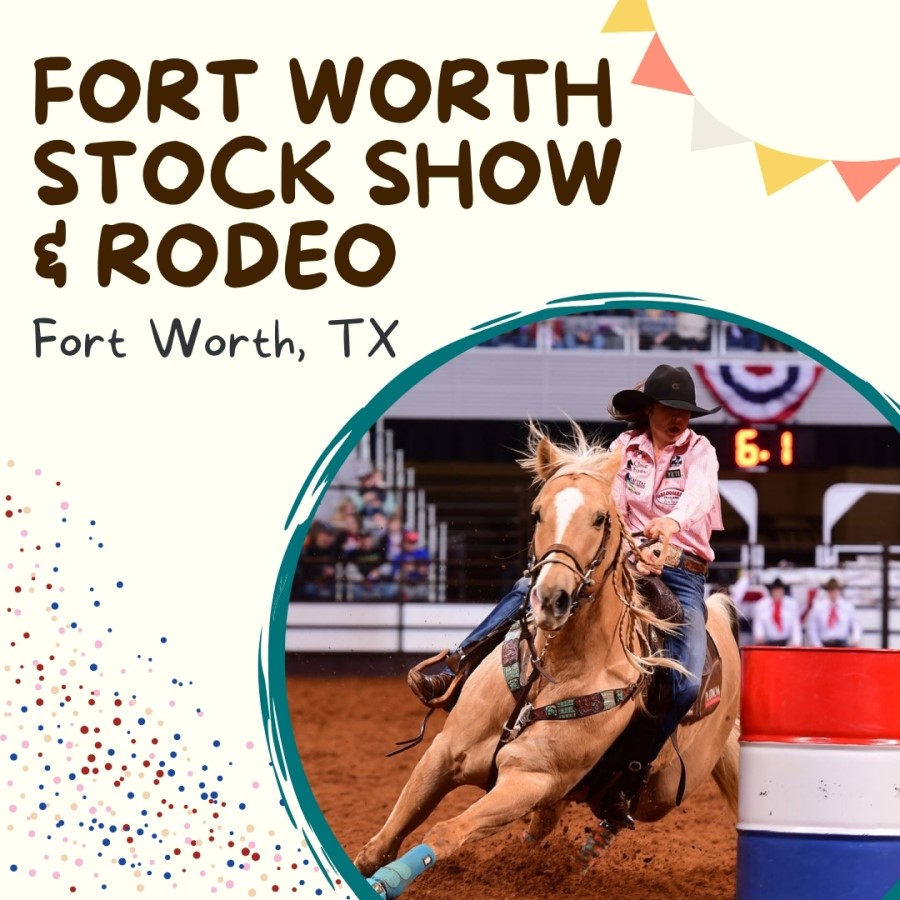 About Fort Worth Stock Show & Rodeo
Fort Worth Stock Show & Rodeo (FWSSR) is held each year at the Will Rogers Memorial Center. It is the city's oldest and largest public event that is embraced by over a million guests each year.
The roots of FWSSR go back to 1896, when a group of cattle farmers decided to exhibit some of their best cattle. The stock show grew quickly highlighting the need for a permanent home. So North Side Coliseum was constructed in 1908 and was hailed as the most dynamic livestock pavilion in the western hemisphere back then. The next three decades brought growth and so an even bigger place was needed to accommodate the growing number of participants. Therefore, the Will Rogers Coliseum Tower and Auditorium became the stock show's new home in 1944. It is the nation's premier livestock and equestrian exhibition facility that most people simply call Will Rogers.
Each year livestock raisers from over 40 states enter the Fort Worth Stock Show & Rodeo and put their best genetics to the test. More than 30 thousand animals are exhibited as the owners consign their cattle and horses to high stakes auctions with sales in the millions.
In 1918, the then emerging sport of rodeo was introduced at the stock show and the event hosted the first televised rodeo in 1953. Today, the FWSSR pro rodeo tournament is among the top professional events in the United States.
Each year, visitors celebrate the traditions of values and the cowboy way of life at the Fort Worth Stock Show and Rodeo. In addition to livestock shows, horse shows, and rodeos, the event also features various contests, tasty food, kid-friendly activities, exhibits, live music, shopping, carnival midway, and more. In 2024, the 23-day Fort Worth Stock Show & Rodeo will be held from Friday, January 12 to Saturday, February 3.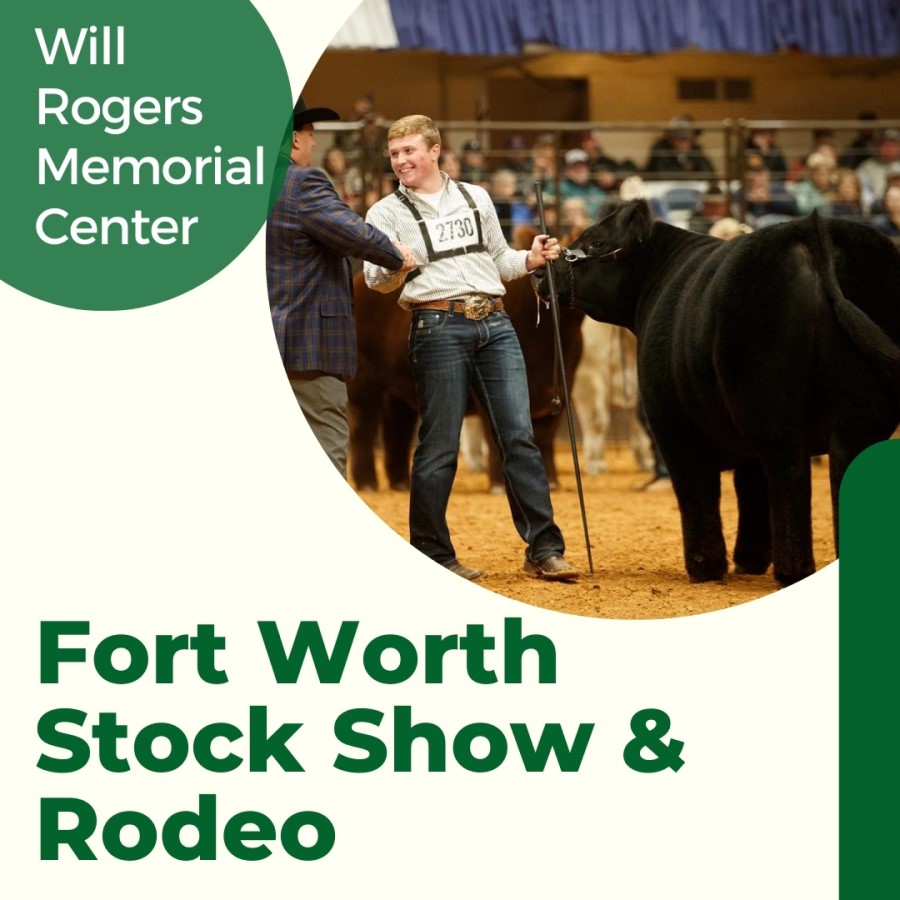 Related Events