National Peanut Butter Fudge Day is celebrated each year on November 20th.
You can celebrate this food holiday by:
Making a batch of Peanut Butter Fudge at home.

Getting creative to create a unique twist to the standard recipe and making your own version of peanut butter fudge.

Instead of celebrating alone, Invite a group of friends or family over to enjoy peanut butter fudge, or take a panful to work and share with coworkers.
In 2023, National Peanut Butter Fudge Day will be celebrated on Monday, November 20.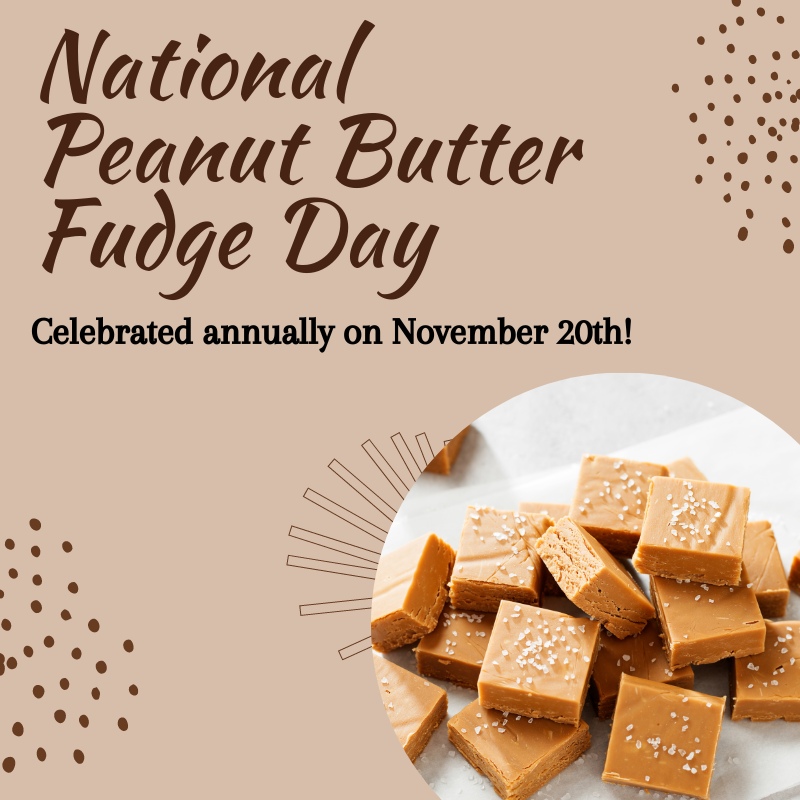 Peanut Butter Fudge Recipe
Here is a quick and easy 2-ingredient peanut butter fudge recipe.
Related Celebrations