The 43rd Season of the Scarborough Renaissance Festival
Start Date
Saturday, April 6, 2024
End Date
Monday, May 27, 2024
Saturdays, Sundays, & Memorial Day Monday
Festival Location
2511 FM 66, Waxahachie, TX 75167, United States
Hours
10 am to 7 pm daily
Contact
Phone:

972.938.3247

Mailing Address:

P.O. Box 538, Waxahachie, TX 75168
Website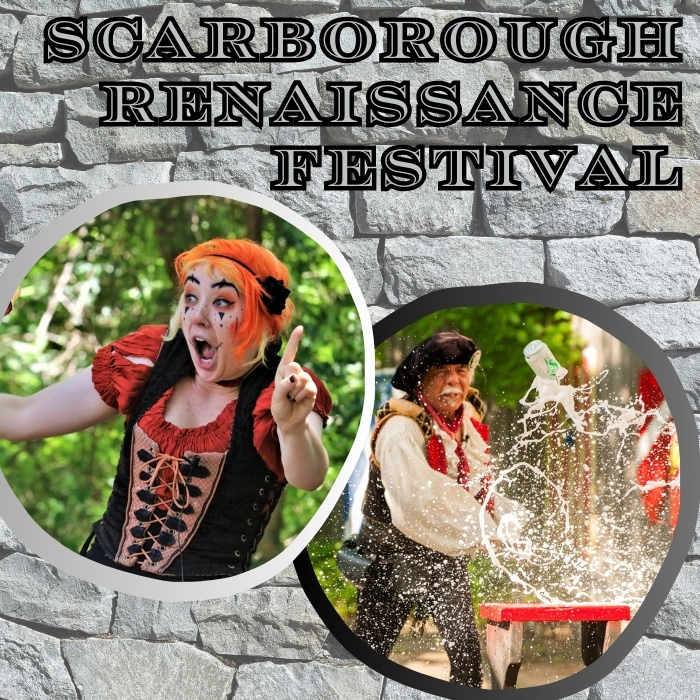 About the Scarborough Renaissance Festival
The Scarborough Renaissance Festival is annually organized on weekends in April and May in Waxahachie, TX. Since 1981, this Renaissance-themed festival has been providing interactive fun for everyone in the 16th-century style.
The Scarborough Renaissance Festival recreates a 16th-century English village celebrating the visit of King Henry VIII and his Royal Court. The festival offers plenty of fun and entertainment for everyone. The annual Renaissance Festival features full combat armored jousts, birds of prey exhibitions, the mermaid lagoon, delectable food, thrilling Renaissance rides, and challenging games of skill. You can also shop for handmade crafts that can be found in about 200 village shoppes. On top of that, a number of artisans demonstrate their age-old crafts & techniques.
The Scarborough Renaissance Festival takes place over eight weekends in May and June and each weekend has a different theme and a variety of special events. In 2024, the Scarborough Renaissance Festival will continue to bring entertainment and fun on Saturdays, Sundays, and Memorial Day Monday from April 6 to May 27.
Related Events