The 280th Urs of Hazrat Shah Abdul Latif Bhittai (RA)
Hazrat Shah Abdul Latif Bhittai was 18th century Sufi Saint and poet. He is considered one of the greatest poets of the Sindhi Language. His Urs is observed every year on 14th Safar and his urs celebration normally continues for three days. During the Urs, people pay their respects and lay chadars and flowers on the grave of Hazrat Abdul Latif. Some devotees also distribute food among the needy on this occasion. Qawwals sing qawwali and recite the sufi kalam. Moreover, his shrine is decorated with colourful lights during the Urs.
Urs Date
Urs of Shah Abdul Latif will be observed on Thursday, 31 August 2023.
Urs Location
Darbar Hazrat Shah Abdul Latif Bhittai, Bhit Shah, Matiari, Sindh, Pakistan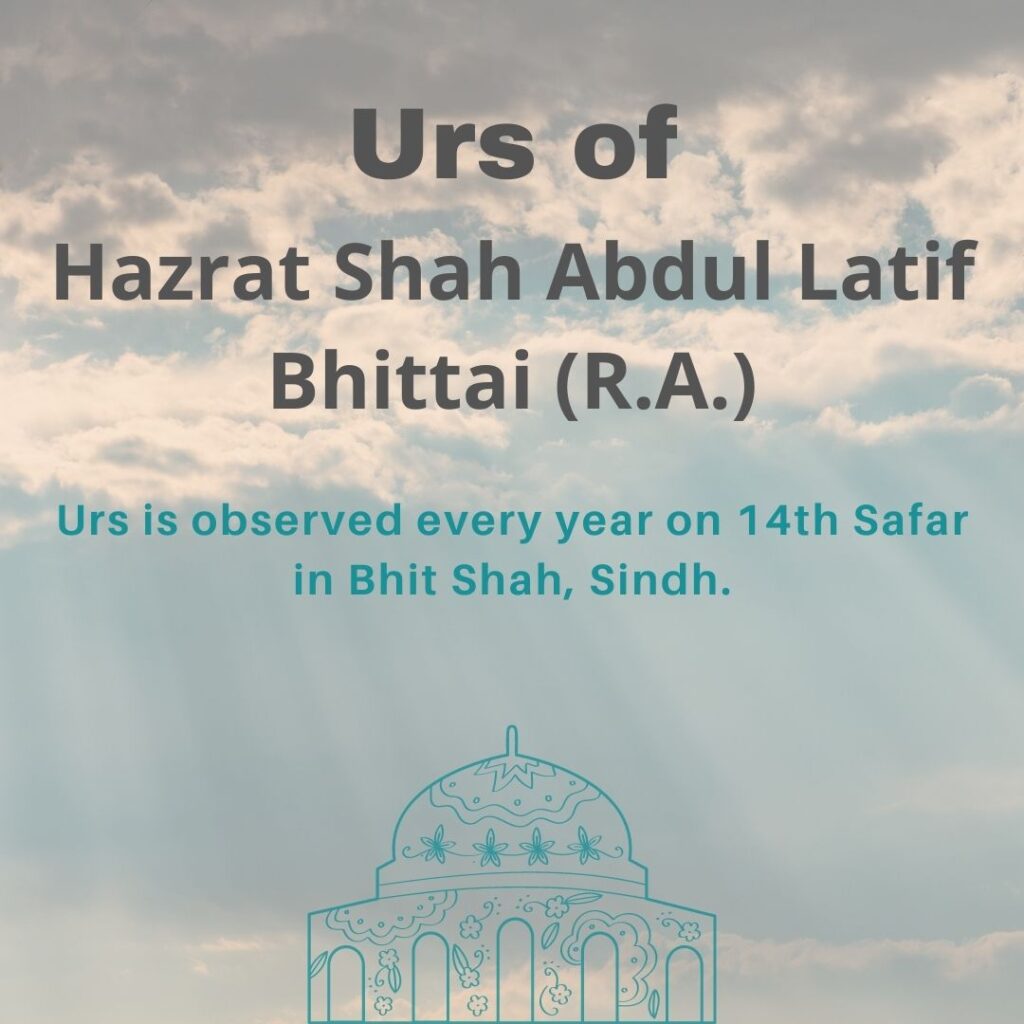 Related Events