Iqbal Day is the birthday of Dr. Allama Muhammad Iqbal. It is celebrated in Pakistan on 9th November every year. Admirers of Allama Iqbal in other countries also pay their respect on his birthday. Allama Iqbal was a revolutionary poet and philosopher who proposed the idea of a separate homeland for Muslims of the subcontinent and worked for it.
Iqbal Day will be celebrated on Thursday, 9 November 2023.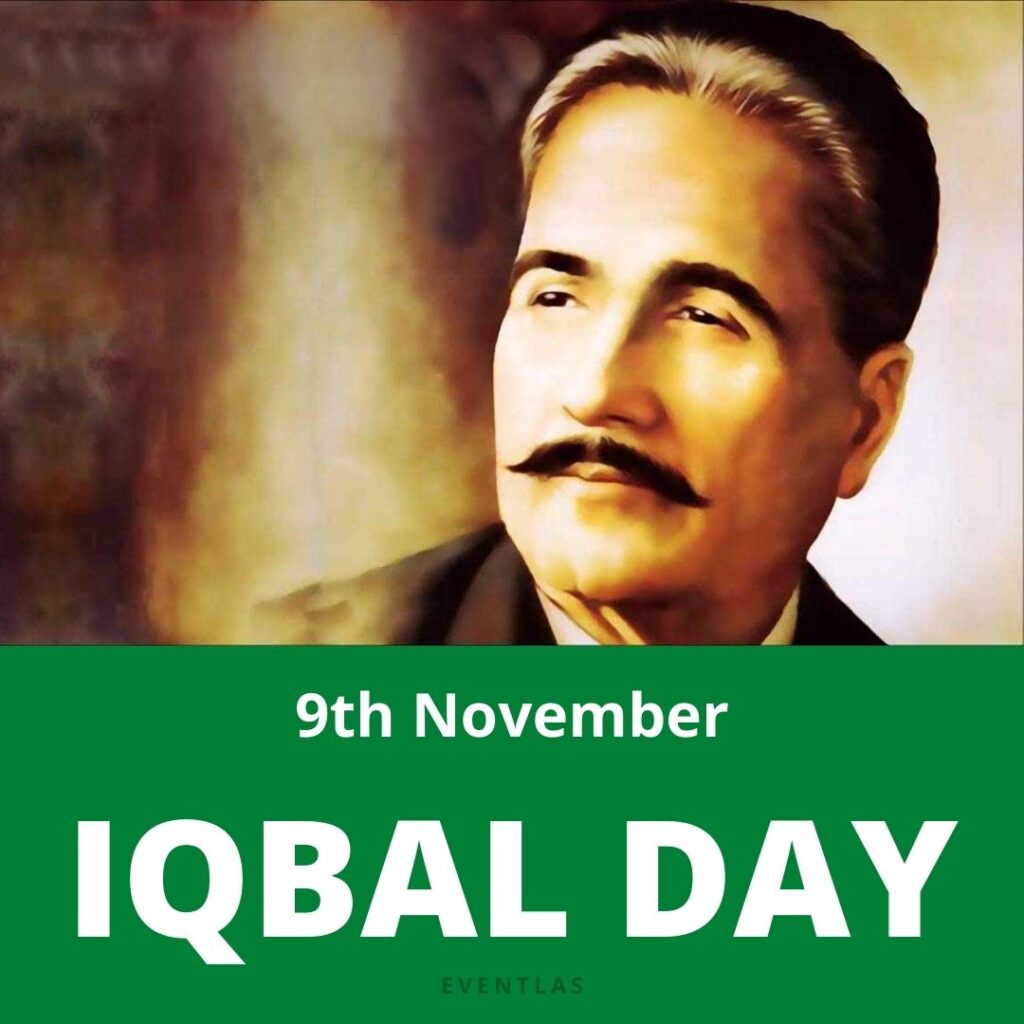 Iqbal Day Wishes and Messages
Allama Iqbal was the real leader of Muslims. He will always be remembered for the work he did.
I pray that Pakistan becomes the country that Allama Iqbal dreamed about. Happy Iqbal Day.
Allama Iqbal and Quaid-e-Azam were our true leaders. May their pious souls rest in peace.
Allama is rightly called Mufakir-e-Pakistan. He will always be remembered for his exceptional work. May God bless his soul.
Dr. Iqbal was a great asset just like his mentor Rumi. I wish that we learn from their lives.
Wishing you a happy Iqbal Day on the birthday of our national poet. I hope that you spend this day wisely reading Iqbal's kalam with your family.
Allama's kalam is a blessing of Allah for mankind. It depicts the true meaning of our religion. On this occasion let's make a resolution to read his poetry frequently.
Related Events
Iqbal Day Dates
| | | |
| --- | --- | --- |
| Year | Date | Day |
| 2023 | 9 November | Thursday |
| 2024 | 9 November | Saturday |
| 2025 | 9 November | Sunday |