The 979th annual Urs of Hazrat Data Ganj Bakhsh Sahab (RA)
Hazrat Ali Hujwiri Data Ganj Bakhsh (RA) was an 11th century Sufi Saint. He was born in Ghazni, Afghanistan and died in Lahore, Pakistan. Data Ganj Bakhsh will always be remembered as a person who spent his life preaching Islam. His Urs is observed every year from 18th Safar to 20th Safar at Data Darbar.
Start Date
Tuesday, 5 September 2023
End Date
Thursday, 7 September 2023
Location
Data Darbar, Data Gunj Buksh Town, Lahore, Punjab, Pakistan
Hours
The shrine is open 24 hours a day. Ikhtitami dua takes place on the final day of Urs after Zohar prayer.
*Dates may vary according to the moon sighting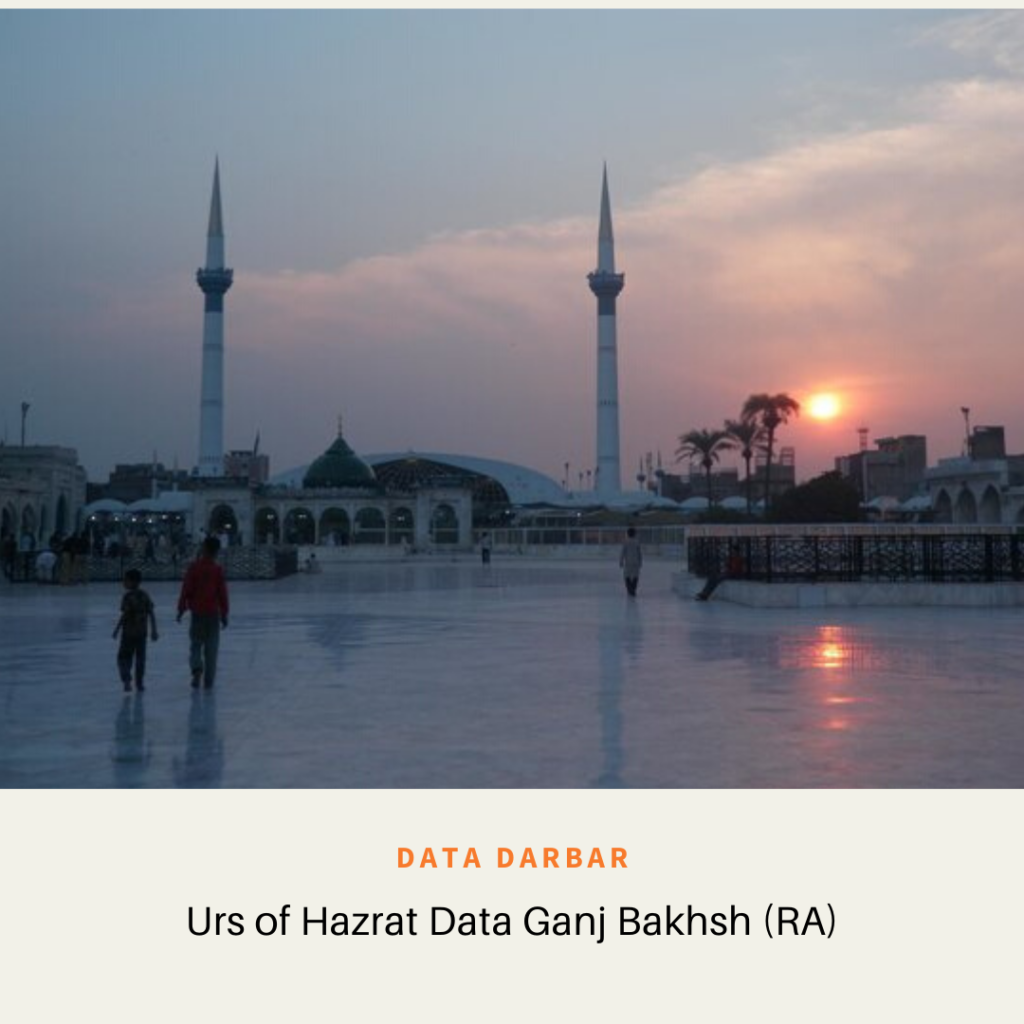 Related Events