Muslims celebrate Eid-ul-Adha every year from 10th DhulHijjah to 12th DhulHijjah(12th Islamic month). Muslims across the world celebrate this event with great enthusiasm.
Eid-ul-Adha is also known as Eid-al-Qurban, Eid-al-Kabir, Bari Eid, Eid-al-Baqara, Bakra-eid, Kurban Bayram, and Greater Bayram. In some non-Arab countries, it is pronounced as Eid-ul-Azha.
Muslims celebrate this event to commemorate the sacrifice and courage of Prophet Ibrahim and Prophet Ismail. During this festival, people who can afford to sacrifice one or more animals(goat, sheep, cow, or camel) do so. After the sacrifice, most of the meat is distributed among others. People also meet and greet their friends and relatives, cook meat dishes, and offer prayers. Many people visit the graves of their dead relatives on Eid.
In 2024, Eid-ul-Adha will be celebrated from Monday, June 17 to Wednesday, June 19.
Dates may vary according to moon sighting.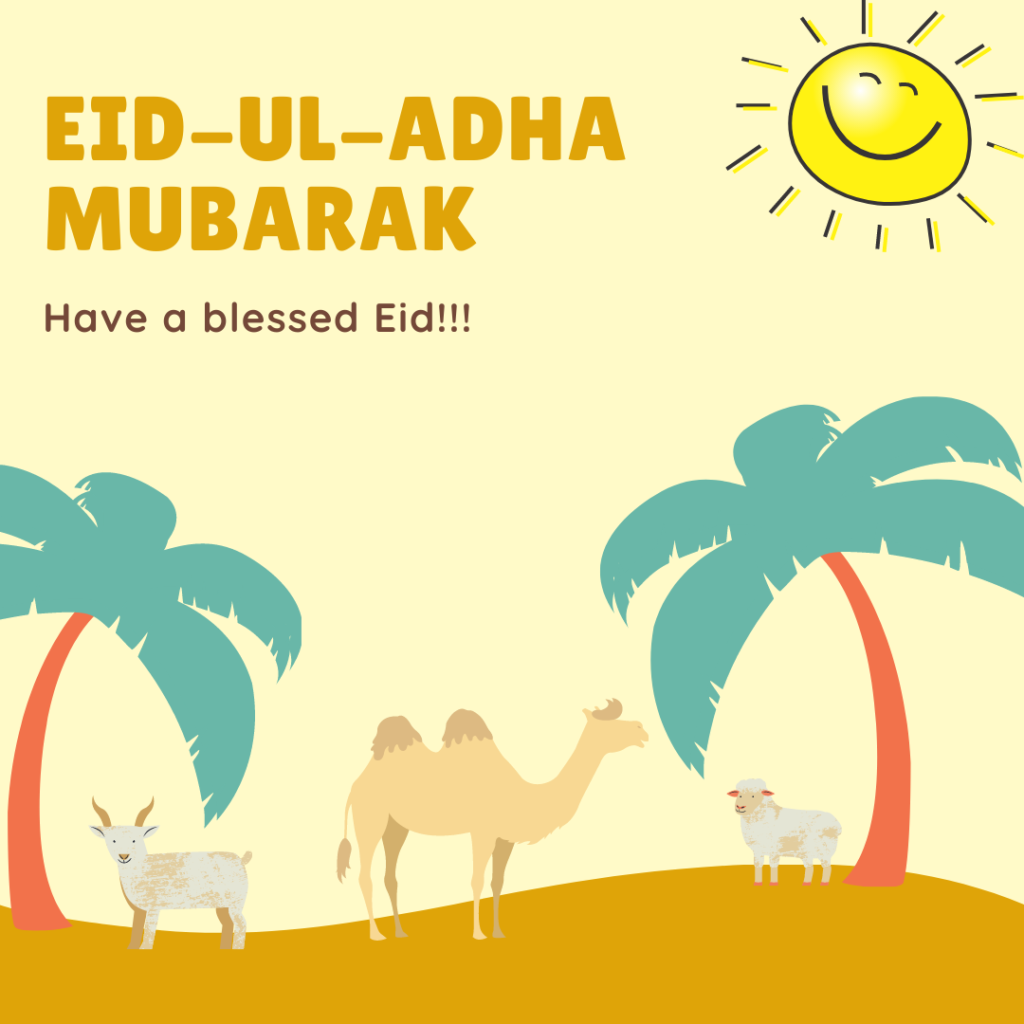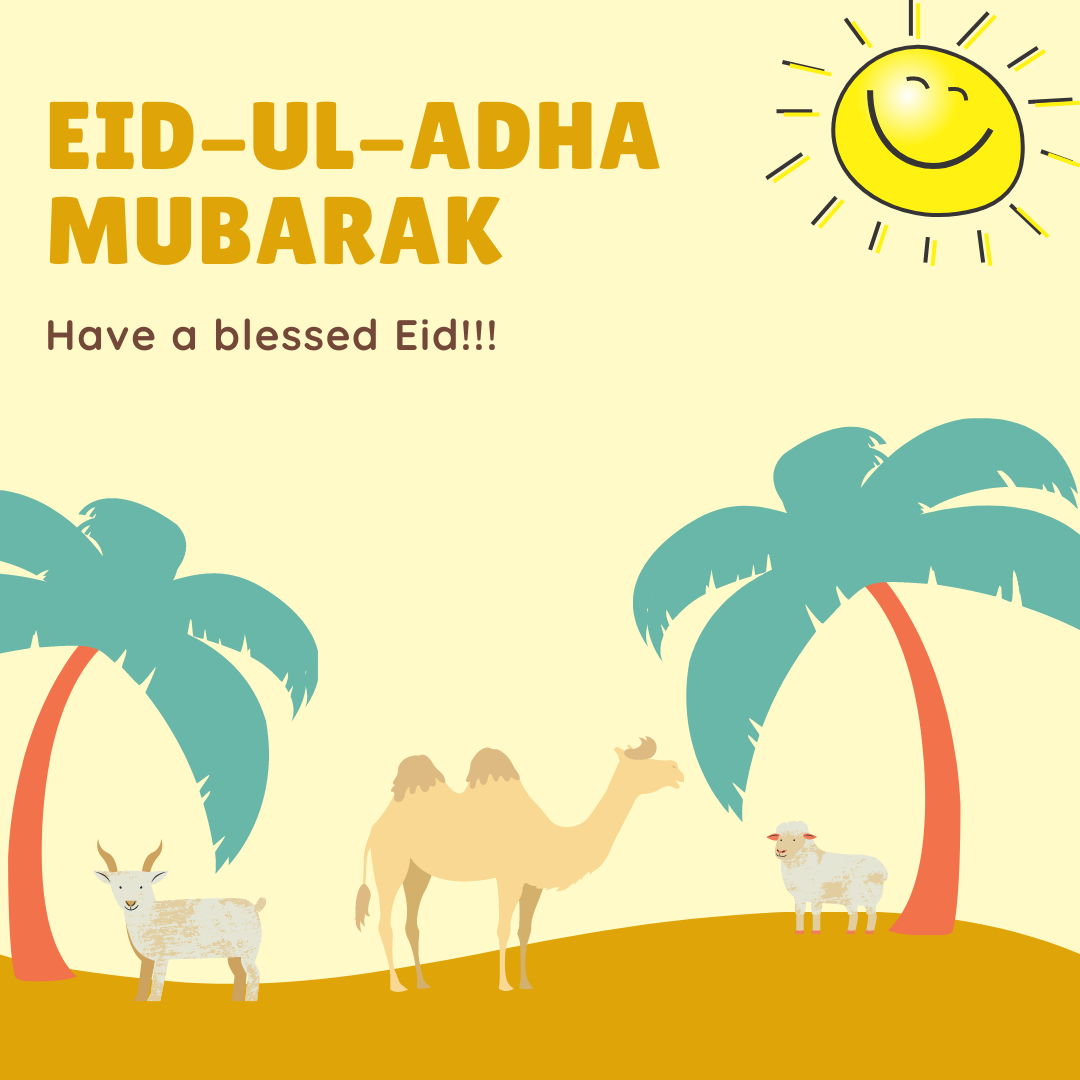 Eid-ul-Adha Wishes & Messages
Eid-ul-Adha brings countless blessings. Stay blessed always!

May this Eid-al-Qurban bring you renewed hope, faith, love, and joy. Have a great day!

I love this Eid. It is a time of the year when everyone, no matter how poor, gets to eat their favorite dishes. May you

have a joyous celebration with your family!

This wonderful event gives us yet another reason to be thankful to Allah. Wishing you and your loved ones a very pleasant Eid.

I hope that you have a happy, joy-filled, and festive Eid-al-Kabir. May Allah always bless you and your family.

It is a day when we pay tribute to Prophet Ibrahim and his son Prophet Ismail. May God continue to shower you and your loved ones with abundant blessings.

Giving is the key to success in this world and in the hereafter. May Allah be pleased with you and accept your sacrifice. Ameen.

This festival reminds us that we should obey our Creator and try to follow in the footsteps of Prophet Ibrahim and Prophet Ismail. Please don't forget to pray for me.

May Allah accept your sacrifice and shower you and your family with his blessings. Wishing you nothing but smiles and sunshine this Eid-al-Adha.

May Allah bring you happiness, love, peace, and prosperity on this blessed occasion. Eid-ul-Adha Mubarak to you and your loved ones!

A lovely thing about Eid-ul-Adha is that it is all about giving. May this holy festival bring you happiness, peace, and

prosperity.

Have a blessed, happy, and wonderful Eid. May your world be filled with warmth and you are blessed with the best of

everything.

I hope that you have a happy and memorable Eid-al-Adha. May your heart and home be filled with the happiness and joys of Eid.

It is a day to be happy and laugh with all your heart. Hoping your Eid-ul-Adha is full of the best and sweetest things in life!

This solemn occasion trains us to share our fortunes with others. May this culture of giving continue forever.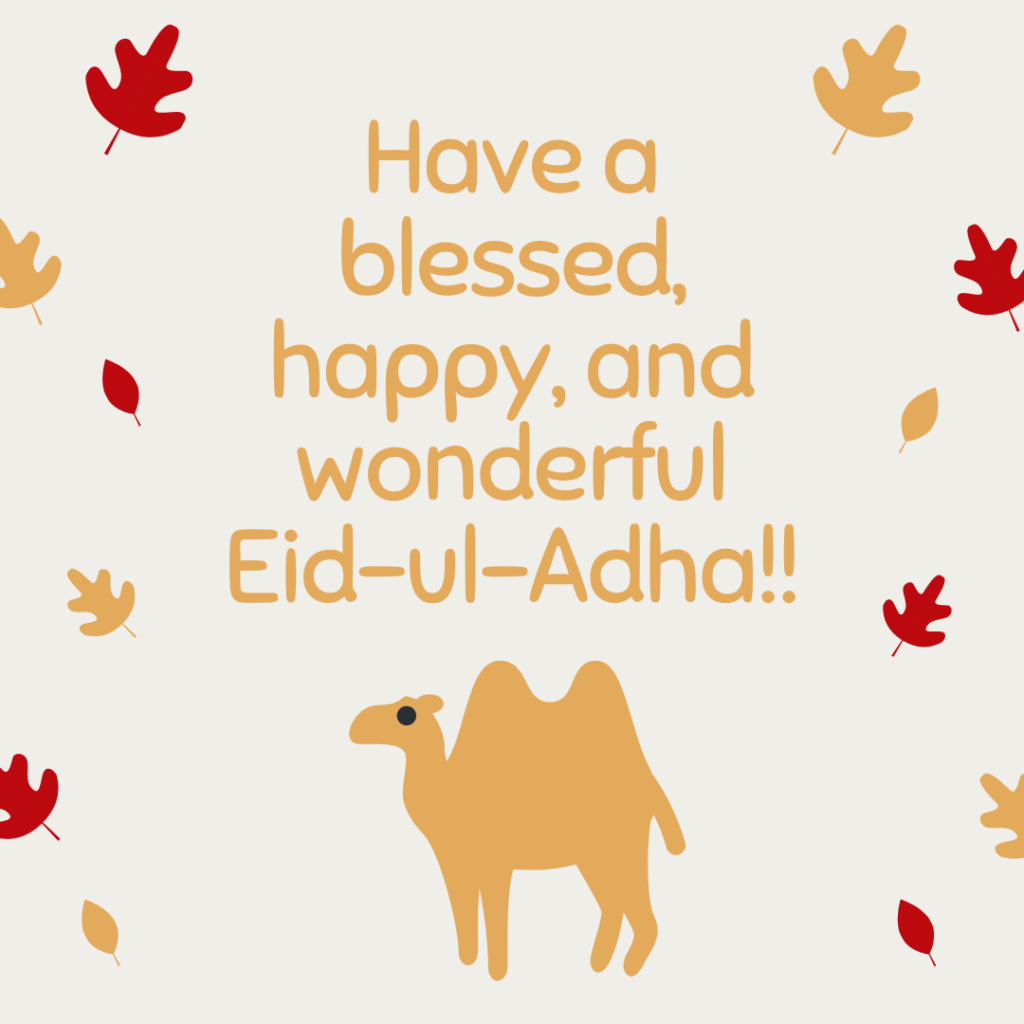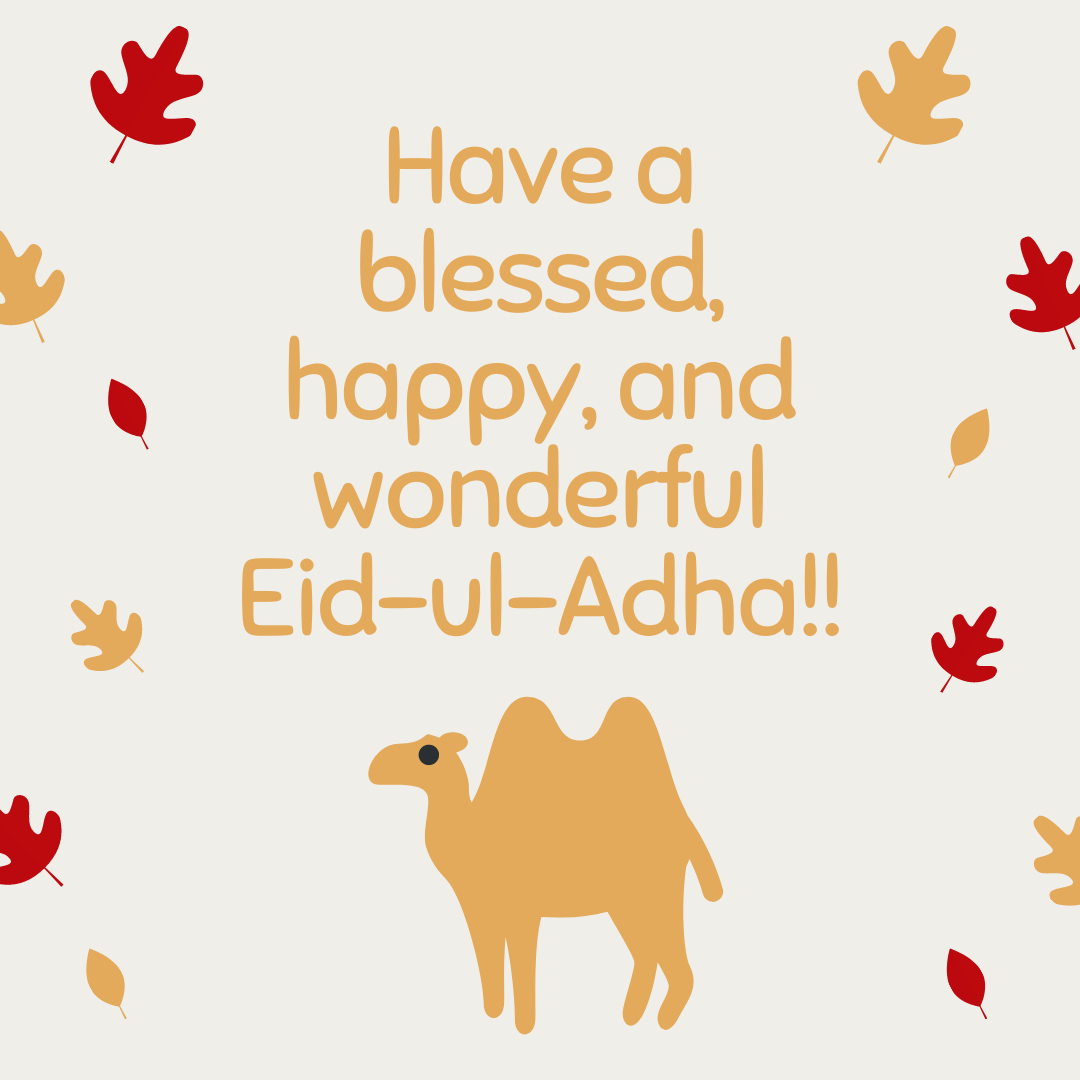 Related Events