Eid-ul-Fitr is celebrated on the 1st of Shawwal (the tenth Islamic month). In some countries, Eid celebrations continue for up to three days. Muslims across the world celebrate this event with great enthusiasm. Muslims fast during the holy month of Ramadan. Eid-ul-Fitr is a festival that marks the end of Ramadan. Some of the other names of this festival are Eid-al-Fitr, Eid-al-Sagheer, Ramazan Bayrami, Choti Eid, Meethi Eid, Hari Raya Puasa, Idul Fitri, Sugar Feast, Lebaran, and Seker Bayrami. Muslims observe this event by offering Salat al-Eid, meeting and greeting others, feasting, and visiting the graves of their dead relatives.
Eid-ul-Fitr will be celebrated on Wednesday, 10 April 2024.
Dates may vary according to moon sighting.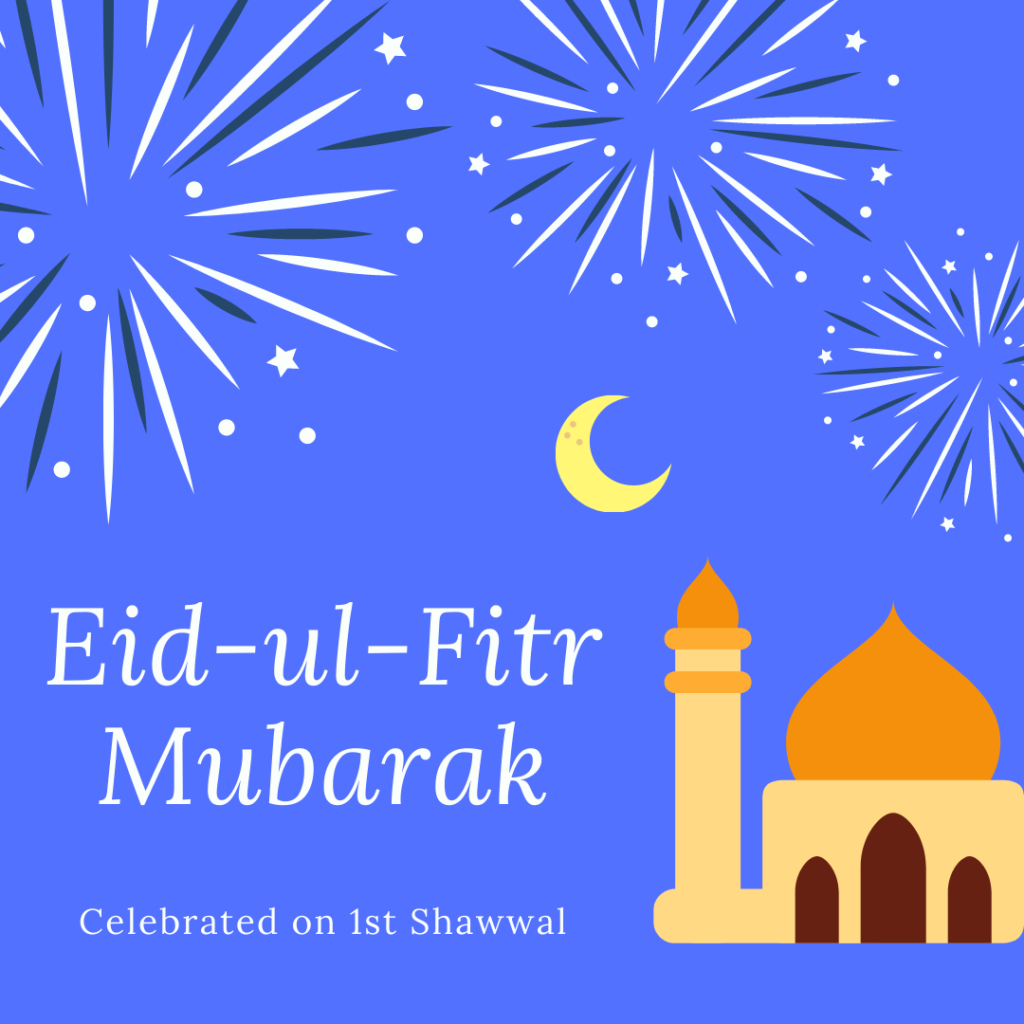 Eid-ul-Fitr Wishes and Messages
May this Eid-ul-Fitr be full of light and laughter for you and your family. Stay blessed always.

On this joyous festival, I wish you happiness, warmth, and love. Eid Mubarak dear friend.

It is a wonderful time when everyone is happy. Have a magical Eid-al-Sagheer!

May Allah accept all your good deeds, fasts, and prayers. Eid-al-Fitr Mubarak to you and your loved ones.

Happiness is only real when shared. Let's share happiness with others on this blessed occasion.

Eid without you is incomplete, please come home soon.

Praise be to Allah who has showered us with his countless blessings. Wishing you and your loved ones a splendid Eid-ul-Fitr.

No matter how far you are the bliss of this joyous event will be there with you. Have a great day.

Every celebration gets happier because you are a part of it. Wishing you an Eid full of Joy, peace, prosperity, and

unconditional love.

I wish you health, wealth, happiness, and success. May your life be always blessed. Eid-ul-Fitr Mubarak to you all and please do not forget to pray for us.

This is a Jubilant day. I pray that may you spend every day of the year as if it was Eid.

Wishing you peace, happiness, health, and blessings this Eid-al-Fitr and always.

I wish you a day full of fun, cheers, and smiles. Let's celebrate this joyful day by thanking God for his countless

blessings.

May Allah bless you with all the rewards of Ramadan and you spend a healthy, wealthy, and prosperous life. Eid-ul-Fitr

Mubarak to you and your family.

May Allah accept your prayers and forgive your sins. Ameen and Eid Mubarak!

Everything in the world looks more beautiful on this pleasant festival. May you stay happy and blessed forever.

The true spirit of this sacred day lies in celebrating it with your loved ones. Eid-ul-Fitr Mubarak to you and your

family.

It is a day of great happiness and delight for all Muslims. May all your wishes come true and prayers are answered on this day.

May your home be filled with warmth, love, and peace on this felicitous holiday. Eid Mubarak to you and your loved ones.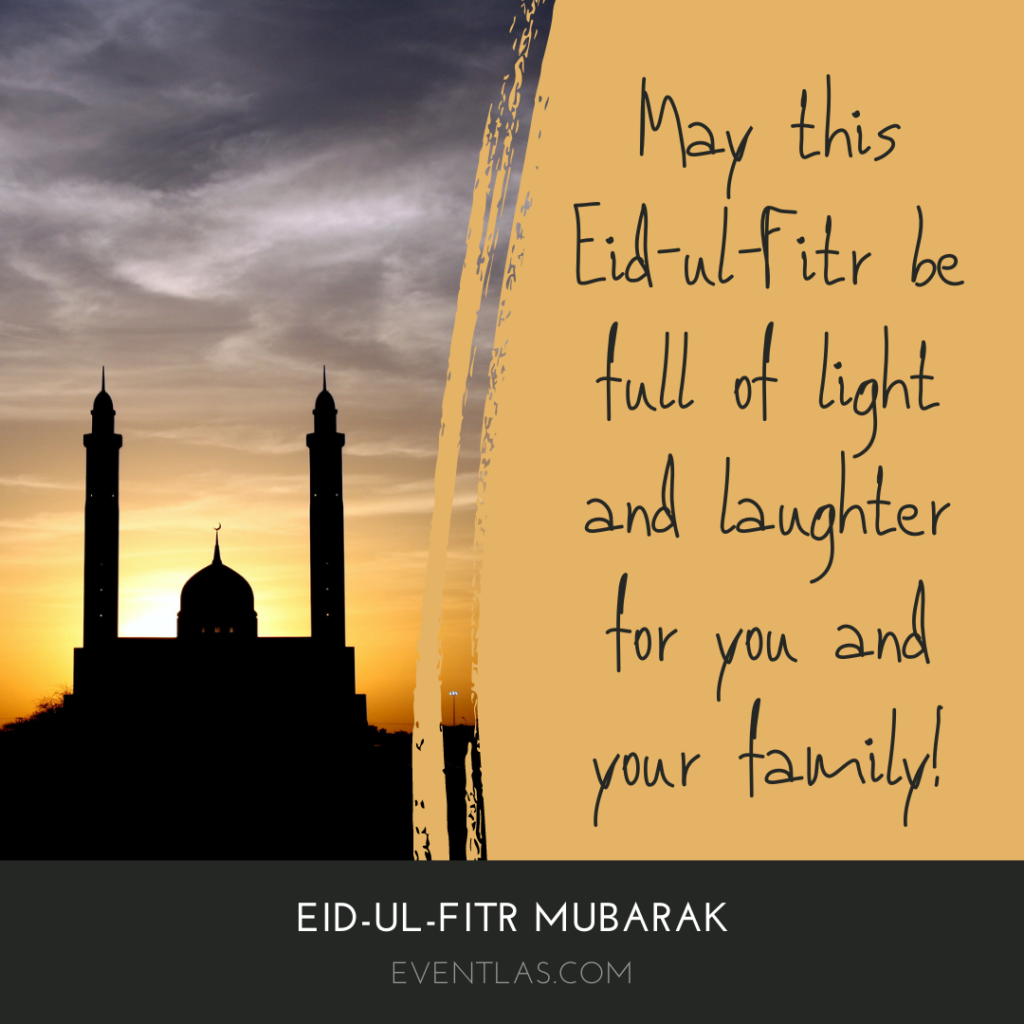 Related Events