Muharram is the first month of the Islamic Calendar. While Muharram marks the beginning of the Islamic year, this month is also significant because Muslims observe the death anniversary of Imam Hussain and his companions on the 10th day of Muharram. The 10th of Muharram is also known as Ashura and is associated with Imam Hussain and his martyrdom in Karbala. The army of Yazid bin Muawia brutally massacred Imam Hussain ibne Ali and his companions in Muharram of 61 Hijri.
1st Muharram will fall on Thursday, 20 July 2023.
10th Muharram(Ashura) will be observed on Saturday, 29 July 2023.
Dates may vary according to moon sighting in your area.
Muharram 2023 Calendar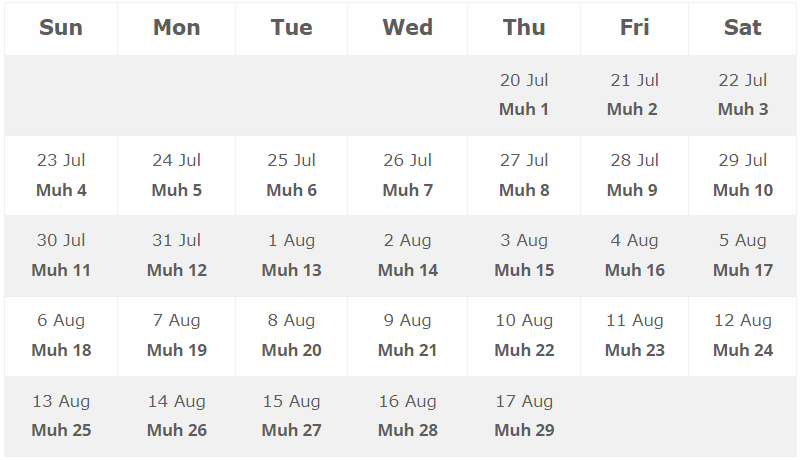 Muharram Wishes and Messages
On the first day of Muharram, I pray that may Allah bless you with the strength to follow in the footsteps of Imam Hussain and his brave companions.
May Allah bless you and your family with all his blessings and you have a year full of peace and prosperity.
Muharram marks the beginning of Hijri new year and also reminds us of Imam Hussain's great sacrifice for Islam and Muslims. Stay safe and blessed with your family.
Let us pray to God on the first day of the Islamic new year that this year brings health, prosperity, and success for everyone.
This is the month of Hussain-ibne-Ali's shahadat and we mourn his death and the deaths of his family members and companions. Please remember us in your prayers.
Imam Hussain laid his life for Islam and I pray that may Allah fill your heart with love for Imam.
Wishing you a year full of all Allah's blessings and I hope that you will continue to follow the righteous path.
May the new Hijri year bring you warmth, health, peace, and divine guidance towards a positive goal.
Related Events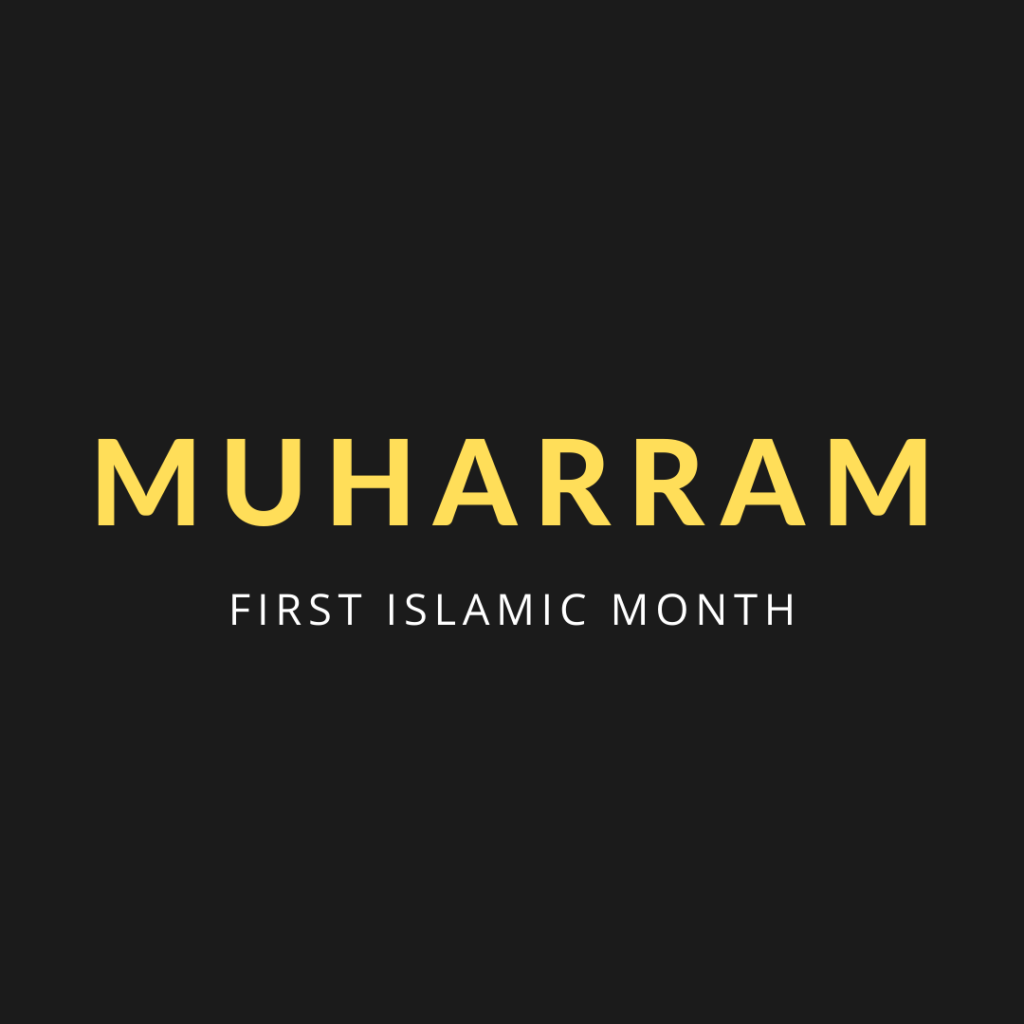 1st Muharram Dates
| | | |
| --- | --- | --- |
| Year | Date | Day |
| 2023 | 20 July | Thursday |
| 2024 | 8 July | Monday |
| 2025 | 26 Jun | Thursday |