Muslims celebrate Shab-e-Meraj on the 27th night of Rajab(seventh month of the Islamic Calendar). It is also known as Shab-e-Miraj-un-Nabi and Laylatul Meraj. Shab-e-Meraj is celebrated to commemorate the journey of Prophet Muhammad (PBUH) to meet Allah. Muslims observe this event by praying, congregating, reciting Quran, and Supplicating. They fast during the day from dawn to dusk.
Shab-e-Meraj will be observed on the night that falls after the Maghrib prayer on Wednesday, 7 February 2024. 
Dates may vary according to moon sighting.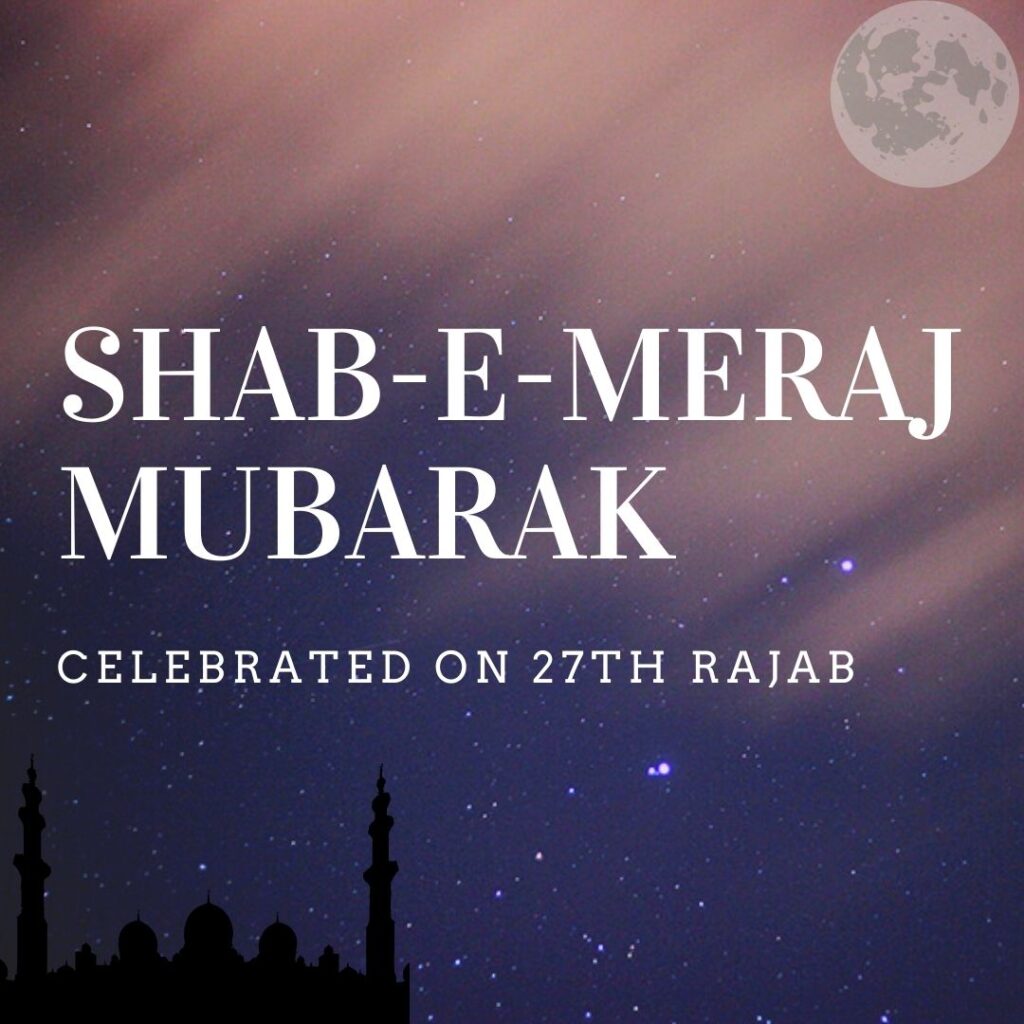 Shab-e-Meraj Wishes and Messages
This is one of the most sacred nights. Please remember me in your duas.

May Allah continue to shower you and your family with abundant blessings. Laylatul Meraj Mubarak!

I am convinced that prayers are answered on this night. May Allah bless you and your family and answer all your prayers.

Shab-e-Miraj is a wonderful opportunity to thank Allah for his countless blessings. Stay blessed!

God speaks in the silence of the heart. This is a perfect time to listen.

What a wonderful night, when our Prophet (PBUH) went on to the journey of Meraj fourteen centuries ago. Have a blessed Laylatul Meraj.
Related Posts