111th Year of the South Florida Fair
Start Date
Friday, January 12, 2024
End Date
Sunday, January 28, 2024
Event Location
9067 Southern Blvd, West Palm Beach, FL 33411, United States
2024 Fair Theme
Dive Into The Fun!
Organizer
South Florida Fair & Palm Beach County Expositions, Inc.
Contact
Phone:

(561) 793-0333

24 Hour Emergency Phone Number:

(561) 644-3278

Ticket Sales/Box Office :

(561) 798-3247(FAIR)

Mailing Address:

P.O. Box 210367, West Palm Beach, FL 33421-0367
Website
https://www.southfloridafair.com/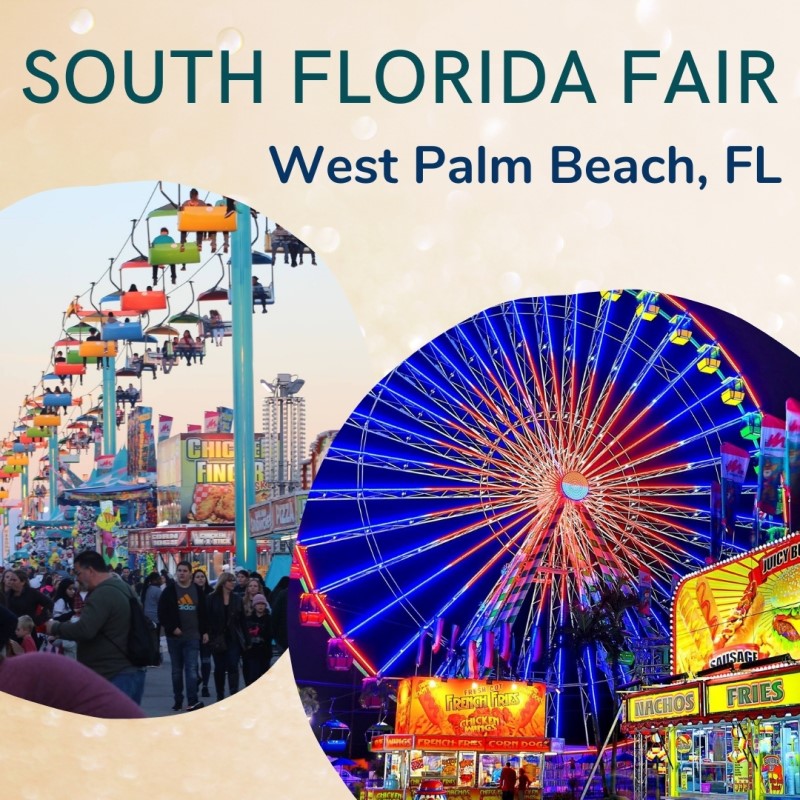 About the Fair
South Florida Fair is held each year at the 135-acre fairgrounds on Southern Boulevard in West Palm Beach, Florida. The fair was first held in 1912 and was known as the Palm Beach County Fair back then. The first fair was held over a four-day period and was a simple event with the purpose to showcase the quality of agricultural goods grown and harvested in the winter. The Fair quickly grew in size, scope, and sophistication to become a winter tradition for households in West Palm Beach and beyond.
South Florida Fair is a family-friendly event that offers lots of fun, entertainment, and activities for everyone. The fair features rides, competitions, animals, tasty food, shopping, and more. In 2024, the seventeen-day South Florida Fair will take place from Friday, January 12 to Sunday, January 28.
Related Events