The 117th State Fair of Louisiana
Start Date
Thursday, October 26, 2023
End Date
Sunday, November 12, 2023
The fair will be closed on Mondays & Tuesdays.
Event Location
3701 Hudson Ave, Shreveport, LA 71109, United States
Contact
Phone:

318-635-1361

Fax:

318-631-4909

Email:

info@statefairoflouisiana.com
Social Media Profiles
Twitter:

twitter.com/LAStateFair

Facebook:

fb.com/TheStateFairofLouisiana

Instagram:

instagram.com/officialstatefairoflouisiana
Website
https://www.statefairoflouisiana.com/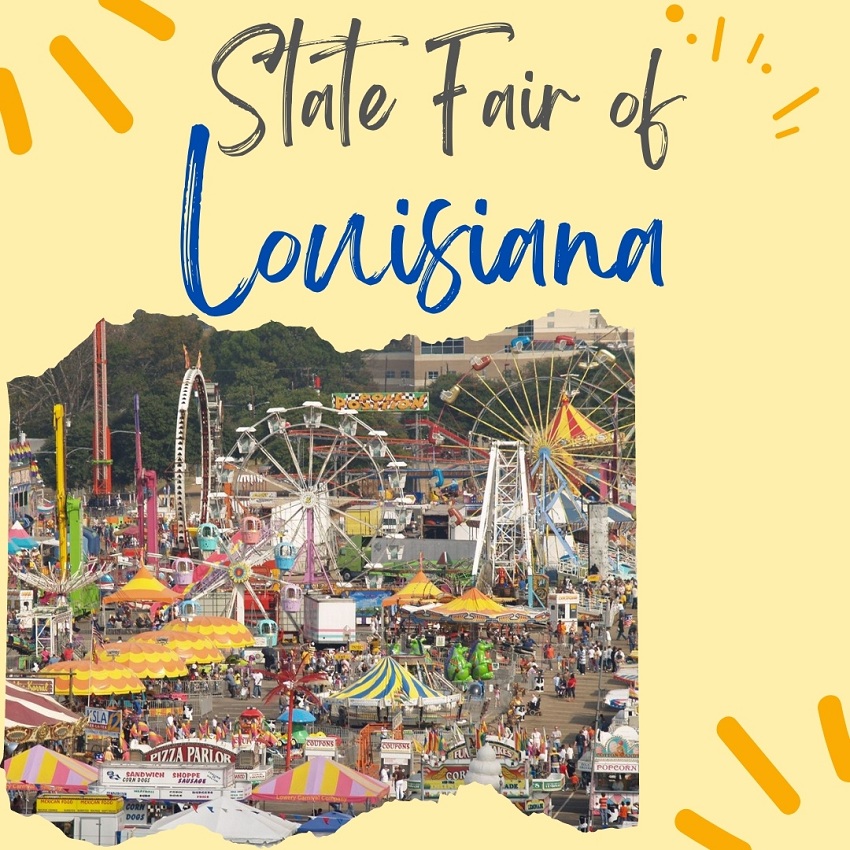 About the State Fair
The State Fair of Louisiana is annually held at the fairgrounds on Hudson Avenue in Shreveport. It was founded in 1906 and has a rich, long history of promoting agriculture and educating the youth by providing a venue to 4-H and FFA members. It provides a safe and clean environment for families to enjoy quality time together and make memories that last a lifetime. The State Fair also offers the largest livestock show and carnival in the state of Louisiana. The annual event also features live music, exhibits, rodeo, food, rides, vendors, entertainment, and lots of fun. In 2023, the State Fair of Louisiana will be held from Thursday, October 26 to Sunday, November 12(closed on Mondays & Tuesdays).
Related Events