The 49th Stowe Winter Carnival
Start Date
Thursday, January 18, 2024
End Date
Sunday, January 20, 2024
Event Location
Stowe, Vermont, United States
Many Winter Carnival events take place along Main Street in Stowe, as well as the 8 miles of RT 108.
Contact
Facebook: fb.com/StoweWinterCarnival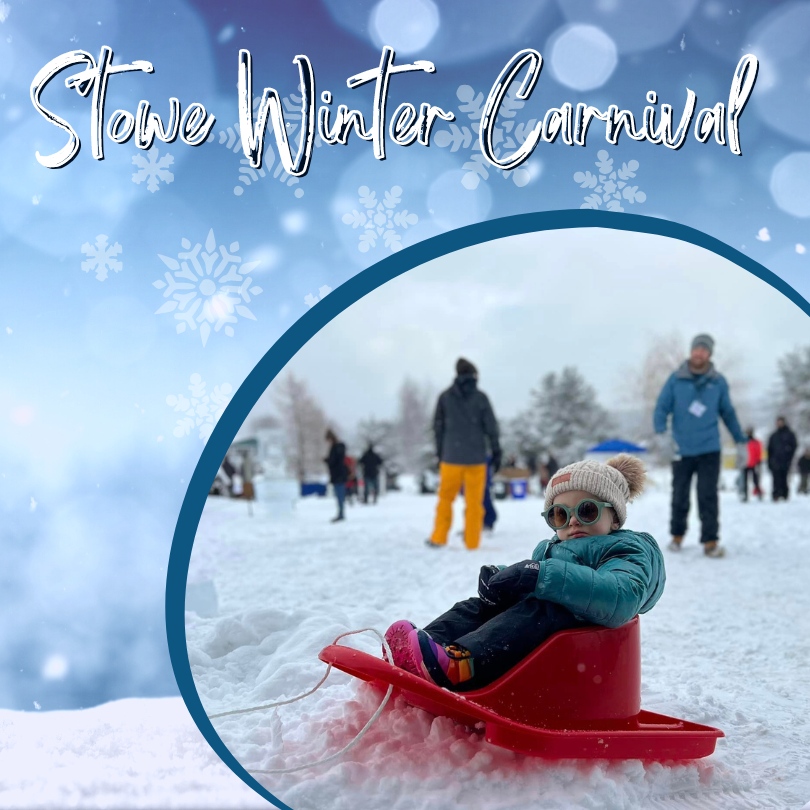 About Stowe Winter Carnival
Each winter, Stowe shines with fun activities for all ages at the Winter Carnival. It is a family-friendly winter celebration for tourists and locals alike. During the three-day Carnival, the town transforms into a winter wonderland. Stowe Winter Carnival features many attractions including ice carving competitions, ice carving demonstrations, speed competitions, snow volleyball, and more. In 2024, Stowe Winter Carnival will begin on Thursday, January 18 and conclude on Sunday, January 20.
Related Events