The 124th Annual Tontitown Grape Festival
Start Date
Tuesday, August 1, 2023
End Date
Saturday, August 5, 2023
Festival Location
154 E Henri De Tonti Blvd, Springdale, AR 72762, United States
Admission
Admission is free.
Parking
Parking is free.
Contact
Email: chairman@tontitowngrapefestival.com
Website
https://tontitowngrapefestival.com/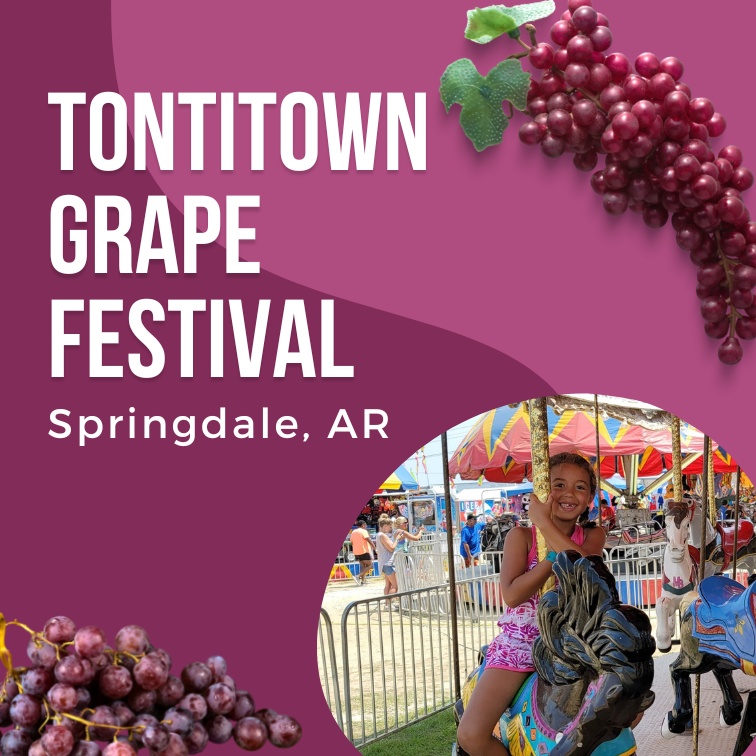 About the Festival
Tontitown Grape Festival is held each year at the fairgrounds located on Henri De Tonti Boulevard in Springdale, Arkansas. The festival stemmed from the harvest celebrations by Italian immigrants in the late 1890s. It is a family-friendly and fun-filled event that features carnival rides, music, arts & crafts, contests, Italian spaghetti dinners, grape stomping, grape ice creams, and more. In 2023, the five-day Tontitown Grape Festival will take place from Tuesday, August 1 to Saturday, August 5.
More Events