Start Date
Saturday, March 2, 2024
End Date
Sunday, March 3, 2024
Festival Location
4776 Fort Dale Rd, Greenville, AL 36037, United States
Hours
10:00 am to 5:00 pm on both days.
Contact
Phone:

 251-423-1257

Email:

info@almff.com
Social Media Profiles
Facebook:

fb.com/ALMFF

Twitter:

twitter.com/ALMFF_36037

Instagram:

instagram.com/alabamamedievalfantasyfestival
Website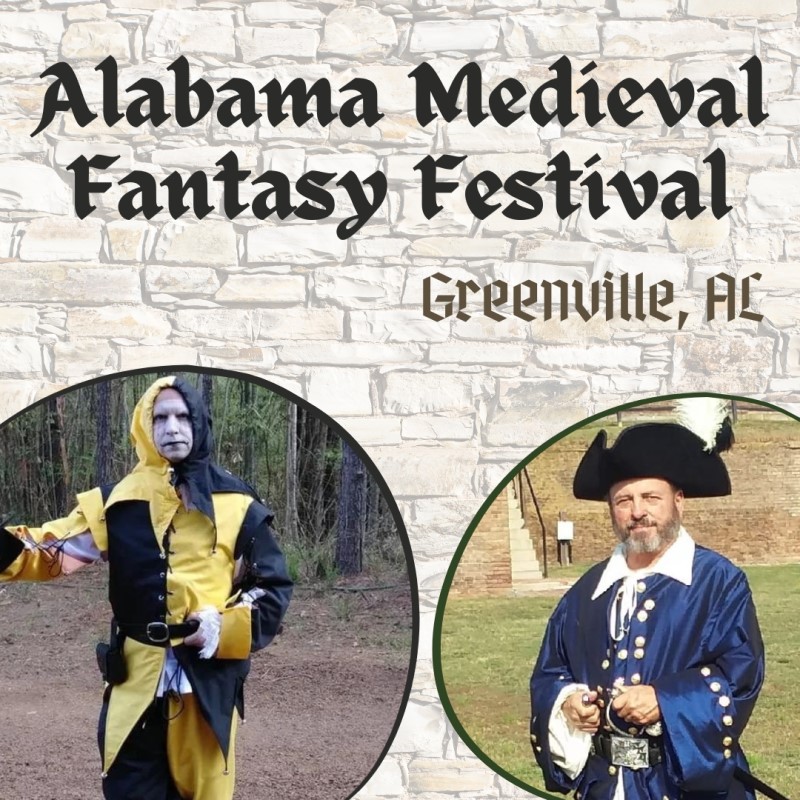 About the Festival
Alabama Medieval Fantasy Festival (ALMFF) features a living history encampment, where visitors can experience life in the late 16th and early 17th century. ALMFF is a family-friendly festival that offers plenty of fun, entertainment, and informative demonstrations such as live steel fighting, blacksmithing, spinning, weaving, and more. In 2024, the two-day Alabama Medieval Fantasy Festival will take place from Saturday, March 2 to Sunday, March 3.
Related Events