The 36th Big Island Rendezvous & Festival
Start Date
Saturday, October 7, 2023
End Date
Sunday, October 8, 2023
Event Location
Bancroft Bay Park
Oak Island DGC, 303 W Hammer Rd, Albert Lea, MN 56007, United States
Admission
Tickets are required for ages 6 and above to enter the Big Island Rendezvous. Children 5 and under can enter for free.
Contact
Phone:

507-373-3938, 800-658-2526

Cell Phone:

507-402-6371

Fax:

507-377-1354

Email:

pvining@smig.net

Office Address:

132 North Broadway Ave, Albert Lea, MN 56007


(The office is located within the Albert Lea-Freeborn County Chamber of Commerce.)
Website
http://www.bigislandfestivalandbbq.org/rendezvous/rendezvous.htm
About Big Island Rendezvous and Festival
The Big Island Rendezvous is annually held the first full weekend in October at Bancroft Bay Park in Albert Lea, Minnesota. The event is a historical re-enactment of the fur trade period in the upper midwest, where you can experience the fur trade period in the voyageur encampment, Native American Tipi tours, the Scottish Clann Tartan, and New Ulm Battery.
Big Island Rendezvous is one of the top festivals in the United States where you can purchase period wares, taste authentic cuisine, and experience the sights and sounds of history. Visitors can also observe and experience a number of early American crafts at the festival including woodworking, blacksmithing, candle making, and more. In 2023, the two-day Big Island Rendezvous & Festival will take place on Saturday, October 7 and Sunday, October 8.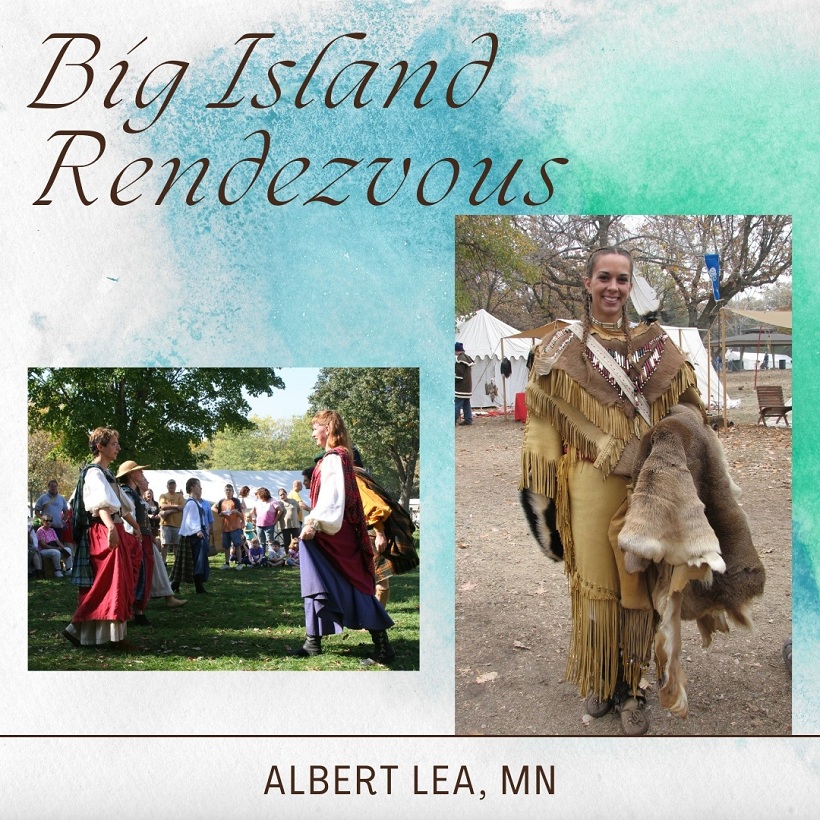 Related Events