The 50th Annual Half Moon Bay Art & Pumpkin Festival
Start Date
Saturday, October 15, 2022
End Date
Sunday, October 16, 2022
Event Location
Main Street, Half Moon Bay, CA 94019, United States
(Half Moon Bay is 25 miles south of San Francisco on Highway 1)
Hours
9 am to 5 pm on both days.
Admission
Admission to the festival is free.
Organizer
Miramar Events
Contact
Phone:

415-999-2428

Email:

tim@miramarevents.com

Facebook:

fb.com/HalfMoonBayPumpkinFestival

Office Address:

1327 Livingston Ave, Pacifica, CA 94044
Social Media Profiles
Twitter:

twitter.com/HMBPumpkinFest

Instagram:

instagram.com/hmbpumpkinfest

Facebook:

fb.com/HalfMoonBayPumpkinFestival
Website
https://pumpkinfest.miramarevents.com/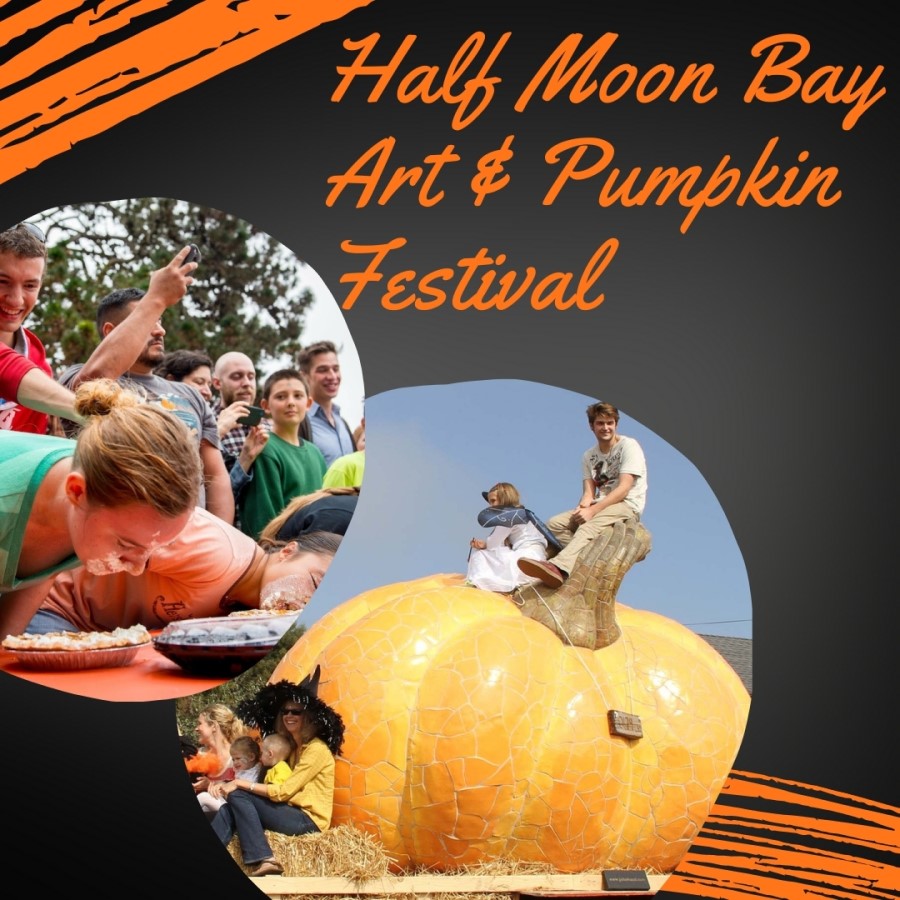 Read More About the Half Moon Bay Art & Pumpkin Festival
The Art & Pumpkin Festival is held each year in October on the historic Main Street in Half Moon Bay, California. The festival began in 1971, when the newly formed Main Street Beautification Committee realized the area's abundance of pumpkin patches and decided to organize an old-fashioned festival in the downtown area for visitors who had come to pick Halloween pumpkins. In the festival's first year, only one local non-profit group opted to present food, and now dozens of non-profit groups operate food and game booths each year on the festival weekend. Proceeds from the Half Moon Bay Pumpkin Festival are used for beautifying the downtown area and they also contribute to civic causes.
It is a family-friendly festival that traditionally takes place on the weekend after Columbus Day and offers something for everyone. The Art & Pumpkin Festival offers lots of fun, entertainment, and activities for all ages. With attendees from all over the West Coast and beyond, the event celebrates the strong agricultural roots of San Mateo County. The festival features tasty food, live music, pumpkin carving, kids' activities, contests, arts & crafts, pumpkin parade, pumpkin pies, pumpkin weigh-offs, and more. In 2022, the two-day Half Moon Bay Art & Pumpkin Festival will be held on Saturday, October 15 and Sunday, October 16.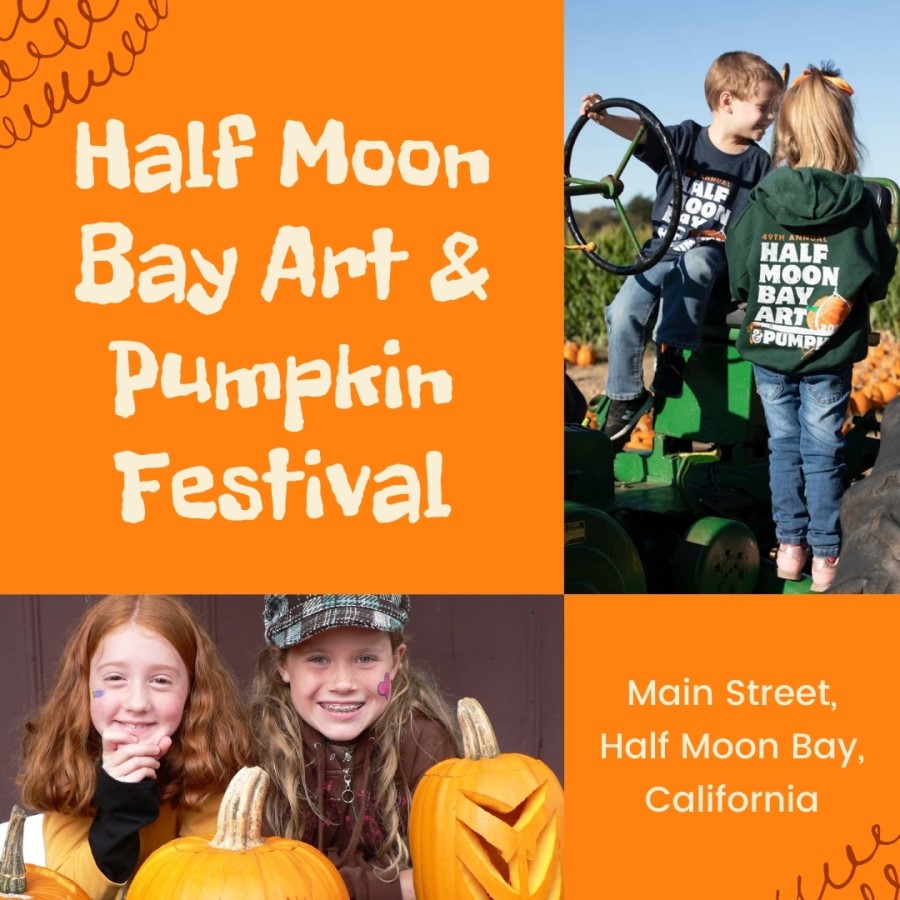 Related Events