National Doughnut Day is an annual celebration that takes place on the first Friday in June. This day provides an opportunity to celebrate our favorite dessert. It was founded by the Salvation Army in 1938 to honor the people who served doughnuts to troops during the First World War. You can celebrate National Doughnut Day by buying your favorite doughnuts. You can also make some at home and if you are feeling experimental this is the day to try a new recipe. Moreover, you might want to consider sending a dozen or two to your favorite charity.
National Doughnut Day will be celebrated on Friday, June 7, 2024.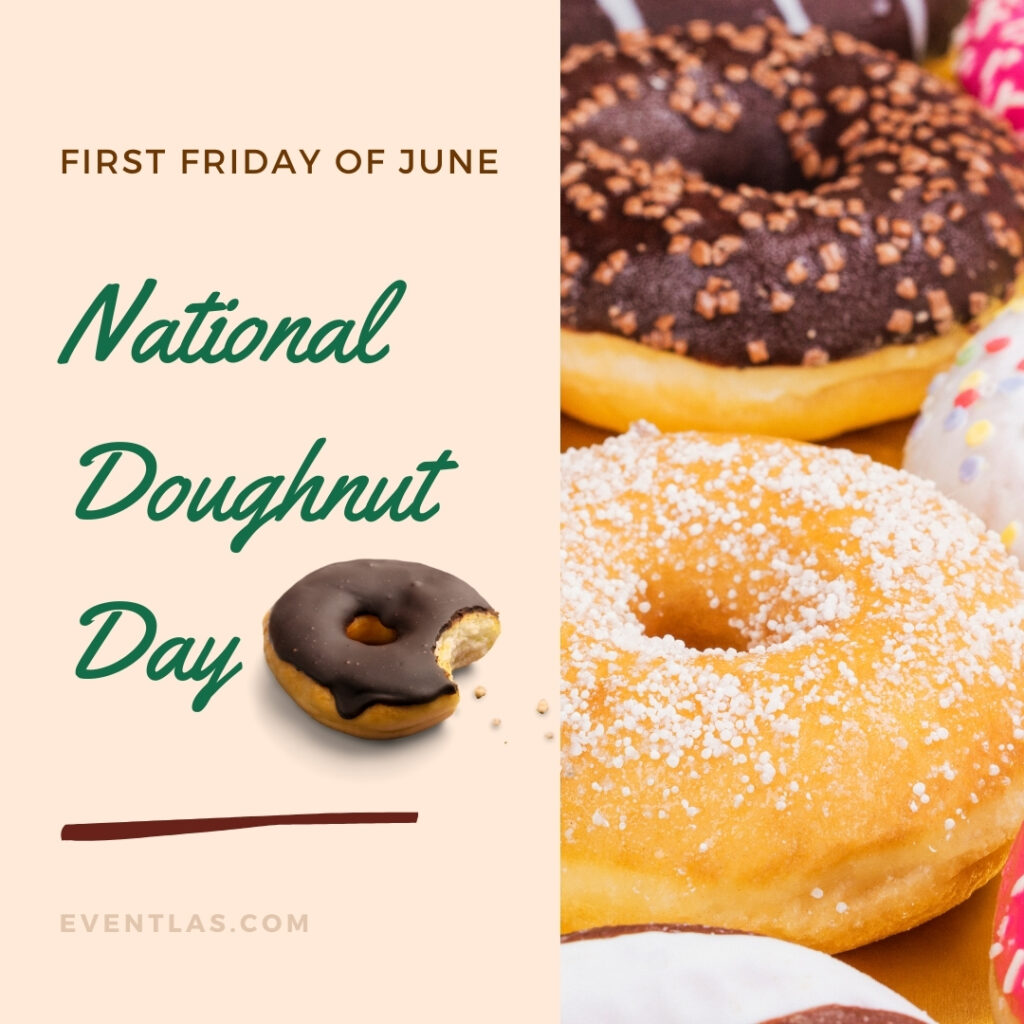 Quick and Easy Donuts Recipe
An easy and delicious recipe that you can try on National Doughnut Day.
Ingredients:
2 eggs

3/4 cup milk

4 tablespoons shortening

4 tablespoons white vinegar

1 cup of sugar

1 teaspoon vanilla extract

4 cups sifted all-purpose flour

1 teaspoon baking soda

1/2 teaspoon salt

Oil for deep frying

Powdered sugar for dusting (optional)
Directions:
Mix vinegar in the milk and stir. Wait for a few minutes until the milk is thick.
Cream together sugar and shortening in a bowl until well blended and smooth. After that blend egg and vanilla with the mixture of sugar and shortening. Please make sure that all ingredients are thoroughly blended.
Sift together baking soda, flour, and salt and stir them into the mixture you prepared alternating with the mixture of milk and vinegar.
Once the dough is prepared and properly settled, roll it out on a floured surface to about 1/3 inch thickness. Cut into doughnuts and let stand for about 15-20 minutes.
Fry the doughnuts in hot oil until golden and drain on a paper towel. You can also dust your doughnuts with powdered sugar while they are still warm.
Soft and Tasty Donuts Recipe
Related Events