National Sandwich Day is celebrated every year on November 3. This day provides an opportunity to celebrate something we love eating. To celebrate National Sandwich Day you can make yourself a sandwich and make some for your family as well. If you are feeling experimental, it is the day to create something new. Whether you want to stack your sandwich high or thin, it is your choice.
National Sandwich Day will be celebrated on Friday, November 3, 2023.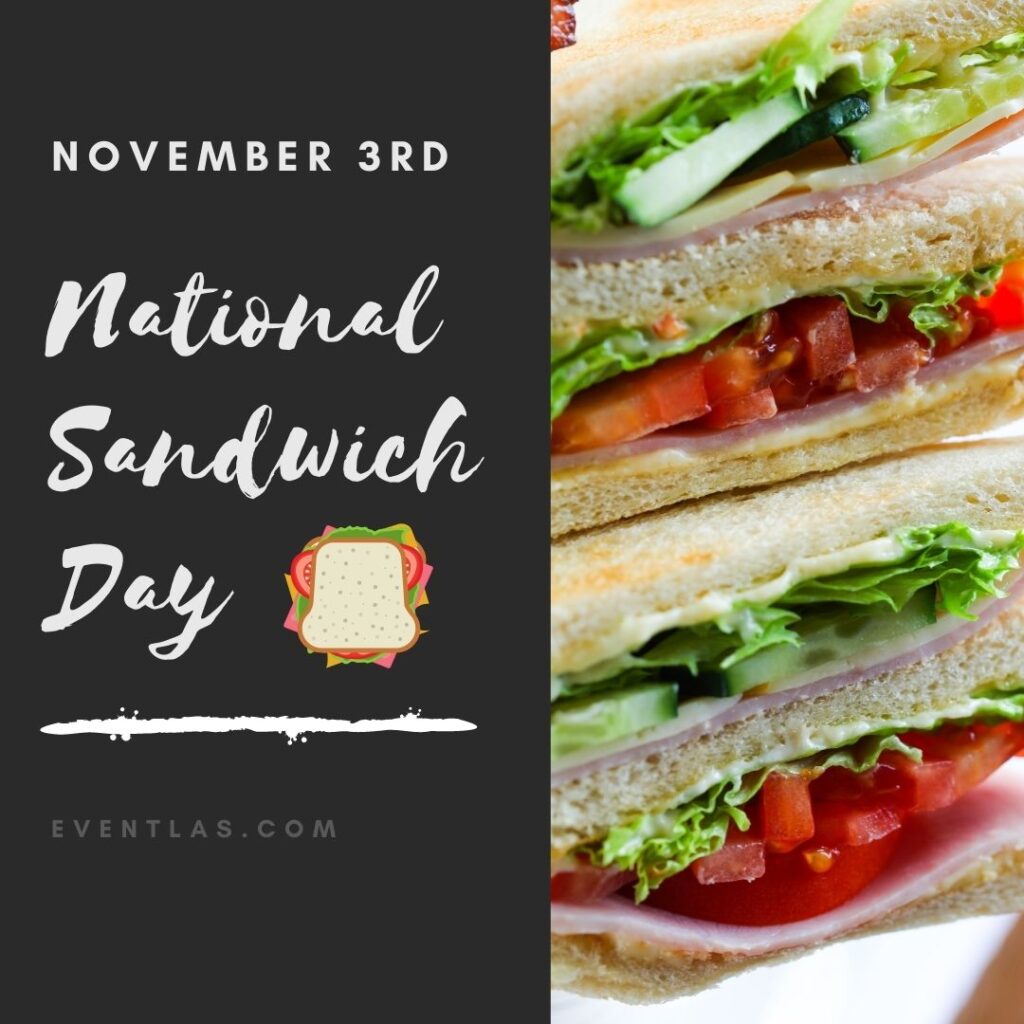 Quick and Easy Chicken Sandwich Recipe
You can try this recipe on National Sandwich Day.
Ingredients:
Bread

1 tablespoon butter

1 cup rotisserie-cooked shredded chicken

1 cup shredded mozzarella cheese

1/3 cup shredded parmesan cheese

5 tablespoons chopped sun-dried tomatoes

5 tablespoons sliced pepperoncini peppers

5 tablespoons sliced olives

3 tablespoons roasted chopped red peppers
Directions:
Stir together chicken, olives, tomatoes, mozzarella, pepperoncini, and red peppers in butter.
Apply a small amount of butter on the base of a nonstick pan and place over medium heat. Spread small pieces of Parmesan cheese into the pan and top it with bread slices.
Pile the mixture onto the bread and top it with bread slices.  Cook for 1-2 minutes from both sides until cheese is crusty and the bread is golden. Your sandwiches are ready.
Italian Smothered Chicken Sandwich Recipe
Here is another mouth-watering sandwich recipe.
Related Events