Each year on October 26th, National Pumpkin Day recognizes this favored autumn decoration and food, and the history and tradition tied up in their iconic orangeness.
You can celebrate National Pumpkin Day by eating a traditional pumpkin pie. If you are not in the mood for pie, there are many other recipes featuring pumpkins, such as pumpkin bread, pumpkin cake, pumpkin soup, pumpkin muffins, pumpkin gnocchi, and so much more.
Another way to celebrate the National Pumpkin Day is to attend a Pumpkin Festival near you. Around this time(October 26), a number of Pumpkin Festivals or Fall Festivals featuring these orange gourds are held in the US, where you can have a great time with family and friends. Here is a list of some of the most popular Pumpkin Festivals in the United States.
In 2024, the National Pumpkin Day will be celebrated on Saturday, October 26.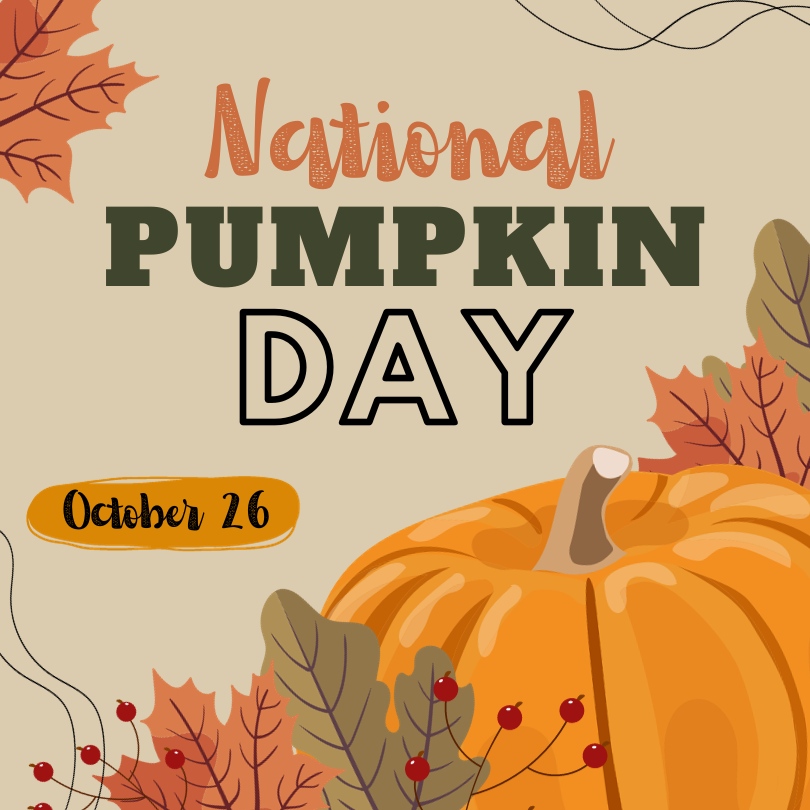 Interesting Facts about Pumpkins
Celebrate the National Pumpkin Day by learning some interesting facts about pumpkins.
In September 2010, the largest pumpkin pie was made at the New Bremen Pumpkinfest in New Bremen, Ohio. The diameter of the pie was 6 m (20 ft) and it weighed 1,678 kg (3,699 lb).
In October 2023, Travis Gienger made the world record for the heaviest pumpkin. He presented the pumpkin at the 50th Safeway World Championship Pumpkin Weigh-Off held in Half Moon Bay, California. The pumpkin weighed 1,246.9 kilograms (2,749 lb).
Pumpkins are a great source of beta-carotene, which is a natural plant compound that gives pumpkins their beautiful bright orange hue.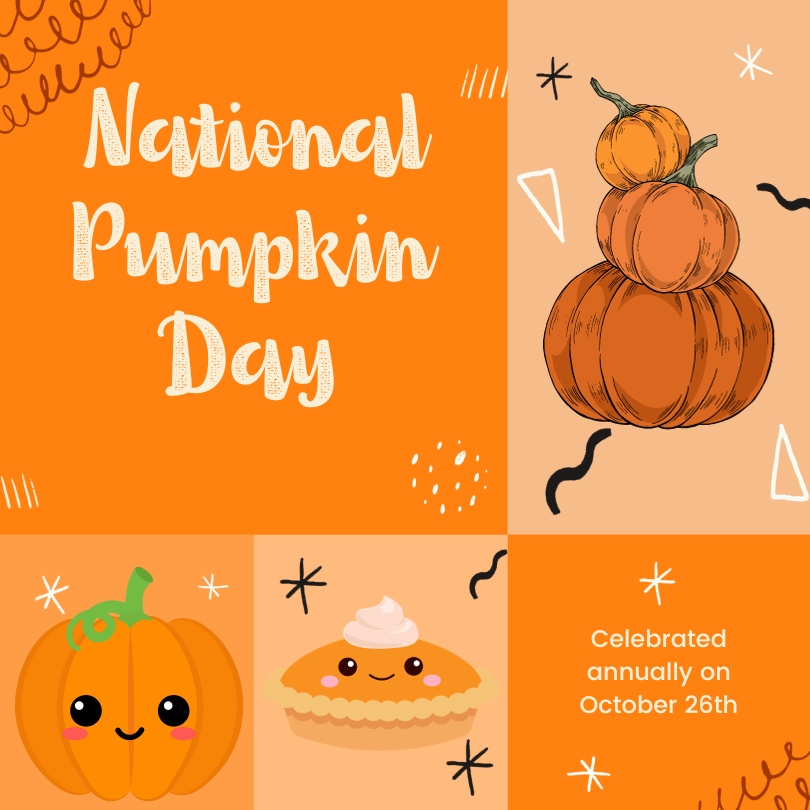 Related Events
National Pumpkin Day Dates
| | | |
| --- | --- | --- |
| Year | Date | Day |
| 2024 | October 26 | Saturday |
| 2025 | October 26 | Sunday |
| 2026 | October 26 | Monday |