The 60th Annual Elmira Maple Syrup Festival
Festival Date
Saturday, April 6th, 2024
Festival Location
52 Arthur St S, Elmira, ON N3B 2M7, Canada
Contact
Phone:

519-669-6000, 877-969-0094

Fax:

519-669-9348

Email:

Info@ElmiraMapleSyrupFestival.com

Mailing Address:

PO Box 158, Elmira, Ontario, N3B 1M5
Website
https://www.elmiramaplesyrupfestival.com/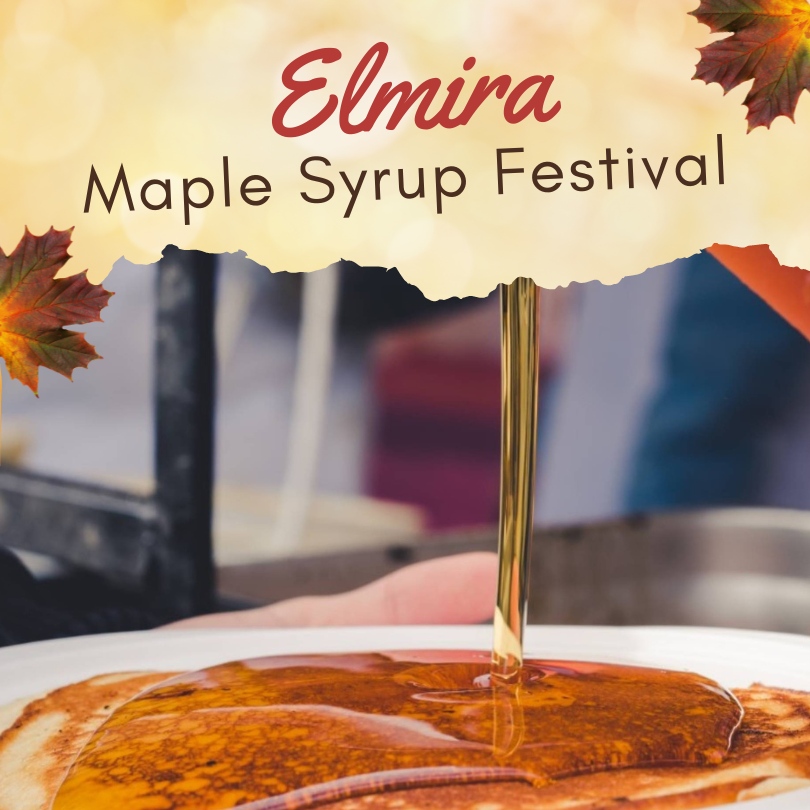 About the Maple Syrup Festival
The Elmira Maple Syrup Festival has been a wholesome and widely celebrated community tradition for 60 years.
The annual event was declared the largest maple syrup festival by Guinness World Records with 66,529 attendees on April 1, 2000. Also, the Guinness world record for the largest bucket of maple syrup was set at the Elmira Maple Syrup Festival that same year.
First held in 1965, the Elmira Maple Syrup Festival is a fun event for visitors of all ages that truly offers something for everyone. The festival features sugar bush tours, craft & collectible vendors, maple syrup pancakes, live entertainment, historic passenger train rides, plenty of maple syrup, and lots of family-friendly fun. In 2024, the Elmira Maple Syrup Festival will take place on Saturday, April 6th.
Related Events