The 115th Annual Newport Beach Christmas Boat Parade
Start Date
Wednesday, December 13, 2023
End Date
Sunday, December 17, 2023
Event Location
Newport Harbor. The Parade will both commence and finish at the tip of Lido Isle.
Hours
The parade will begin at 6:30 pm (approx) each night.
Viewing the Parade
You can view the parade from almost any place on the shore, with Marina Park(1600 W. Balboa Boulevard, Newport Beach, California) being an excellent viewing location. Prime viewing locations also include Balboa Village, Newport Sea Base, many waterfront restaurants, and you can view the parade from a chartered boat.
Organizer
Commodores Club of the Newport Beach Chamber of Commerce
Contact
Phone:

949-729-4400

Email:

info@newportbeach.com
Social Media Profiles
Twitter:

twitter.com/nbboatparade

Facebook:

fb.com/christmasboatparade

Instagram:

instagram.com/christmasboatparade
Website
https://www.christmasboatparade.com/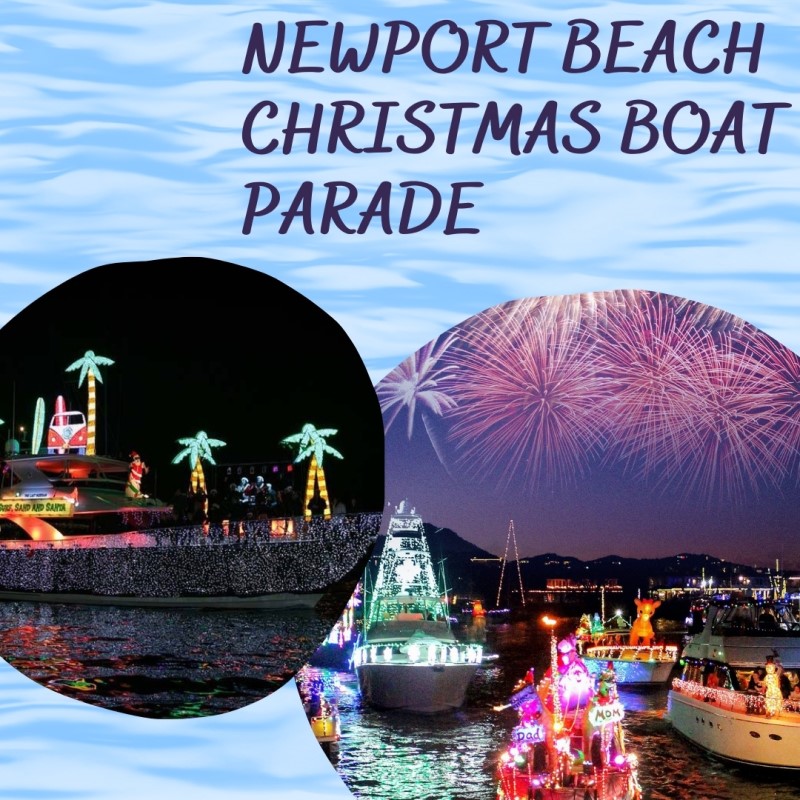 About the Christmas Boat Parade
The Christmas Boat Parade is held each December at Newport Harbor in California. The event began in 1907 and was then called the Tournament of Lights. John Scarpa(an Italian gondolier) and Joseph Beek(a developer) founded the event. In 1907, Scarpa established the tradition by taking a group of visitors across the bay in a gondola decorated with Japanese lanterns.
The first lighted boat parade took place a year later in July 1908. The first parade(1908) consisted of only nine vessels illuminated by Japanese lanterns. By 1913, the event was known as Illuminated Water Parade, and boats were judged and prizes given.
In 1949, the boat parade fell out of favor because the city fathers believed that the event was creating heavy crowding and traffic congestion by drawing too many visitors. In later years, the Beek family helped resume the tradition by providing one of their ferryboats for the floating Christmas tree celebration and the event came back as the Newport Beach Christmas Boat Parade.
Hailed as "one of the top ten holiday happenings in the nation" by The New York Times, now the annual festival features as many as 100 boats. In 2023, the five-day Newport Beach Christmas Boat Parade will take place from Wednesday, December 13 to Sunday, December 17.
Related Events