Oprah Gail Winfrey was born in Kosciusko, Mississippi on January 29, 1954. She is a television producer, actress, author, and one of the most renowned TV show hosts. She is best known for her highest-rated television program The Oprah Winfrey Show. The show ran in national syndication for 25 years from 1986 to 2011.
Oprah Winfrey will celebrate her 70th birthday on Monday, January 29, 2024.
Facts About Oprah Winfrey
Her first name was Orpah(not Oprah) after the biblical figure in the Book of Ruth. People kept mispronouncing and Oprah stuck.
Oprah Winfrey won the Miss Black Tennessee beauty pageant at the age of 17.
She became the first American woman to both own and produce her own television show.
Oprah is the first Black American female billionaire and the first Black woman to earn a Cecile B. DeMille Award.
Forbes magazine ranked her as the most influential celebrity for two years in a row in 2012 and 2013.
Harpo, the name of her multimedia production company is actually Oprah spelled backward.
She shares a birthday with Tom Selleck, Katharine Ross, Sara Gilbert, Heather Graham, and Nicholas Turturro.
She hates chewing gum and when people chew loudly or smack it and pull it out of their mouth.
Oprah has stated that she was molested during her childhood and early teens. When she was 14 she gave birth to a premature baby that didn't survive.
She is known as the Queen of All Media.
During her career, she has won numerous awards including the Lifetime Achievement Award, Academy Award, Golden Globe Award, People's Choice Awards, and Daytime Emmy Awards.
President Barack Obama awarded Winfrey Presidential Medal of Freedom in 2013.
Happy Birthday, Oprah Winfrey!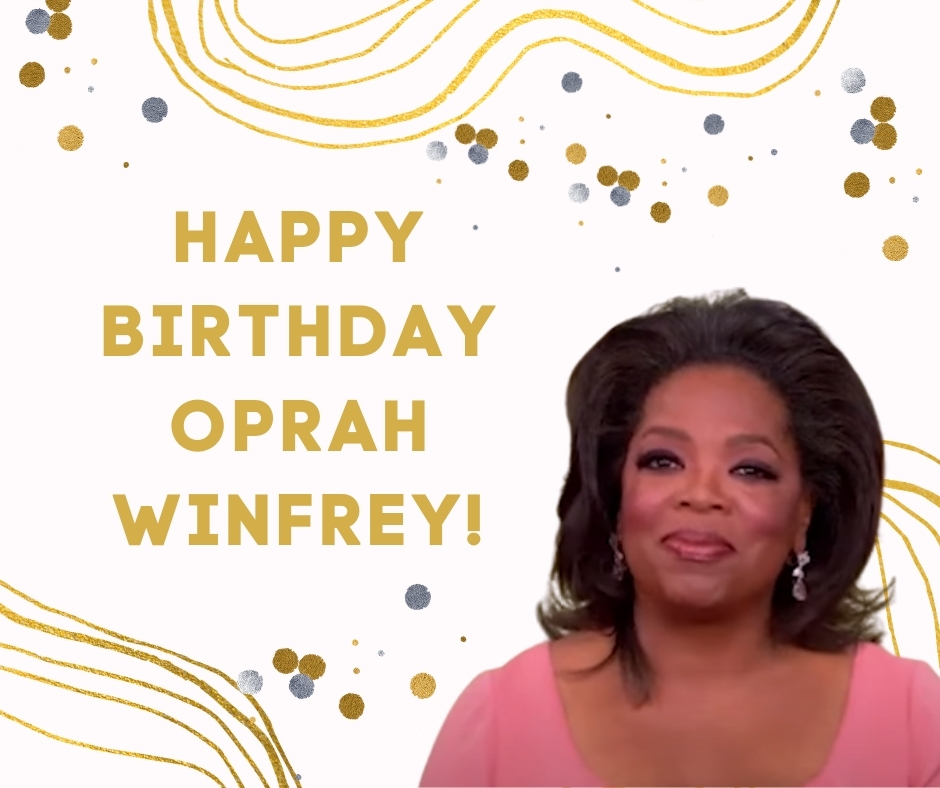 | | |
| --- | --- |
| Date of Birth | January 29, 1954 |
| Birthplace | Kosciusko, Mississippi |
| Age | 69 years old |
| Hashtag | #HappyBirthdayOprah |