66th Year of the Parke County Covered Bridge Festival
Start Date
Friday, October 13, 2023
End Date
Sunday, October 22, 2023
Festival Location
There are 31 historic covered bridges in Parke County, Indiana.
Listed below are the 10 must-visit festival locations:
Rockville – Here you can enjoy tasty food, visit craft vendors, get tickets for guided bus tours, get free covered bridge maps, and visit the 1883 train depot.
Bellmore – Stop along for pumpkins, mums, primitives, and family yard sales.
Billie Creek Village, Adams Township, IN – Home to three covered bridges and several historic buildings.
Bridgeton – Home to an array of historical places including a covered bridge. Plus there will be a food court and craft vendors.
Bloomingdale – Stop by for tasty dinner options, local crafts, and excellent apple butter at historic Quaker Church.
Mansfield Village – Home to the 1867 Mansfield Covered Bridge, the 1880's flour mill, the historic roller mill, and more.
Montezuma – Stroll across the Wabash River on the restored historic B&O Railroad Bridge, experience guided tractor-pulled wagon tours of the Wabash and Erie Canal, enjoy food, get demonstrations, or shop from homemade craft vendors.
Mecca – Features the 1872 Mecca covered bridge, a one-room Schoolhouse(built in 1874 and relocated to its current location in 1966), and Parke County's oldest operating tavern.
Rosedale – Features handmade local crafts, food, Coxville Covered Bridge, and Thorpe Ford Covered Bridge.
Tangier Community Building – Offers scrumptious food, local crafts, and there are five covered bridges nearby for touring.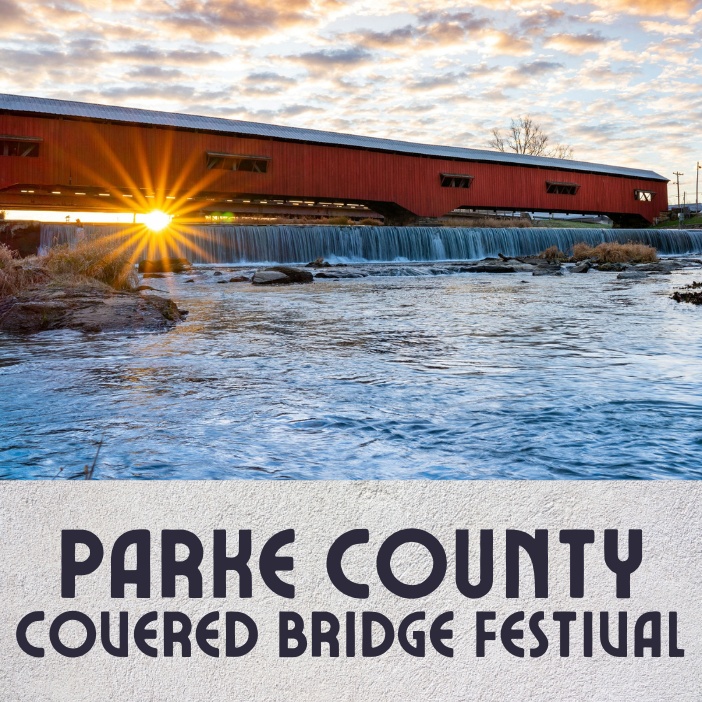 Contact
Phone:

765-569-5226

Email:

info@coveredbridges.com

Visitors Center Address:

401 E Ohio St, Rockville, IN 47872, United States
Website
https://www.coveredbridges.com/covered-bridge-festival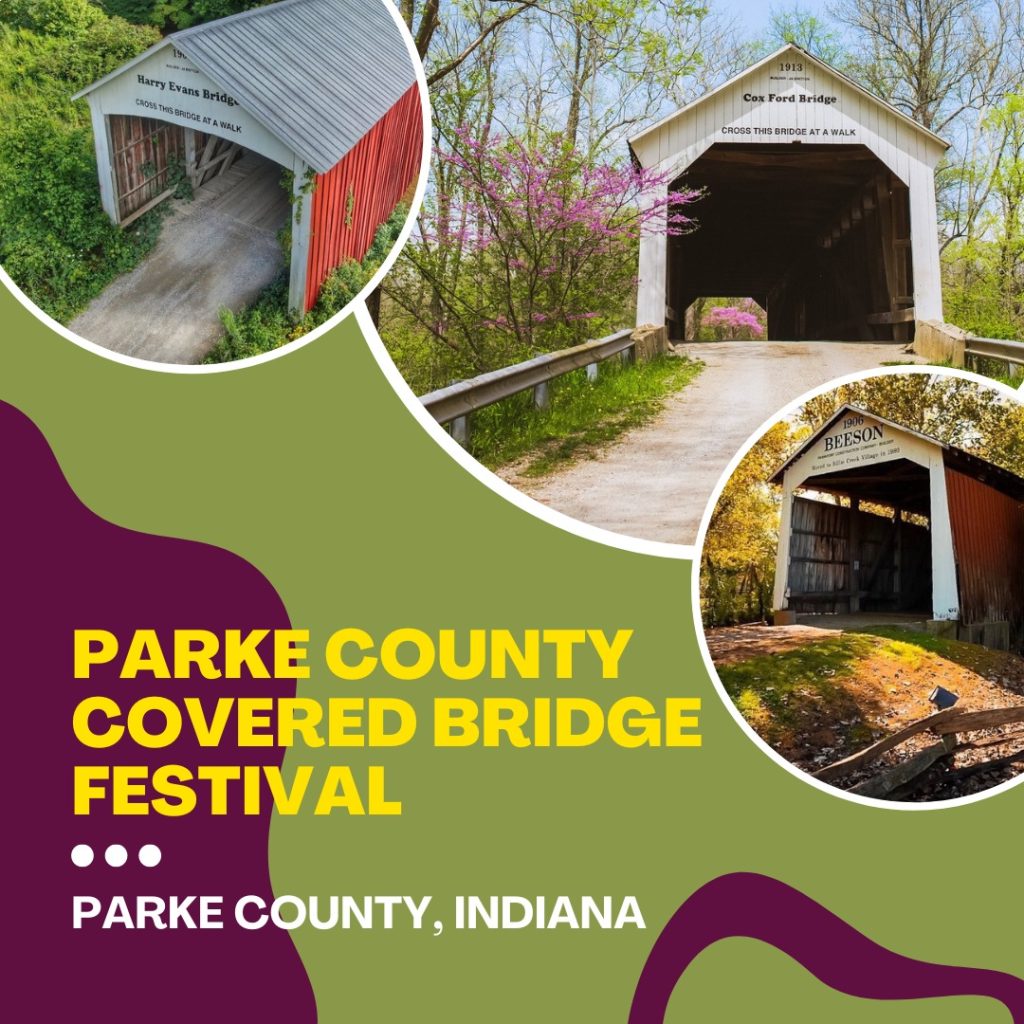 About Parke County Covered Bridge Festival
Parke County is home to 31 covered bridges and is therefore known as "The Covered Bridge Capital of the World".
The Covered Bridge Festival is the annual celebration of these covered bridges and other historical sites in Parke County. The festival begins on the second Friday in October each year. While the festival showcases the county's 31 historic covered bridges, it also features arts and crafts, delicious food, and spectacular fall foliage. On top of that, you can also go canoeing and sightseeing, buy antiques, experience the salt cave, visit the farmer's market, and much more.
Parke County Covered Bridge Festival had a humble beginning in 1957 – as only about 250 people attended the first festival. Today it is one of the largest festivals in the Midwest, attracting visitors from all over the country. In 2023, the ten-day Parke County Covered Bridge Festival will begin on Friday, October 13 – and will continue till Sunday, October 22.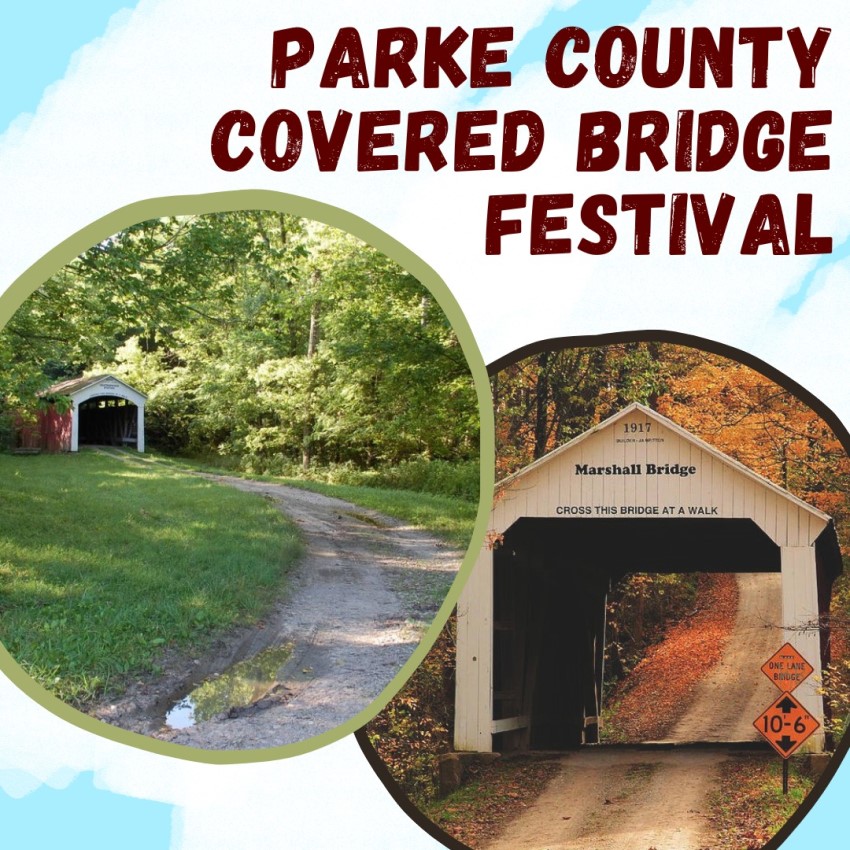 More Events