Start Date
Tuesday, July 16, 2024
End Date
Saturday, July 20, 2024
Fair Location
4200 Archer Drive, East Moline, IL 61244, United States
Parking (tentative)
Daily Parking:

$5

Weekly Parking:

$25

There are also FREE parking options outside of the fairgrounds in designated areas.
Organizer
Rock Island County Agricultural Fair Association
Contact
Office Phone:

309-796-1620

Call/Text Anytime:

309-306-2761

Email:

ricofairem@gmail.com

Facebook:

fb.com/ricofair
Website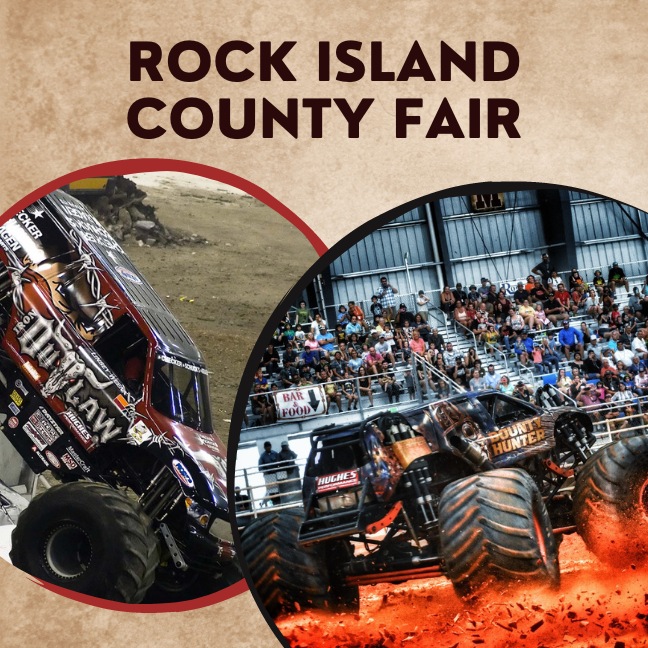 About Rock Island County Fair (RICO Fair)
Rock Island County Fair is a family-friendly and fun-filled event that annually takes place at the fairgrounds on Archer Drive in East Moline, Illinois. The event has provided entertainment and education to the community for more than 150 years.
The fair began as a result of a harvest picnic in Canoe Creek Township at Marshall's Grove in 1868. Some of the picnickers brought a few samples of their field produce and agreed that they would do the same next year. The 1869 version of the harvest picnic was a success and everyone agreed to have a fair the following year. On the first Saturday in January 1870, an agricultural board was created which was made up entirely of farmers. The board and farmers chose Martin's Grove, just west of Hillsdale, as its fairgrounds; and so the event was initially known as the Hillsdale Fair.
The growing popularity of the Hillsdale Fair inspired farmers on the far west side of Coe Township and Port Byron businessmen to create another association; which held its first fair on August 30, 1876. Competition between the two fairs was fierce and by 1884, the Hillsdale Fair had run its course. The remaining Coe Fair continued to grow and added permanent buildings to its site. The lack of railroad transportation to the remote location of Coe fair was a major concern. The railroad problem called for finding new fairgrounds to bring a larger audience to the fair.
In 1984, Rock Island County Agricultural Association was formed to replace the previous agricultural association. The association got 30 acres of land(located less than a mile from Joslin) to hold the annual fair and organized the first Rock Island County Fair in 1984. In May 1955, the fair association decided to purchase land which is the current fairgrounds, and the Fair was held at its new home on August 24, 1955.
Rock Island County Fair features livestock, agricultural products, fine arts, crafts, pageants, monster trucks, stock car races, a demolition derby, truck & tractor pulls, carnival rides, games, food, and more. In 2024, the five-day Rock Island County Fair will take place from Tuesday, July 16 to Saturday, July 20.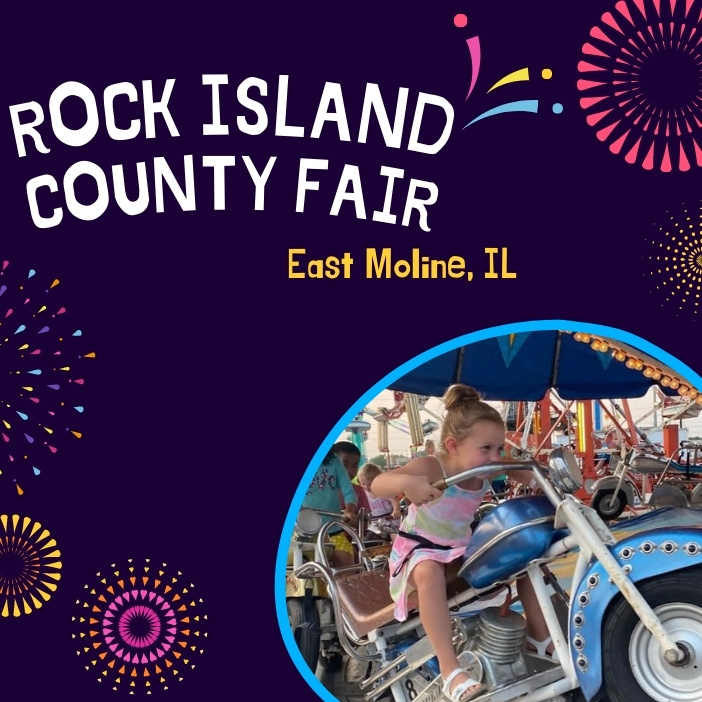 Related Events