Start Date
Friday, September 22, 2023
End Date
Sunday, October 1, 2023
Event Location
The Meadow Event Park
13191 Dawn Blvd, Doswell, VA 23047, United States
Hours
10 am to 9 pm
Parking
General parking is free.
Contact
Phone:

804.994.2800

Email:

info@statefairva.org

Mailing Address:

The State Fair of Virginia, Inc., P.O. Box 130, Doswell, VA 23047
Website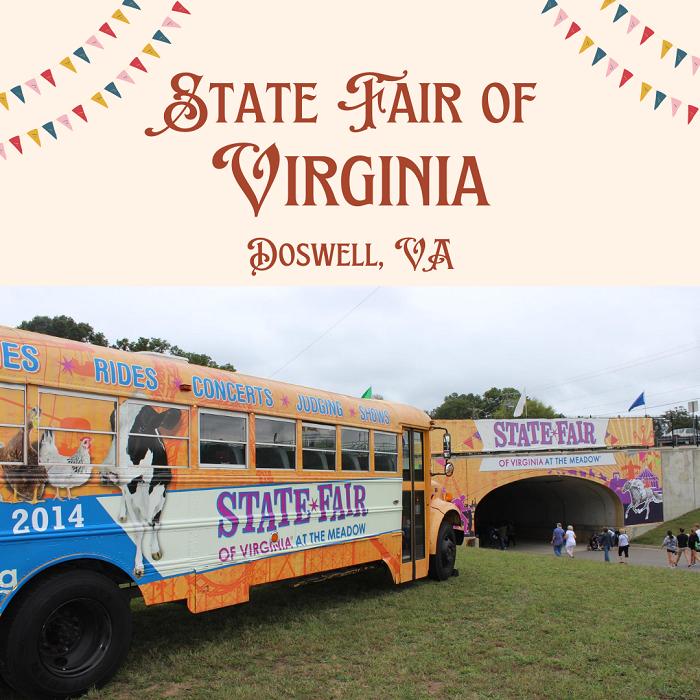 About the State Fair
The State Fair of Virginia is annually held at the Meadow Event Park in Doswell, VA. The Virginia State Agricultural Society was formed in 1854 and the society's first exhibition was held the same year. The fair is a 501(c)(3) not-for-profit organization that celebrates Virginia's heritage and its strong agricultural roots. The event also encourages friendly competition, fosters multicultural celebrations, and provides scholarships for youth.
It is a family-friendly event that offers lots of fun, entertainment, and activities for all ages in a safe environment. The event also features livestock, 4-H & FFA competitions, rides, arts & crafts, contests, Kids' activities, demos, exhibits, food, largest pumpkin competitions, and more. In 2023, the ten-day State Fair of Virginia will be held from Friday, September 22 to Sunday, October 1.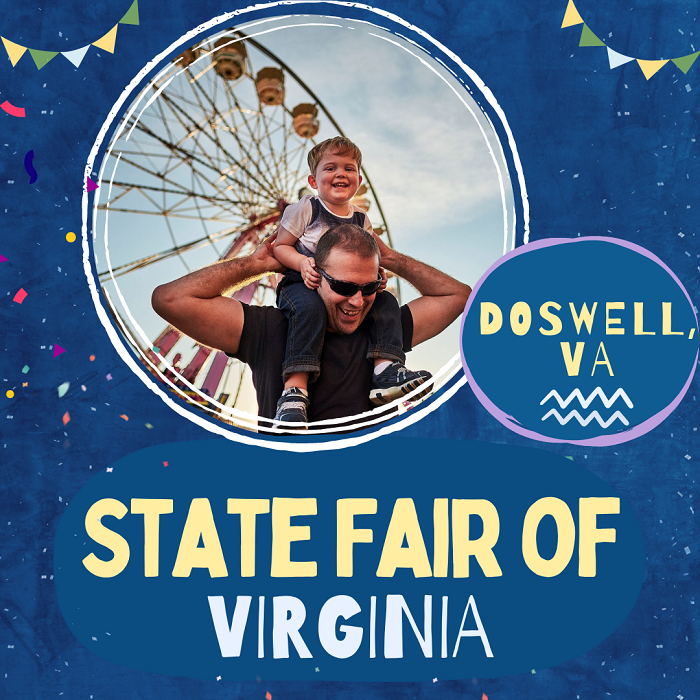 Related Events