28th Year of the Texas Book Festival
Texas Book Festival is an annual event held in Downtown Austin. The festival connects authors and readers, and celebrates books and reading. Texas Book Fest is a family-friendly event that also features DIY craft activities, stories read by the actual authors of favorite picture books, a kids' storybook fashion show, and more. In 2023, the two-day Texas Book Festival will take place on Saturday, November 11 and Sunday, November 12.
Start Date
Saturday, November 11, 2023
End Date
Sunday, November 12, 2023
Festival Location
Downtown Austin, in and around the State Capitol
Admission
The Texas Book Festival is free and open to the public.
Contact
Phone:

(512) 477-4055

Email:

bookfest@texasbookfestival.org

Mailing Address:

1023 Springdale Road, Bldg. 14, Unit B, Austin, TX 78721
Website
https://www.texasbookfestival.org/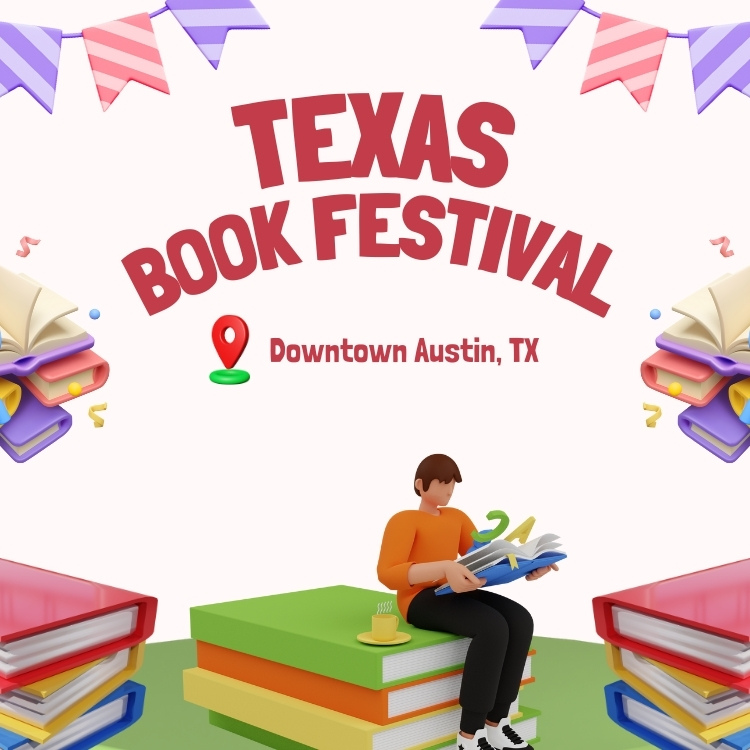 More Events