World Read Aloud Day (WRAD) is an annual observance that takes place on the first Wednesday of February. The main purpose of this day is to provide an opportunity for people in every country to celebrate the joy of reading aloud. WRAD was founded by LitWorld in 2010.
LitWorld is a nonprofit organization founded by literacy expert Pam Allyn in 2007. The stated mission of LitWorld is: "Strengthening kids and communities through the power of stories".
As the name suggests you can celebrate WRAD by reading a book aloud. You can also ask your kids or even friends and family to join you.
The fifteenth annual World Read Aloud Day will be celebrated on Wednesday, February 7, 2024.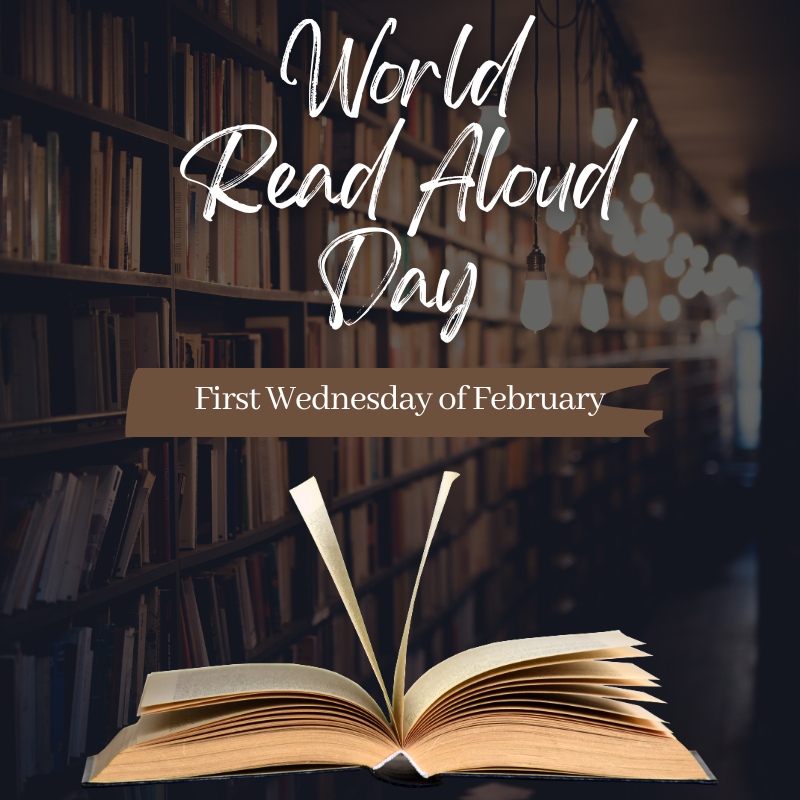 Quotes About Reading
"We have an obligation to read aloud to our children."
― Neil Gaiman (English author, born in 1960)
"We read to know we're not alone."
― William Nicholson (British screenwriter, playwright, and novelist, born in 1948)
"Books are a uniquely portable magic."
– Stephen King (American author, born in 1947)
"Sleep is good, he said, and books are better."
– George R. R. Martin (American author and television producer, born in 1948)
"Think before you speak. Read before you think."
– Fran Lebowitz (American author and public speaker, born in 1950)
"We live for books."
– Umberto Eco (Italian author, 1932-2016)
"Reading one book is like eating one potato chip."
– Diane Duane (American author based in Ireland, born in 1952)
"Today a reader, tomorrow a leader."
– Margaret Fuller (American author and women's rights advocate, 1810-1840)
Related Events