The 811th Annual urs of Hazrat Khwaja Gharib Nawaz Sahab (RA)
Hazrat Khwaja Moin-ud-Din Chishti Ajmeri (RA) was a thirteenth-century sufi mystic. He was also known as Khwaja Gharib Nawaz. He is one of the most well-known personalities of Silsila-e-Chishtia(Chishti order). Hazrat Khwaja Ghareeb Nawaz was born in Sistan, Iran and died in Ajmer Sharif. His urs is observed on 6th Rajab every year to commemorate his great services for Islam and humanity. Urs celebrations start before 6th Rajab and may continue after this date, but the 6th of Rajab is the date of the main Urs program as it is the death anniversary of Khwaja Gharib Nawaz.
Urs Date
6th Rajab, which will fall on Thursday, 18 January 2024.
The date may vary according to moon sighting.
Urs Location
Hazrat Khawaja Gharib Nawaz Dargah, Ajmer Sharif
111, Dargah Sharif, Khadim Mohalla, Diggi Bazaar, Ajmer, Rajasthan 305001, India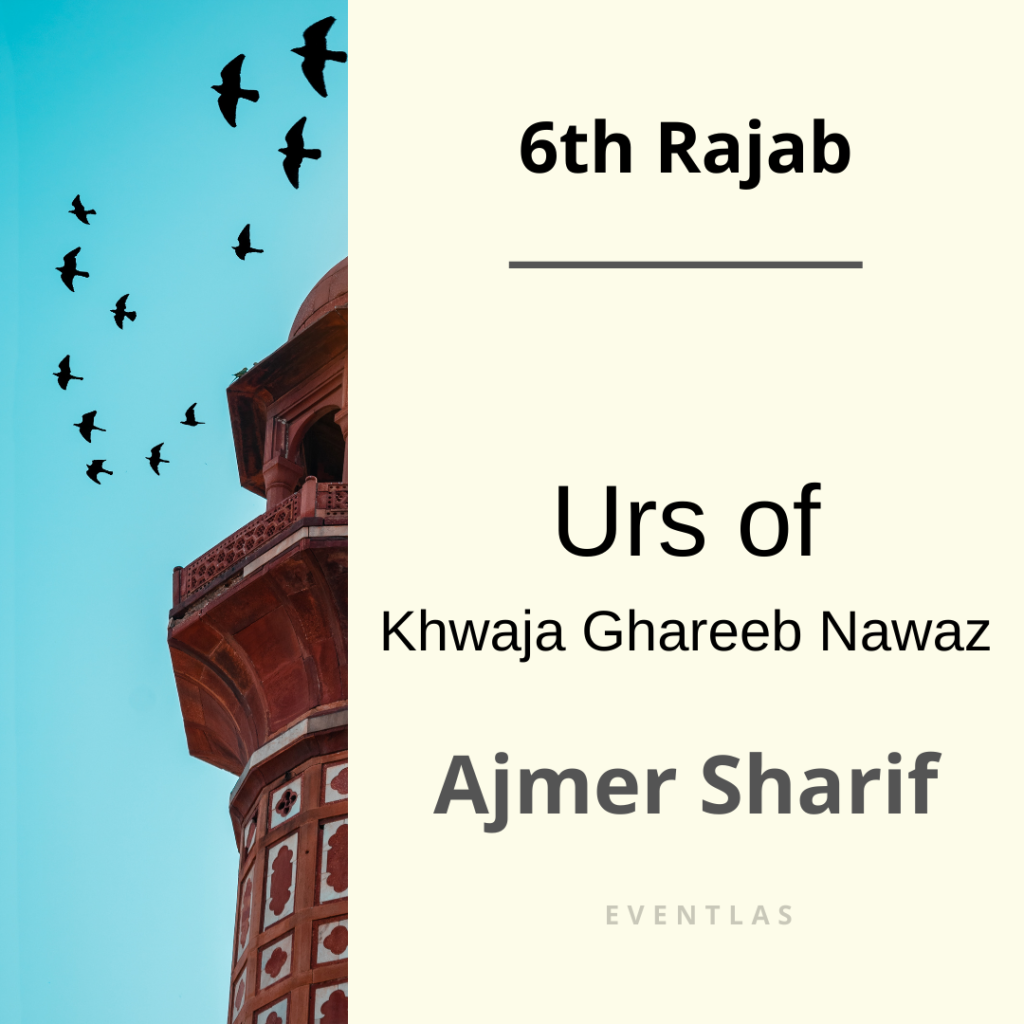 Related Events