Mother's day is celebrated in Canada on the second Sunday of May every year. This day provides a wonderful opportunity to honour mothers and express your love and gratitude towards them.
Mother's Day in Canada will be celebrated on Sunday, May 12, 2024.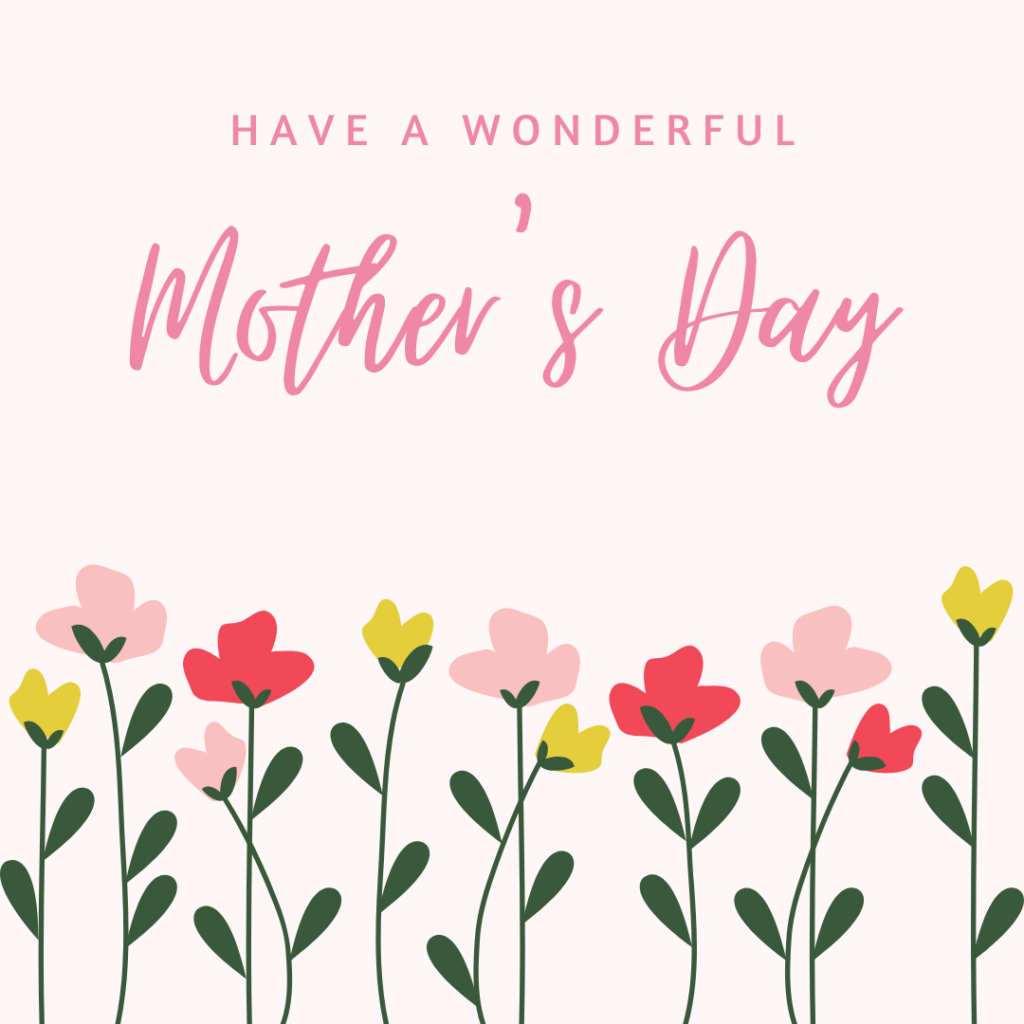 Mother's Day Gift Ideas
Digital photo frame

Painted vase with flowers

A book that she will love

A beautiful houseplant

Create your own gift basket

DIY Painting Kit

Personalized coffee mug

All her favourite chocolates packed in a box

Personalized necklace

Family portrait

Scented candles or candles of various shapes

A custom photo album

Yoga mat

Bedside Smartphone Vase

Digital Camera

Travel mug

Her favourite perfume

Pendant with her initials carved on it

Family Names Throw Pillows

Essential Oil Diffuser

Temperature Control Smart Mug
Ideas to celebrate mothers day
Cook her favourite dish

Plan a picnic

All the family members can watch her favourite movie

Serve breakfast in bed

Make a flower arrangement for your mom

Take your mother to her favourite restaurant

Rent her dream car for the day

Arrange a backyard BBQ

Take her for shopping

Plan a hike
Quotes About Mothers
"Motherhood: All love begins and ends there."
– Robert Browning (English poet and playwright, 1812 – 1889)
"Being a mom has made me so tired. And so happy."
– Tina Fey (American actress and writer, born in 1970)
"If you're a mom, you're a superhero. Period."
– Rosie Pope (British American entrepreneur, born in 1980)
"My daughter introduced me to myself."
– Beyoncé Knowles (American singer, born in 1981)
"The best place to cry is on a mother's arms."
– Jodi Picoult (American writer, born in 1966)
"There is no influence so powerful as that of the mother."
– Sara Josepha Hale (American writer, 1788 – 1879)
"A mother's love endures through all."
– Washington Irving (American writer, 1783 – 1859)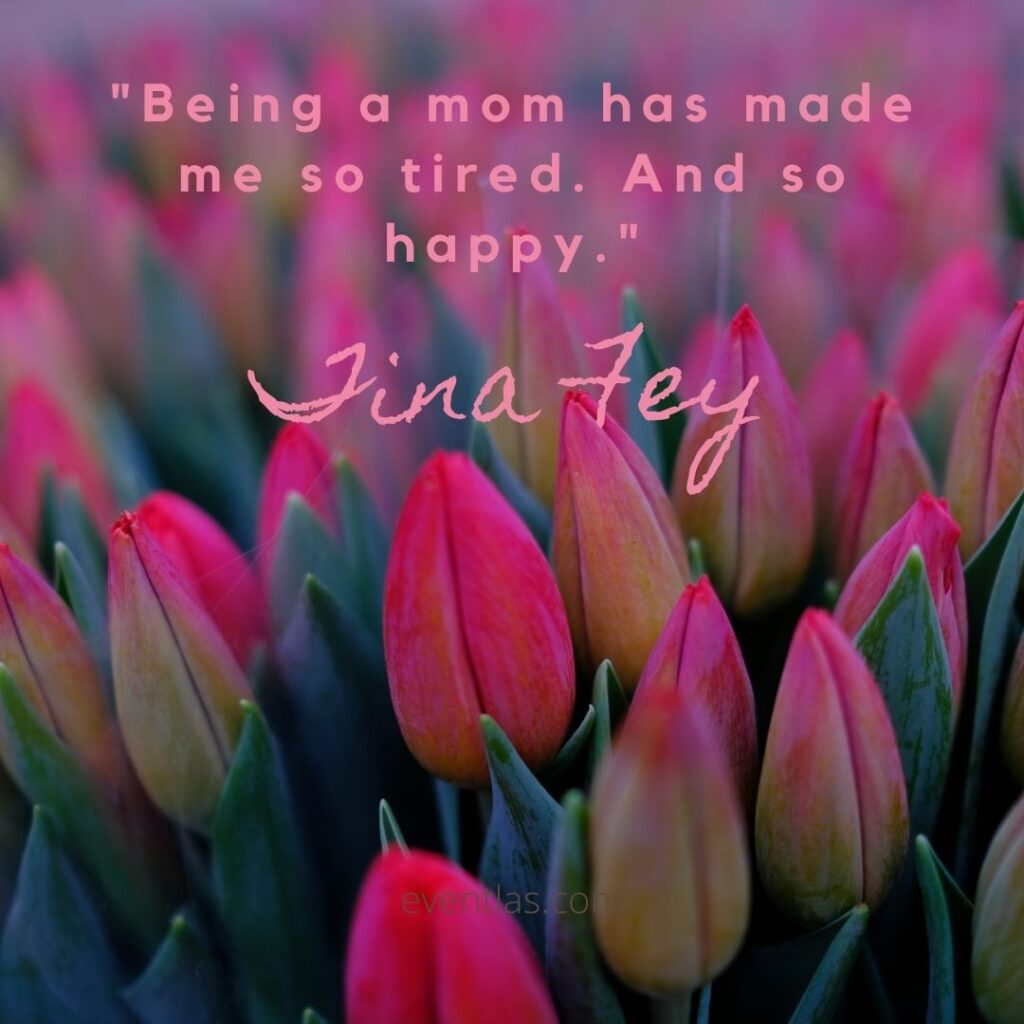 Mother's Day wishes and messages
To a wonderful lady who made every single day growing up special. You are a superhero!!
To my Mummy, you mean so much to me. Wishing you good health, warmth, and happiness on this day and forever.
For all you've done for us, we should make every day Mother's Day. Wishing you lots of love and happiness.
To the best mom in the world, you mean more to me than I will ever be able to express in words.
May this day be filled with happiness, warmth, and lots of love. Have a great one!
Mummy, you are the first person I saw when I opened my eyes and you have cared for me every day ever since. Happy Mother's Day.
Dear mum, may God bless you with health, wealth, warmth, and happiness. Happy Mother's Day.
To the supermom who has done more for me than anyone else! You are the best!
Ma, I love you soooooooooo much and wish you the best Mother's Day!
You are not just my mom, you are my best friend and you will always be. Lots of love!
I can't thank you enough for bringing me into this world and for what you have done for us. Have a wonderful day.
Did I ever tell you that you are the most loving and the most caring person I know? Wishing you a joyful and beautiful Mother's Day.
Mummy, I love you more than words can ever describe. You are my best friend and you deserve to be happy on this day and every day of the year.
I feel so happy and proud that you are my mother. Thank you so much mum for making me the person I am today.
Dear mom, you are the best and you make home the happiest place to be. You deserve to be spoiled all day long on this very special day.
Your love fills my heart with joy and I'm so proud to be your kid. You are the best mom one could ever wish for.
Mommy, on this special day I wanted to thank you for everything you have done for us all these years.
I know that you are there for me, you always have been, you always will be. Mom, you are perfect!
On this Mother's Day, I cannot be with you but you are always in my thoughts. Lots of prayers and best wishes for you.
It is a fact of life that because of you, I am me. Hugs and kisses!
Dear mama, you gave me all the strength I needed to succeed. On this Mother's Day, I want to thank you for everything.
You have looked after us so well and you have been always there for us. Thank you and a very happy Mother's Day!
This is the best day as we honour the best people i.e. mothers on this day.
Mum, do you have any idea how amazing and wonderful you are? Happy Mother's Day!
Dear mum, every day I thank heaven that you are mine. I definitely owe you all that I am.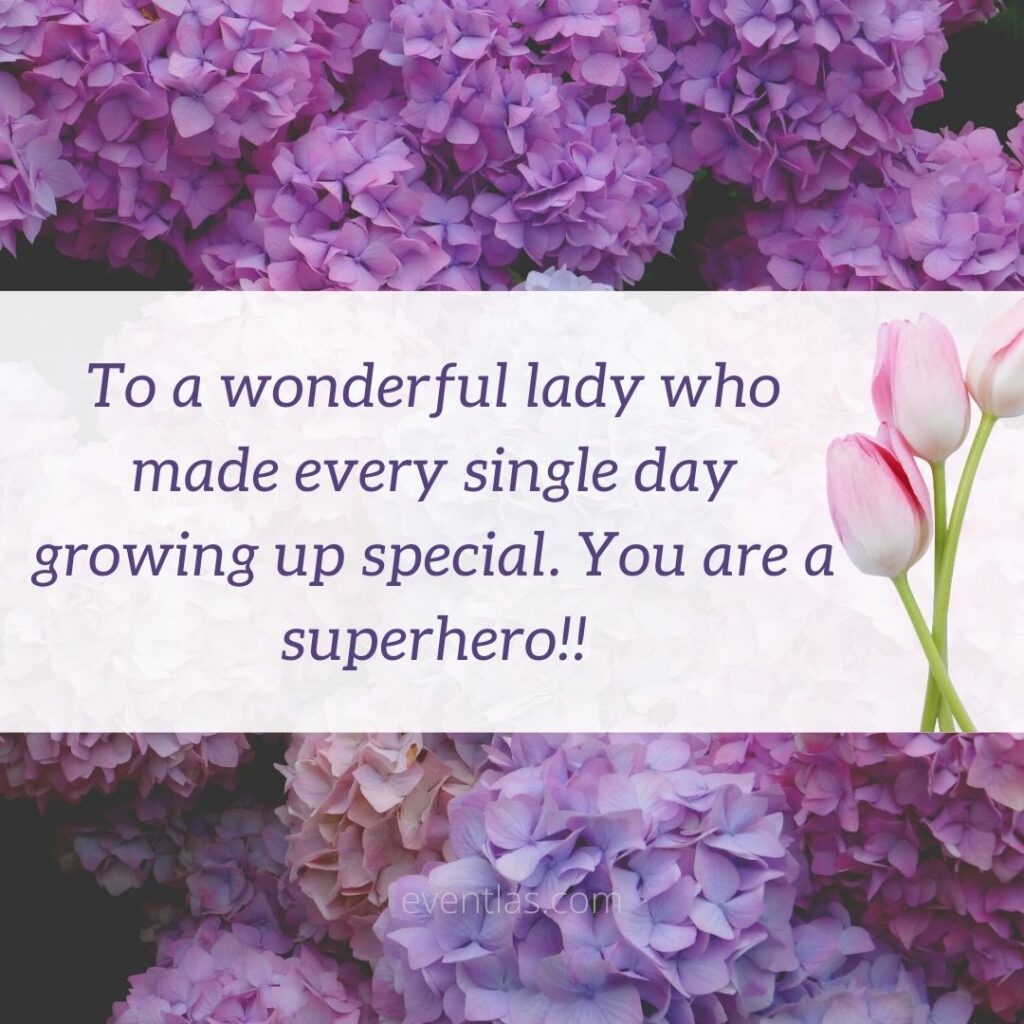 Related Events