World Kindness Day is celebrated every year on November 13. You can celebrate this day by extending a gesture of kindness towards others. If you are an educationist, you can arrange a classroom activity to emphasize the importance of kindness. Also, parents can teach their kids about kindness and how to be kind to others.
World Kindness Day will be observed on Sunday, November 13, 2022.
Inspirational Quotes About Kindness
Here you can read some motivational quotes about kindness.
"Wherever there is a human being, there is an opportunity for a kindness."
– Lucius Annaeus Seneca (Hispano-Roman Stoic philosopher, died in 65 AD)
"Do things for people not because of who they are or what they do in return, but because of who you are."
– Harold S. Kushner (American rabbi, born in 1935)
"Always try to be a little kinder than is necessary."
– J. M. Barrie (Sir James Matthew Barrie, Scottish novelist & playwright, 1860 – 1937)
"You cannot do a kindness too soon, for you never know how soon it will be too late."
– Ralph Waldo Emerson (American essayist, 1803 – 1882)
"Be kind, for everyone you meet is fighting a harder battle."
– Plato (Athenian philosopher)
"Kindness is the language which the deaf can hear and the blind can see."
– Mark Twain (Samuel Langhorne Clemens, American writer & lecturer, 1835 – 1910)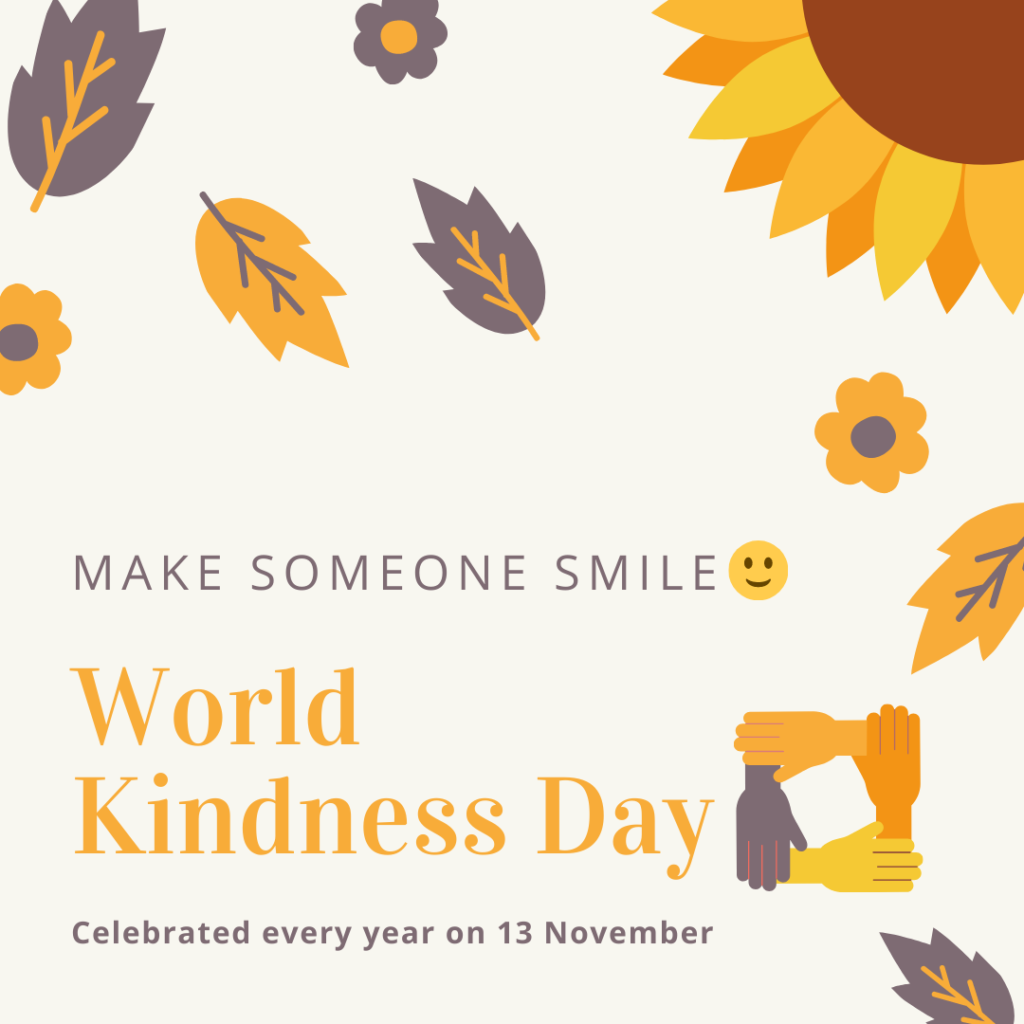 Related Posts
World Kindness Day Dates
| | | |
| --- | --- | --- |
| Year | Date | Day |
| 2022 | November 13 | Sunday |
| 2023 | November 13 | Monday |
| 2024 | November 13 | Wednesday |