Easter is celebrated every year on the first Sunday after the Paschal Full Moon. Easter Sunday can fall on any day between March 22 and April 25. Like the rest of the world, Christians living in Canada celebrate this holy event with great enthusiasm.
Easter will be celebrated on Sunday, March 31, 2024.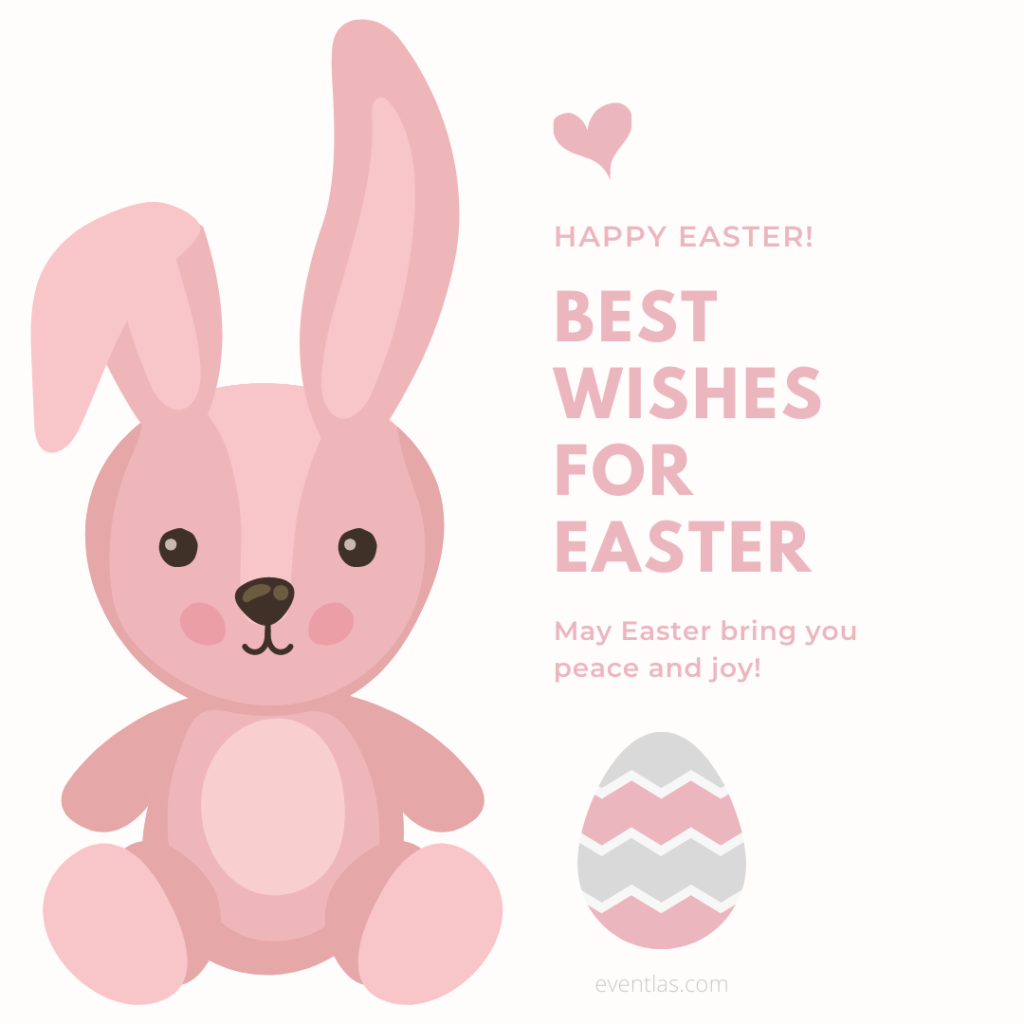 Easter Wishes
Wishing you a season filled with love, happiness, joy, and plenty of chocolate.
I hope the Easter bunny gets you lots n lots of presents.
It is a beautiful day to remember Jesus Christ and celebrate all he has done for us.
This holy occasion brings us hope, happiness, and endless blessings. Happy Easter Sunday to you and your family.
I hope you're surrounded by peace, happiness, flowers, chocolate, sunshine, and family on this beautiful day.
May God continue to shower you with love, happiness, and all His choicest blessings. Best wishes for Easter Sunday and the season ahead.
May you spend this blessed and holy day surrounded by friends, family, and chocolate.
May this wonderful holiday bring you new hope, love, peace, and abundance of prosperity.
This day is a testimony to Christ's sacrifice. Have a blessed Easter.
Here's hoping you have a sweet, fun, sunny, and a very memorable Easter.
Warmest wishes to you and your loved ones on this joyous holiday.
Hoping this Easter fills your home with happiness, love, harmony, and peace.
Enjoy your Easter and have a joyous celebration with your family and friends.
May the miracle of Easter bring you peace, prosperity, happiness, love, and joy.
Sending warmest thoughts for a sweet, joy-filled Easter.
Wishing you and your family a blessed holiday filled with joy, love, and faith.
I hope you enjoy the season of Easter eggs.
Wishing you and your family lots of sweet treats and smiles on this blessed day.
Hoping your Easter Sunday is full of happiness, love, and the sweetest things in life!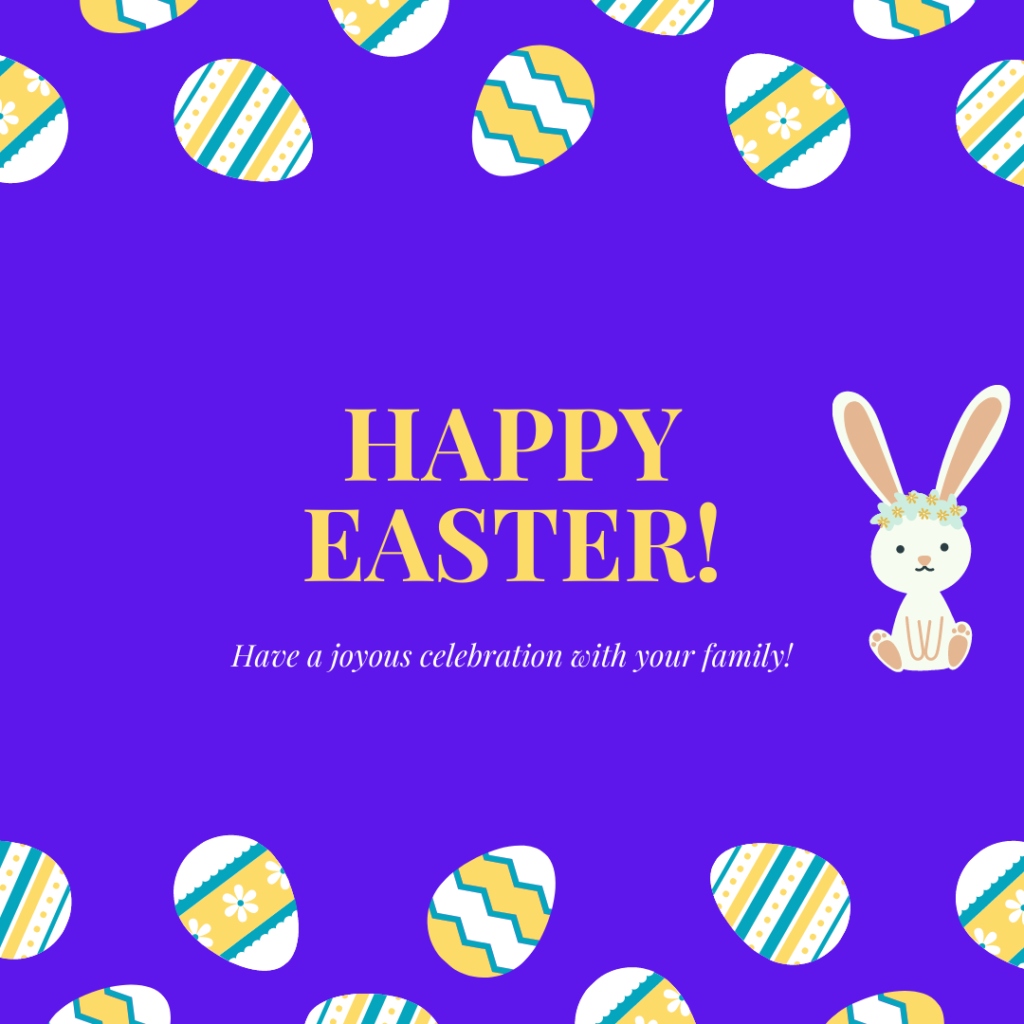 Related Events