Start Date
Saturday, April 29, 2023
End Date
Sunday, April 30, 2023
Festival Location
Ashville Community Park
165 Walnut St, Ashville, OH 43103, United States
Hours
Sat, Apr 29:

10 am – 6 pm

Sun, Apr 30:

10 am – 5 pm
Contact
Email:

vikingfestival@gmail.com

Facebook:

fb.com/AshvilleVikingFestival
Website
https://ashvilleohvikingfestival.com/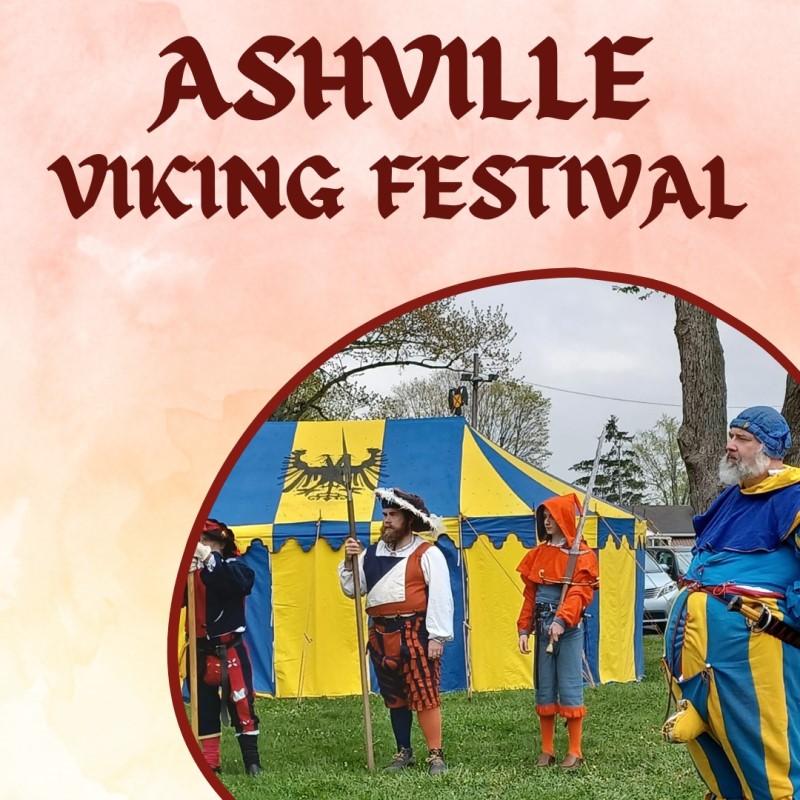 About the Festival
The Viking Festival annually takes place at the Community Park in Ashville, Ohio. Unlike a typical reenactment, Ashville Viking Festival provides an opportunity for people to interact with reenactors.
The festival features camps and displays, set up by reenactors from many different time periods. Attendees can also see living historians spanning over 2500 years of military history, wearing clothing and having equipment from their chosen time period.
Ashville Viking Festival also features exciting activities for kids and youth such as face painting, being part of a shield wall, exploring child-sized tents, playing Viking games, etc. Festival-goers can also learn how the weapons were developed, meet craftsmen and authors, and shop for Viking-themed products. There will also be food booths and entertainment including juggling, dancing, fire breathing, musical acts, magic, and more. In 2023, the two-day Ashville Viking Festival will take place on Saturday, April 29 and Sunday, April 30.
Related Events