Canada Day is the national day of Canada. It is celebrated every year on the 1st of July. The holiday was originally called Dominion Day and was renamed in 1982. Canadians celebrate Canada Day with parades, fireworks, displays of the flag, and singing of the national anthem.
Canada Day will be celebrated on Saturday, July 1, 2023.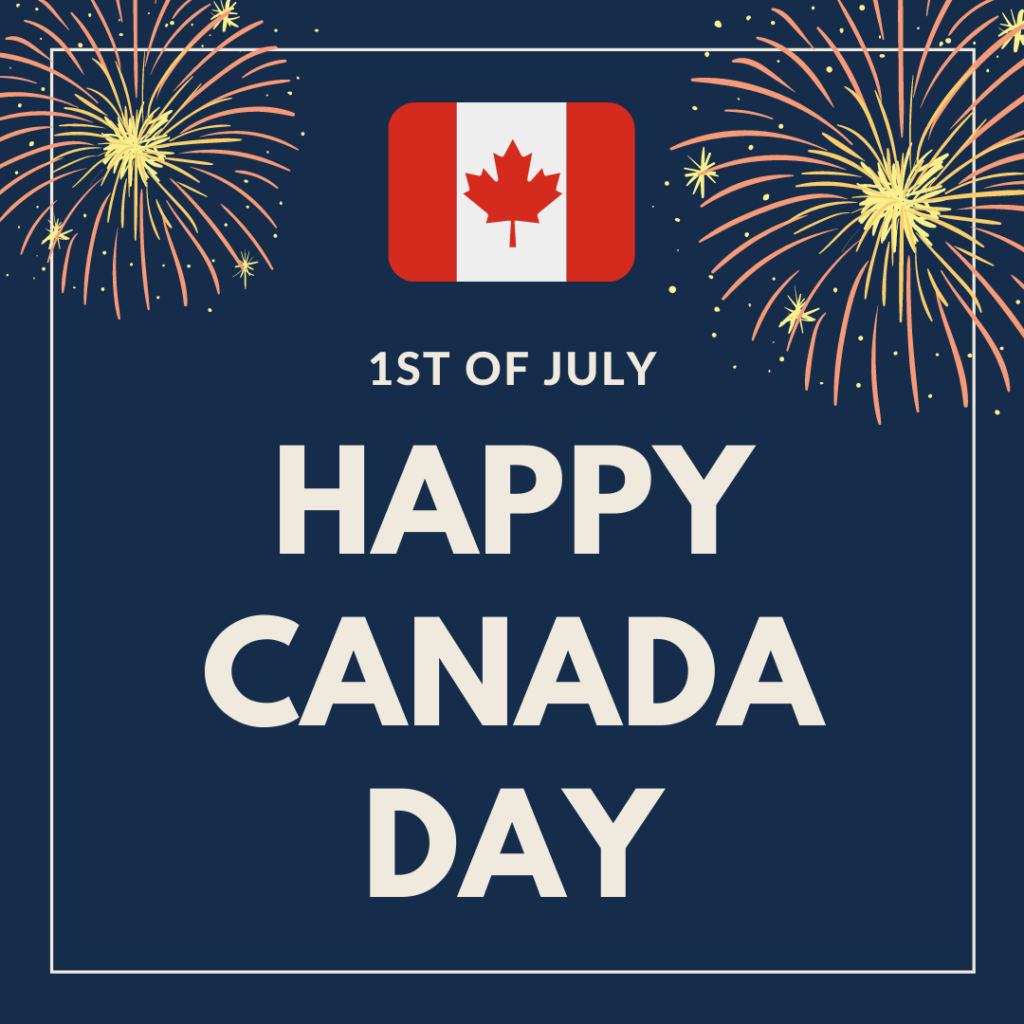 Interesting Facts about Canada
Let's get to know Canada better on Canada Day 2023.
Canada's ten provinces and three territories cover 9.99 million km², making it the second-largest country by total area.
There are 52,455 islands in Canada. Baffin Island is the largest Canadian Island with a total area of 507,451 km².
Canada's lowest recorded temperature is as cold as Mars. On 3 February 1947 the record-low temperature was recorded in Snag, Yukon, -63°C which is slightly lower than the average temperature of Mars.
The country has more surface area covered by lakes than any other country in the world. A total of 891,163 km² area is covered by lakes, which is more than the combined area of Spain and Italy.
Manitoulin Island is the largest freshwater island in the world and it is located in Canada's Lake Huron.
At 5,959 m, Mount Logan is Canada's highest mountain. It is the second-highest peak in North America and located in Yukon.
There are 43 National Parks in our country. These parks cover a substantial 224,466 km² which is more than 5 times bigger than the total area of the Netherlands.
At 8,890 km, the Canada-US border is the longest international border.
There are over a million lakes in Quebec.
Canada has the longest coastline in the world. Its coastline is 243,042 km on three oceans. With 54,716 km, Indonesia has the second-largest coastline.
Ottawa is the capital city and Toronto is the most populated city. With a total area of 28,099 km², La Tuque is the largest city.
Canada is rich in many natural resources including forests. With over 347 million hectares of forest and 38% of Canada's land area covered by them, our country has 9% of the World's forests. Our total land area covered by forests is greater than the total area of India.
Our National Day is Canada Day and it is celebrated on the first of July.
About 10% of proven world crude oil reserves are in Canada and it is the third-largest country by oil reserves after Venezuela and Saudi Arabia. Moreover, it is the fourth-largest producer and third-largest exporter of oil in the world.
About 22% of Canadians speak French.
The highest tides in the world can be found in the Bay of Fundy, Nova Scotia with a mean large tide of 52.82 feet.
Canada Day 2023 Wishes and Messages
We celebrate this day with great joy and pride and vow to always stay united under our flag.
O Canada! Our home and native land! Today we sing the national anthem and celebrate one of the biggest milestones in the history of our country.
On the first day of July, Our country became its own great kingdom. Long live Canada!
It is the time to fly the flag high and think about how far we've come. Sending you warm wishes on our National Day.
Today let's celebrate the best country on earth. Wishing you a very happy Canada Day!!!
Happy Canada Day! Let's celebrate from coast to coast to coast!
Today is the first of July!!! Happy Canada Day! Have a great one!
Smile and raise the flag because it is Canada Day. May our country always be independent, self-sufficient, and prosperous.
May our country always prosper and lead the world. Have a great Canada Day with your family and friends.
I pray that we all continue to prosper in this beautiful, independent, and peaceful country. Happy Birthday Canada!
We all are proud to be Canadians and may the principles of equality, justice, and tolerance sustain forever. Happy Canada Day!
Related Events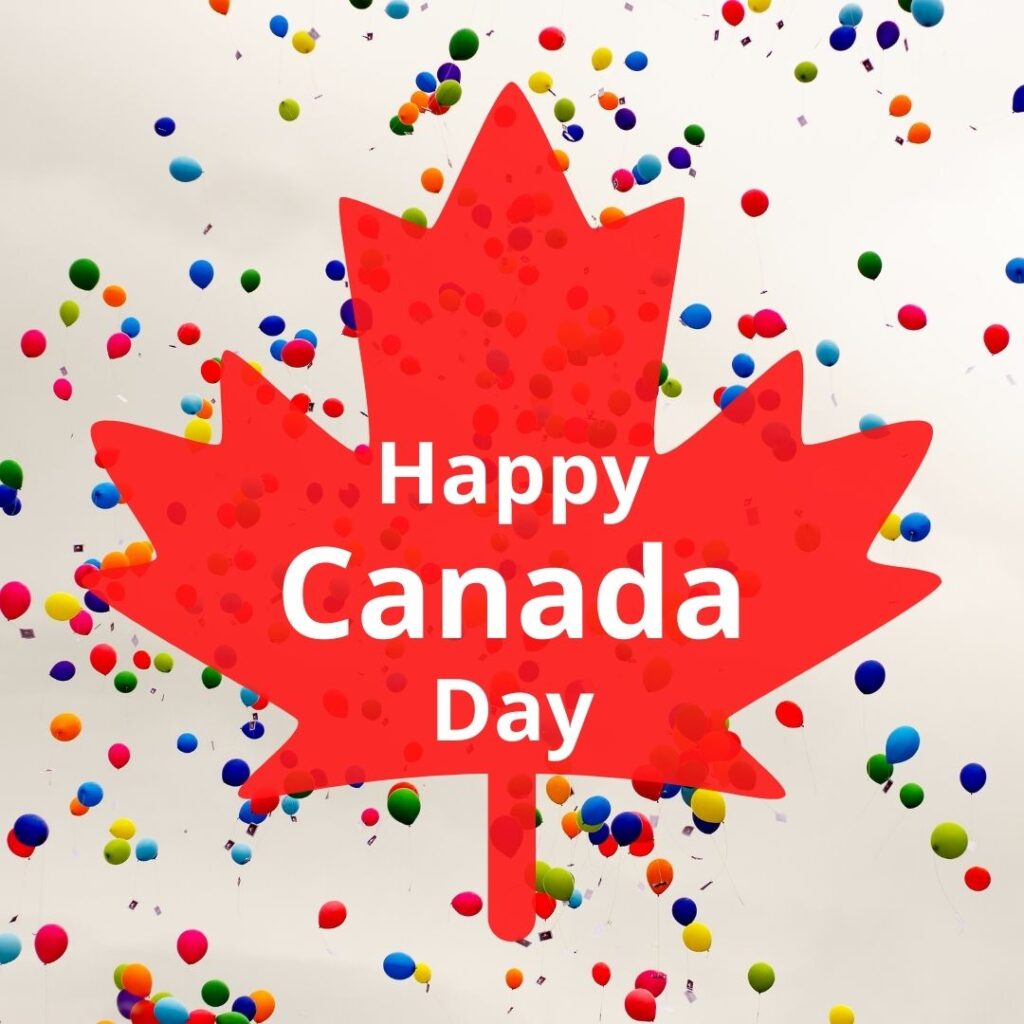 Canada Day Dates
| | | |
| --- | --- | --- |
| Year | Date | Day |
| 2023 | July 1st | Saturday |
| 2024 | July 1st | Monday |
| 2025 | July 1st | Tuesday |