The 54th Annual Gasparilla Festival of the Arts
Start Date
Saturday, March 2, 2024
End Date
Sunday, March 3, 2024
Festival Location
Julian B Lane Riverfront Park
1001 N Blvd, Tampa, FL 33606, United States
Hours
Sat, Mar 2:

9 am – 6 pm

Sun, Mar 3:

10 am – 5 pm
Contact
Phone:

813.876.1747

Email:

info@gasparillaarts.com

Mailing Address:

PO Box 10591, Tampa, FL 33679
Website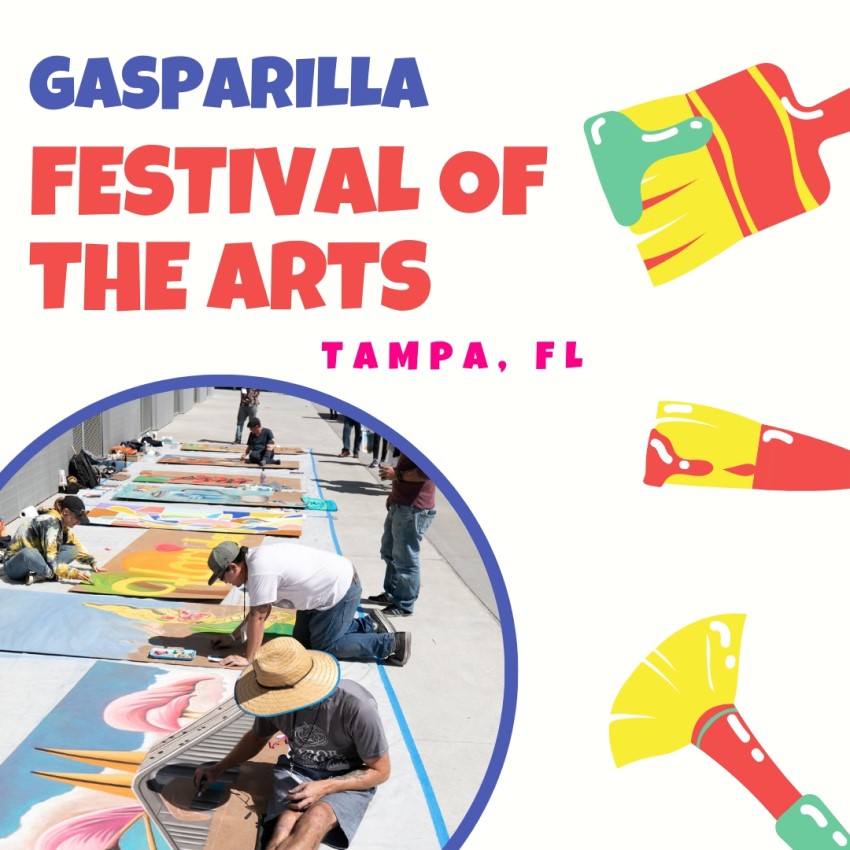 About the Festival
Gasparilla Festival of the Arts annually takes place at Julian B Lane Riverfront Park in Tampa, FL. Artists and art enthusiasts from across the country visit the festival each year for a weekend full of entertainment and works of art.
It all started in 1970, when a group of downtown Tampa business people conceived the notion of a sidewalk art festival. The art event was instantly successful and became known as 'The Little Art Show That Could'. In 1973, Gasparilla Sidewalk Art Festival was the recipient of the First Annual Governor's Award for the Arts. The event later became known as the Raymond James Gasparilla Festival of the Arts, which is now a vital cultural asset.
Gasparilla Festival of the Arts showcases ceramic, glass, drawing, digital, fiber, jewelry, painting, photography, mixed media, watercolor, printmaking, sculptures, and more. The annual art event also features children's activities, music, food, demonstrations, and works of young local artists. In 2024, the two-day Gasparilla Festival of the Arts will take place on Saturday, March 2 and Sunday, March 3.
Related Events