The 64th Annual Highland County Maple Festival
Event Dates
Saturday, March 11, 2023

Sunday, March 12, 2023

Saturday, March 18, 2023

Sunday, March 19, 2023
Festival Venue
The Maple Festival is a county-wide event with attractions throughout, with the main areas of interest being as follows:
165 W Main St, Monterey, VA 24465

161 Mansion House Rd, McDowell, VA 24458

2558 Blue Grass Valley Rd, Blue Grass, VA 24413
Hours
Hours for the majority of festival attractions are:
Saturdays:

9 am – 5 pm

Sundays:

9 am – 4 pm
Contact
Phone:

540-468-2550

Email:

director@highlandcounty.org
Website
https://www.highlandcounty.org/maple-festival/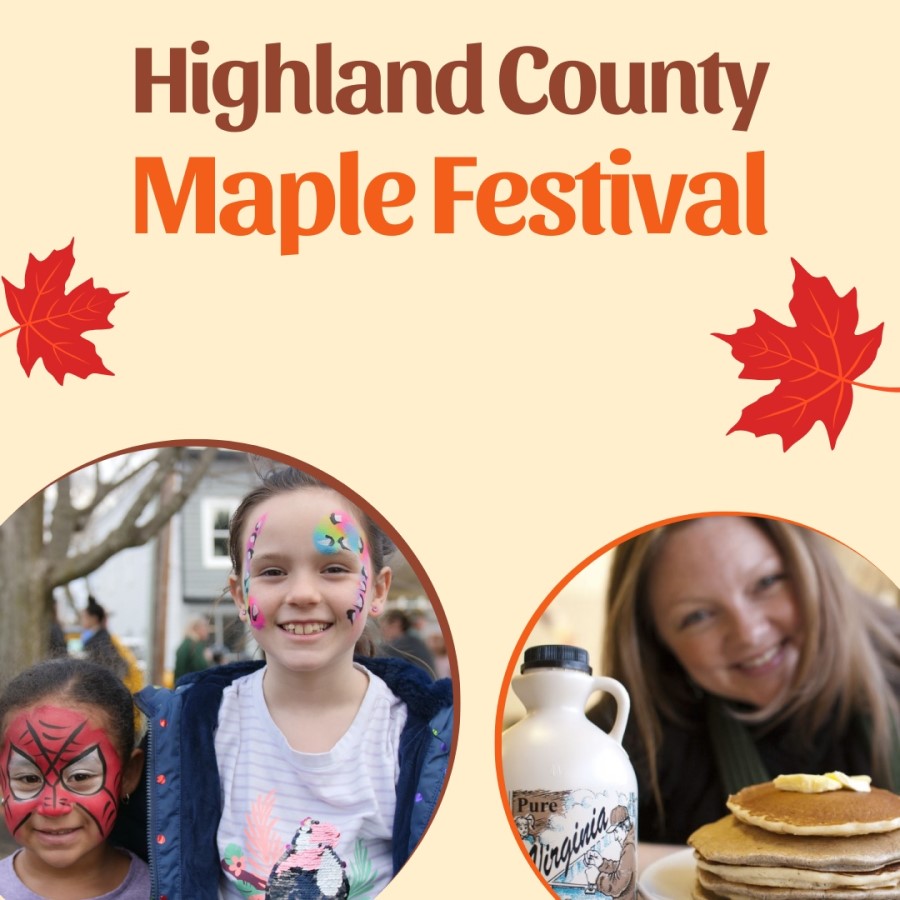 About the Festival
Highland County Maple Festival is a county-wide celebration that features specialty foods, handmade crafts, high-quality juried arts, entertainment, tours of real maple sugar camps, and more. It is a family-friendly festival that draws thousands of visitors each year, who observe the process of maple syrup-making in this rural region. In 2023, the four-day Highland County Maple Festival will take place on Saturday, March 11 – Sunday, March 12 AND Saturday, March 18 – Sunday, March 19.
Trivia
In 1999, the Library of Congress(the country's oldest federal cultural institution) designated the Maple Festival a 'Local Legacy'.
In 2014, the Governor of Virginia Terry McAuliffe signed a bill into law designating the Highland County Maple Festival as the 'official maple festival of Virginia'.
Related Events