Start Date
Friday, March 3, 2023
End Date
Sunday, March 5, 2023
Event Venue
Sandia Resort & Casino
30 Rainbow Rd, Albuquerque, NM 87113, United States
Parking
Parking is free.
Organizer
Sunbelt Shows, Inc.
Contact
Phone:

505-873-8680

Email:

emily@fiery-foods.com
Website
http://www.fieryfoodsshow.com/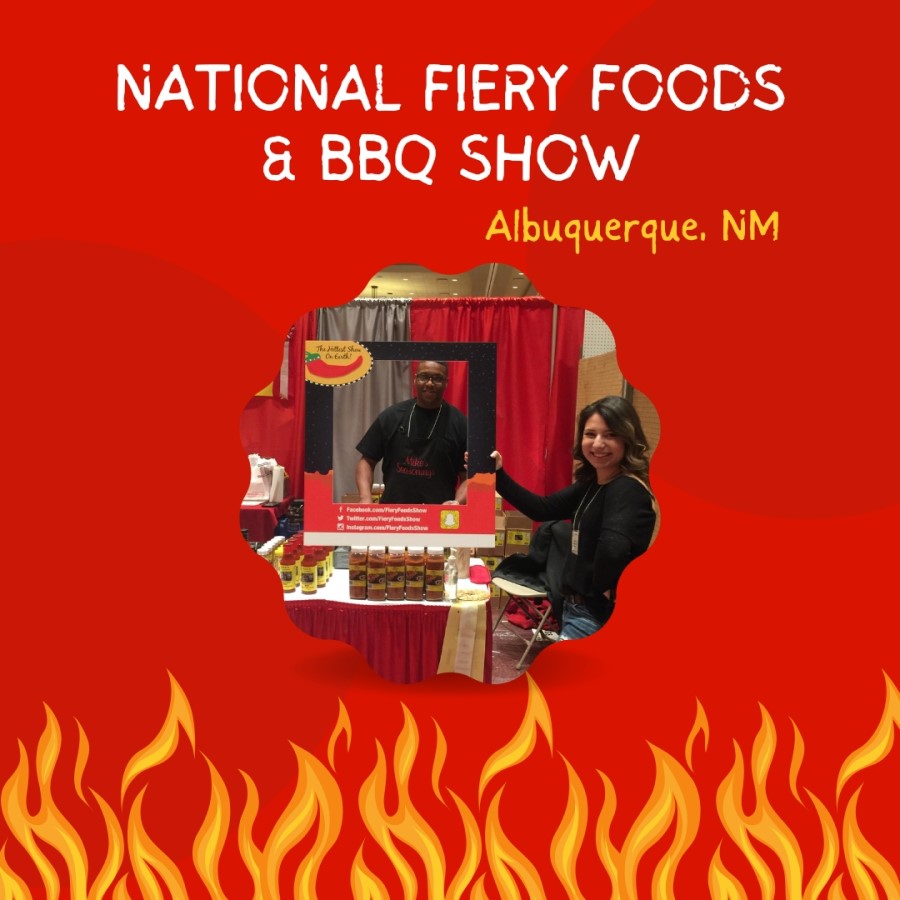 About the Show
National Fiery Foods & BBQ Show annually takes place at Sandia Resort & Casino in Albuquerque, New Mexico. The first National Fiery Foods Show was held in 1988 and Barbecue was added in 2002 to increase the depth and breadth of the annual event. The show features over 1000 different products for tasting and purchase, cooking demonstrations, culinary competitions, food samples, and more. In 2023, the three-day National Fiery Foods & BBQ Show will take place from Friday, March 3 to Sunday, March 5.
Related Events