National Cappuccino Day is celebrated each year on November 8th.
You can celebrate National Cappuccino Day by:
Going out to a favorite cafe to enjoy a cup of cappuccino.

Making a cup of cappuccino yourself at home, and it isn't difficult.

Inviting a friend for a cappuccino because celebrations are so much better when enjoyed with good company (and the same goes for celebrating National Cappuccino Day).
In 2023, National Cappuccino Day will be celebrated on Wednesday, November 8.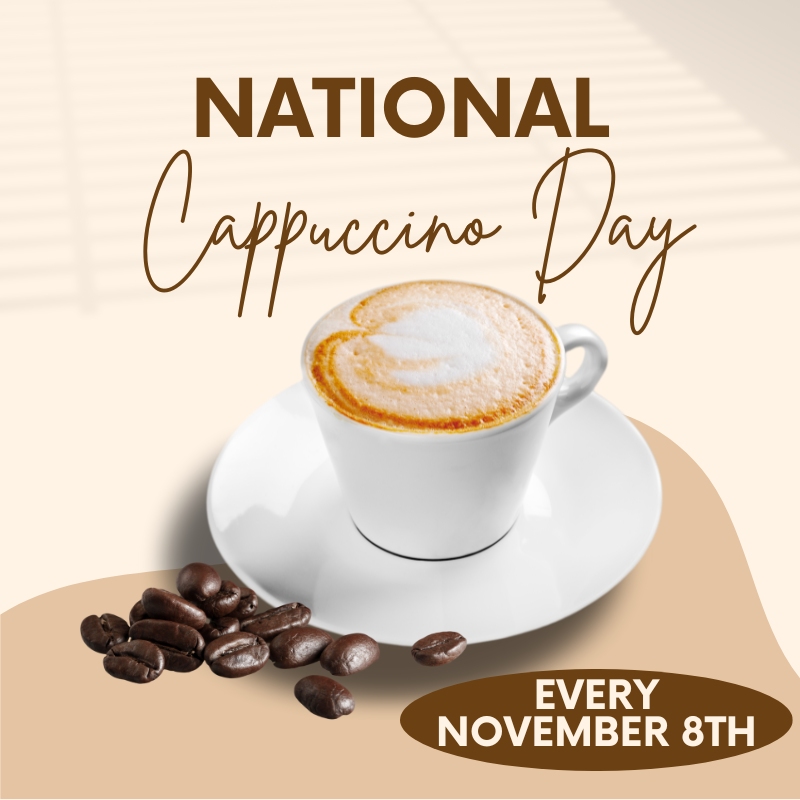 How to Make Cappuccino at Home
Here is how you can make Cappuccino at home without using an espresso machine.
Related Observances