National Nachos Day is celebrated each year on November 6th.
To celebrate this food holiday:
Head out to a restaurant and get a tasty pile of tortilla chips drenched with cheese and deliciousness.

Grab some bags of chips and toppings, and throw a National Nachos Day party.

Try a new nachos recipe or come up with a recipe of your own by using a variety of toppings.
In 2023, National Nachos Day will be celebrated on Monday, November 6.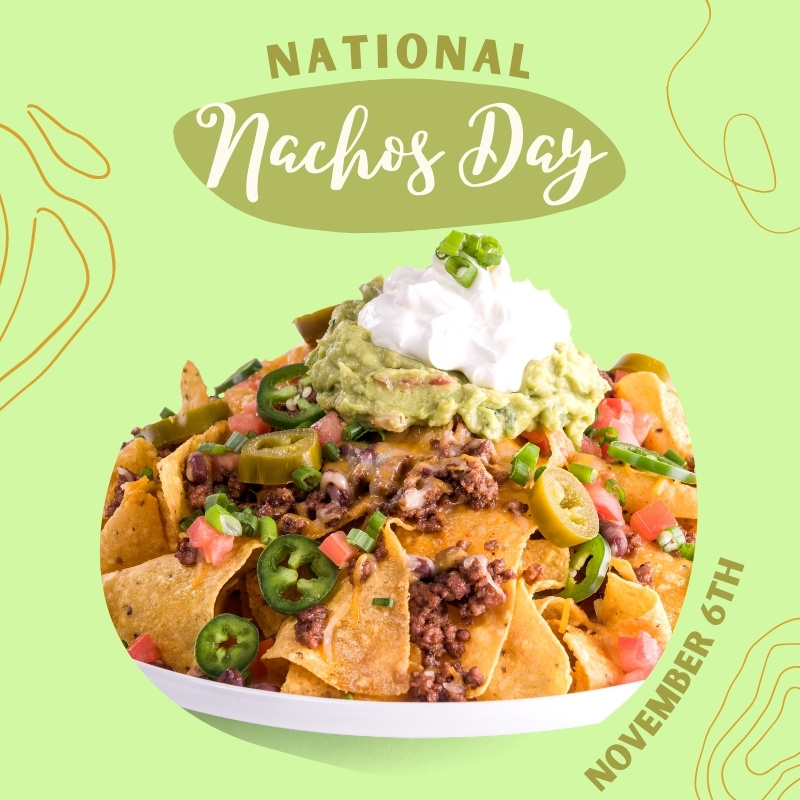 Nachos Recipe
You can try this excellent recipe on National Nachos Day.
Related Observances