Llano Earth Art Festival (LEAF) is annually held at the Grenwelge Park in Llano, Texas. It is a volunteer-run effort to bring art, entertainment, and fun to Llano. In 2023, the three-day Llano Earth Art Festival will take place from Friday, March 24 to Sunday, March 26.
Start Date
Friday, March 24, 2023
End Date
Sunday, March 26, 2023
Festival Location
Grenwelge Park
199 E Haynie St, Llano, TX 78643, United States
Hours
Fri, Mar 24:

10 am – 10 pm

Sat, Mar 25:

10 am – 10 pm

Sun, Mar 26:

10 am – 6 pm
Parking
Parking for festival attendees is available in all parts of town and is un-metered.
Contact
Email:

contact@llanoearthartfest.org

Facebook:

fb.com/LlanoEarthArtFest
Website
https://www.llanoearthartfest.org/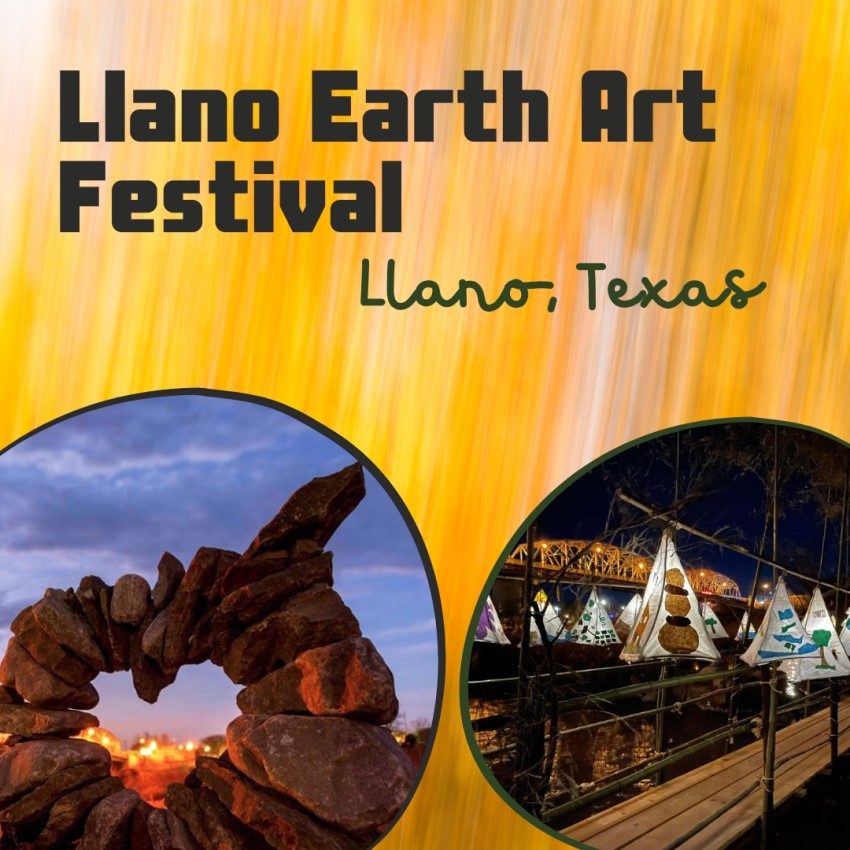 Related Events