Muslims celebrate Eid-ul-Fitr every year on 1st Shawwal (tenth Islamic month). In some countries, Eid celebrations continue for up to three days. Muslims living in Canada also celebrate this event with great enthusiasm.
Eid-ul-Fitr is a festival that marks the end of Ramadan, the holy month in which Muslims fast from dawn until dusk. Some of the other names of this festival are Eid-al-Fitr, Eid-al-Sagheer, Ramazan Bayrami, Choti Eid, Meethi Eid, Sugar Feast, Lebaran, and Seker Bayrami. Muslims observe this event by offering salat, meeting and greeting others, preparing sweet dishes, and visiting the graves of their dead relatives.
Eid-ul-Fitr will be celebrated in Canada on Wednesday, April 10, 2024.
Dates may vary according to moon sighting.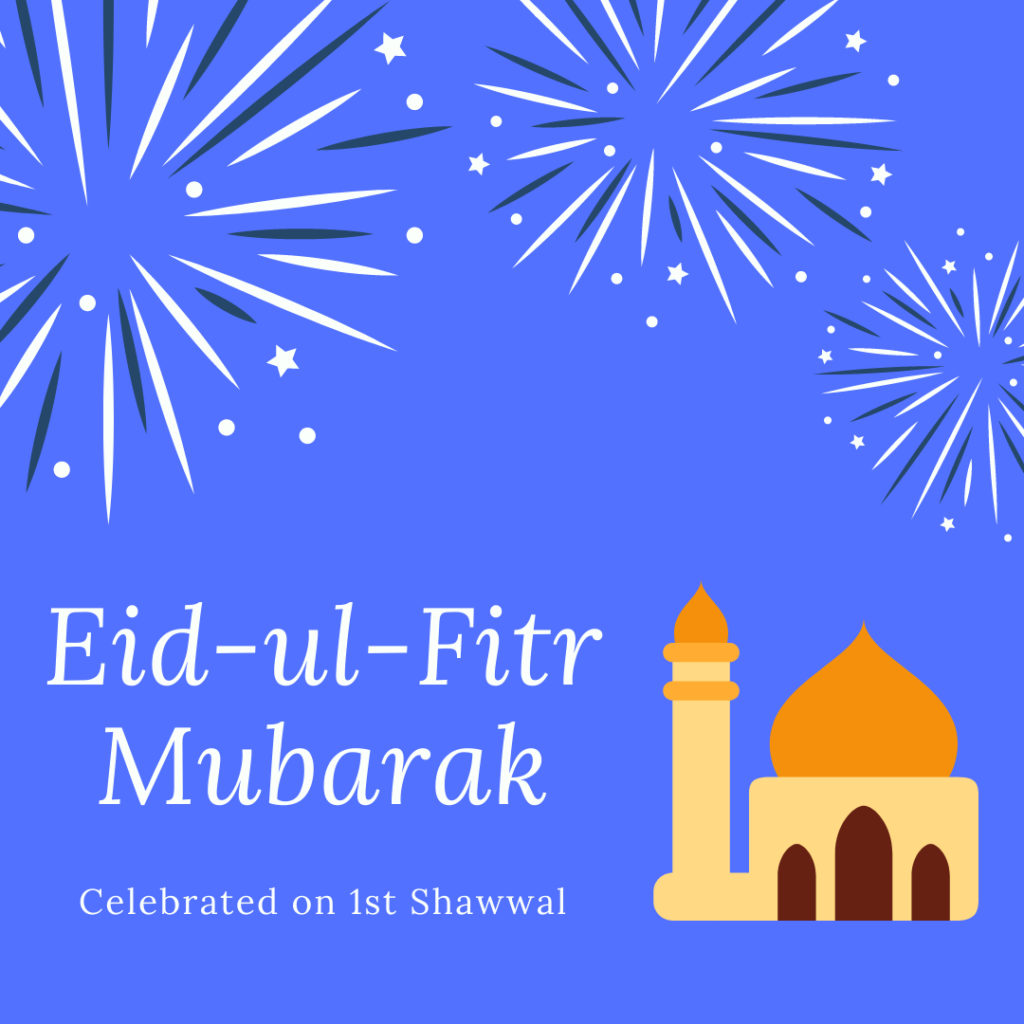 Eid-ul-Fitr wishes and Messages
This is a day to be happy and hopeful! Renew your spirits this Eid.

May this Holiday bring nothing but joy, peace, and prosperity for all. I pray that Allah fulfills all your dreams and hopes.

We celebrate this day with joy and happiness. May the blessings of God be with you and your family forever.

May God shower you with blessings, love, and peace. Wishing you a blessed and holy Eid-ul-Fitr!

It's a wonderful time! Have a blessed holiday filled with happiness, love, and faith.

It is time to thank Allah for his blessings. Eid-ul-Fitr Mubarak to you and your family.

It is the perfect occasion to spend time with family and friends. Eid-ul-Fitr Mubarik!

Celebrate the Wonder and the Joy of the Eid. Wishing you a day filled with lots of laughter and happy moments.

Today, there is a reason to be happy. Wishing you a joyous Eid!

May this sacred day bring happiness, hope, peace, and prosperity in your life. Congratulations!

May your heart and home be filled with all of the joys Eid. Stay blessed and healthy always!
Related Events